Letter Lundgrens Do you dare to trust Lundgren's lawyers if the lawyers are corrupt ?, and cover the Jyske Bank fraud. ?. Read all letters and text here, and understand why partner in Lundgrens
update 31-03-2020  
Letters are below text
Dan Terkildsen must also testify, and in court explain why Lundgrens did not present client's fraud and false allegation, against Jyske bank
Lundgrens har hjulpet Jyske Bank og Lund Elmer Sandager advokater med at dække over Svindel sag.

Har Lundgrens advokater for et ukendt millionbeløb, taget arbejde for Jyske Bank i perioden efter 5. Februar 2018.

Hvor lille bank kunde tidligere ansatte Lundgrens advokater, ved partner Dan Terkildsen, der direkte i modstrid med klientens instrukser, og i saddels hed mod god advokat skik, vælger at tilbageholde klientens påstande, om jyske Banks Svigforretninger over for retten.


Partner i Lund Elmer Sandager Advokater, er blevet oplyst at Lundgrens advokater er indtrådt, som vores advokat i sagen mod jyske bank for svig og falsk.

Når Jyske Bank har vidne om, at Lundgrenens advokater, er vores advokater, og at jyske bank koncernen ledelse er bevidst om, at sagen mod jyske bank handler om Bedrageri og Dokumentfalsk.

Så er det bestemt meget usmart af jyske bank, at tage kontakt til Lundgrens advokater, for at få hjælp til en ejendoms handel til over en halv milliard kroner.

Det yderst sandsynligt at, Lundgrens advokater i Ond Tro, imod god advokat skik, har valgt at hjælpe jyske bank i en trecifret million handel, på bekostning af vores påstande mod jyske bank for svig, ikke er blevet fremlagt for retten.


/

---
Remember that Lundgren's lawyers must be corrupt
Since what we write and ask Lundgren to present here September 1, 2019.
And like Lundgrens,

the day after September 2, 2019, is Lundgrens presented a chase as is 100% against the client's instructions

02-09-2019  4/5
See the letter and mail of September 1 and what Lundgrens presents to the court on September 2. and without wanting to share a copy with their client.
It must be Denmark's biggest bribery case, where Denmark's next largest bank Jyske Bank A/S has bribed Lundgren's lawyers to counter their client in order to disappoint in legal matters.
Or do the Danish Bank Jyske Bank A/S and Lundgrens have another explanation, then we would like it so that we can share it.
We do not want to accuse Lundgren's lawyers of being a corrupt law firm.
We either want or accuse Jyske Bank A/S of being a criminal.
And we will not at all accuse Jyske Bank A/S of using bribes to prevent Lundgrens from presenting our allegations against Jyske Bank for false and fraud.
Now remember that conversation promotes the understanding of Anders Christian Dam If Jyske Bank has not bribed Lundgren's "hidden as Return Commission" for Lundgrens, not to present their client's fraud allegations against Jyske bank.
Then this entry in the journal banking news should of course be corrected.
This is just one example of the many times Lundgrens since February 5, 2018 And until Lundgrens was fired on September 25, 2019.
Where Lundgrens has, at its most serious, opposed the law, and that which the Danish lawyer community must protect, namely the trust in the Danish lawyers.
When Lundgrens has cheated on their client, and instead worked for the defendant Jyske Bank A/S, in Denmark's most serious case of exploitation and fraud carried out by a large Danish bank A/S, it weakens confidence in the large Danish lawyer's houses.
---
Call os at +45 2222 7713 if you not are agree, and want to now more.


Is constantly updated, you get copies of letters and attachments in high quality.



The greedy Jyske Bank Group Management Was taken on a permanent basis, this time with Jyske Bank's group exposing the bank's client to several cases of Mandate fraud, and Document fraud, as well as a little Fraud.

Which the management of Jyske Bank several times since May 2016 has been asked to stop Jyske Bank. Unfortunately, the entire board of Jyske Bank's group does not care that Jyske Bank exposes customers to deliberate fraud and refuses to speak to the customer.


Jyske Bank's group still continues here in 2020 Jyske Bank's fraud transactions against customer.

In the case BS-402/2015-VIB Where, among others, Thomas Schioldan Sørensen of Rödstenen lawyers, and lawyer and partner Dan Terkildsen of Lundgren's lawyer partner company, in bad faith have countered their client's claims against Jyske Bank A/S


For deliberate and continued gross fraud was never filed by the client's attorneys.

The client believes that both Rödstenen and Lundgrens have worked for Jyske bank in order to disappoint in legal matters.


By not presenting the client's claims to the court.


The period during which Rödstenen and Lundgrens have countered their client's case and claims, have been presented to the court, is during the period between February 2016 and until September 2019


Where the client is forced to fire Lundgren's lawyers after discovering that Lundgrens, has worked for Jyske bank A/S in a 3 digit million trade.
And therefore have been incompetent, and corrupt.

The client is compelled to present the final litigation, which is 28/10/2019

If you cannot understand Lundgrens or Rödstenen's attorneys have not submitted the client's claims, so you can ask.


Why the client should act as a lawyer himself, and make his final defense, as both Rödstenen Thomas Schioldan Sørensen and Lundgren's Dan Terkildsen should be the client's lawyer.


And probably to disappoint in legal matters neither Rödstenen nor Lundgrens, submit any of the client's claims against Jyske Bank A/S.

If you cannot understand Lundgrens and Rödstenen's attorneys, and why these law firms, directly against the client's continuous instructions, have not presented any of the client's claims against Jyske bank A/S.


Just ask why the client himself should act as a lawyer, and even had to make the closing defense.



When we look at all the inquiries to our attorneys, we look at the mails and letters, we have written since February 2016 to Rödstenen's attorneys Thomas Schioldan Sørensen.


And to Lundgren's attorneys Dan Terkildsen, until we fired them in September 2019.


It is clear that both law firms has had an financial interests with Jyske Bank A/S certainly with Board member Philip Baruch from Lund Elmer Sandager as between man.



The question is just what the hell did Jyske Bank's group have to hire Lundgrens for.
When Jyske bank's lawyer Philip Baruch Lund Elmer Sandager, knew that Lundgrens had come on as our lawyer.


We do not hide anything, and would like to talk about this here, therefore we play with open cards.


The question is whether there are some, who can trust the Danish banks as we here provide evidence of operating fraudulent bank, and deliberately lying, and conceal the truth.


If we are wrong why no one will talk to us at all.
Don't you see we actually want to have a dialogue with Jyske bank's board of directors.


Call and +4522227713
And let's meet as adults.
And you just have to go through the case with us.
If we are wrong then there is nothing we would rather do, than bring the case against Jyske bank for fraud and false.



And bring the chase out of court again
because we don't think this is hilarious.
"COPIES OF THE FIRST LETTERS." HERE IS THE DRAFT AS WE PUT UP THE NEW FRONT PAGE, IS CONSTANTLY UPDATED, YOU GET COPIES OF LETTERS AND ATTACHMENTS IN HIGH QUALITY.
IF YOU HAVE ANY QUESTIONS, PLEASE EEL CALL THE VICTIM OF JYSKE BANK'S FRAUD OPERATIONS ON +4522227713

During update
–
WHAT IS THIS HERE
Pligt-forsømmelse,en. (jf. -forsømmende samt -forglemmelse; især emb.) undladelse af at gøre sin pligt; forsømmelse af ens pligter, navnlig: ens embedspligter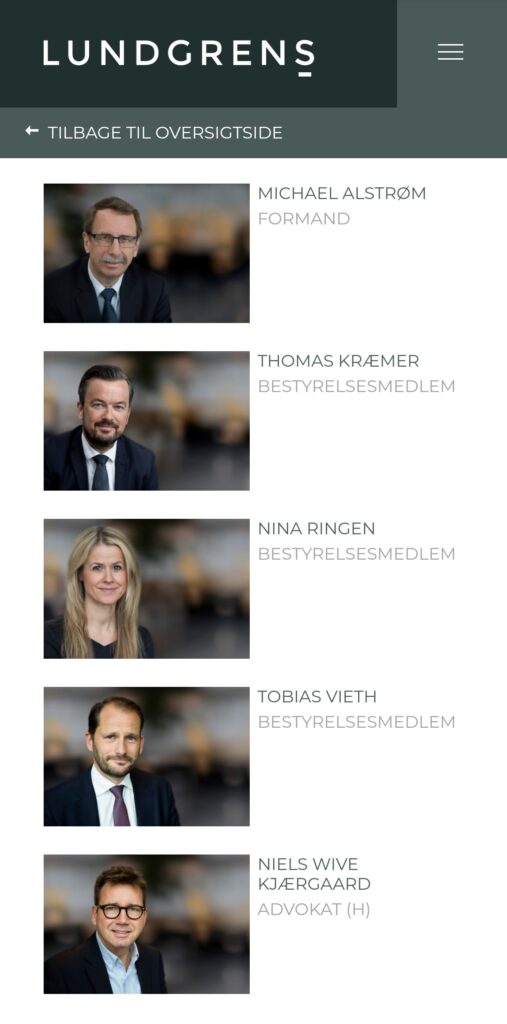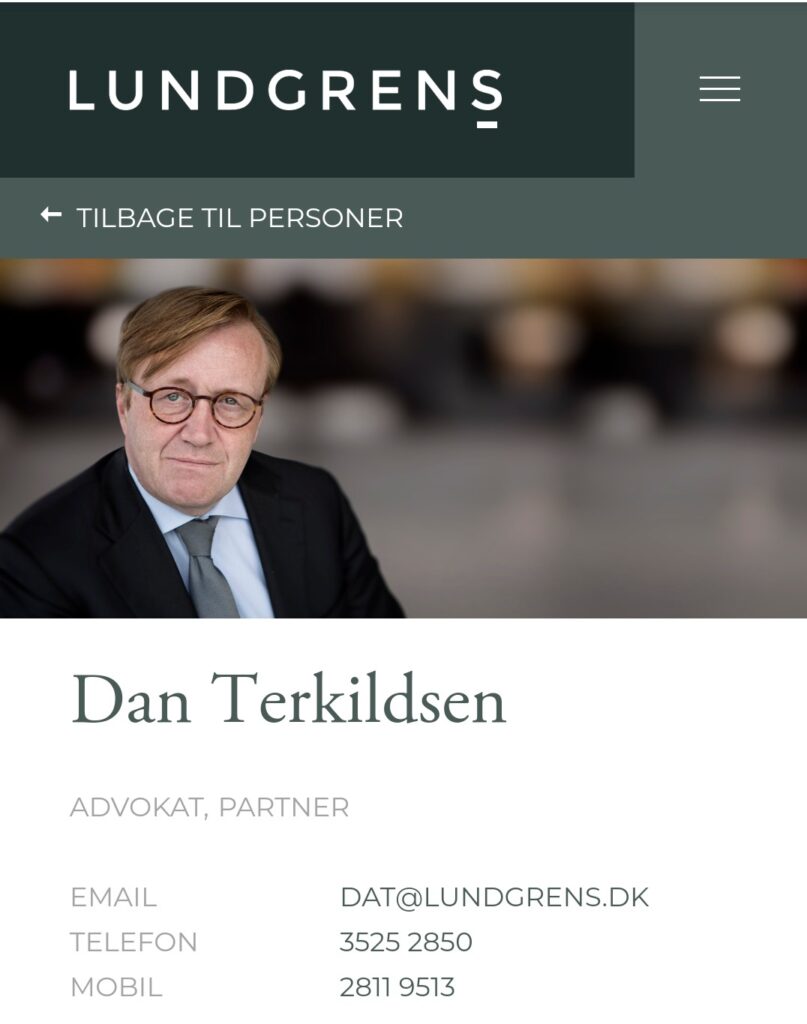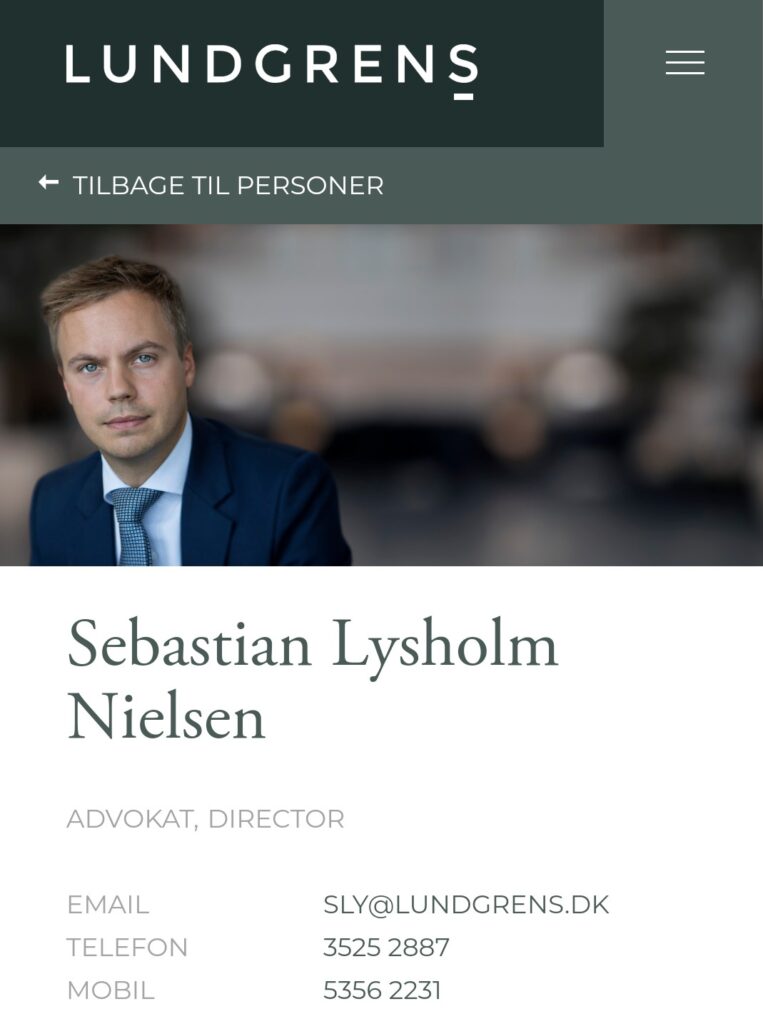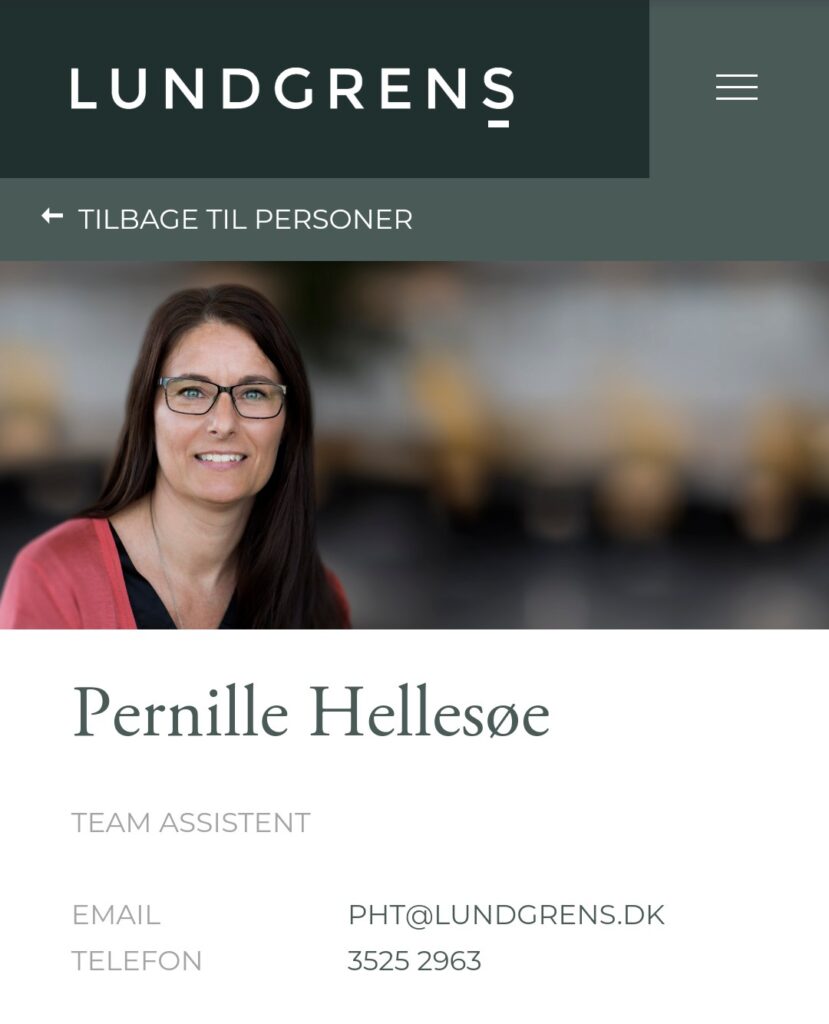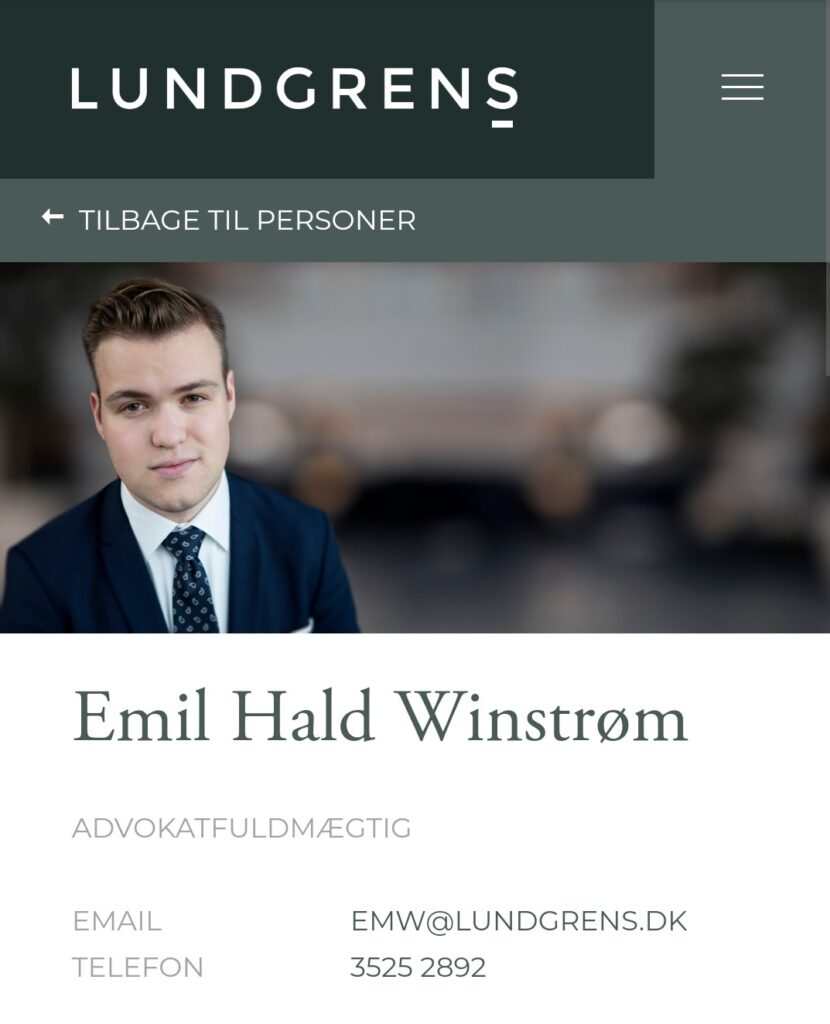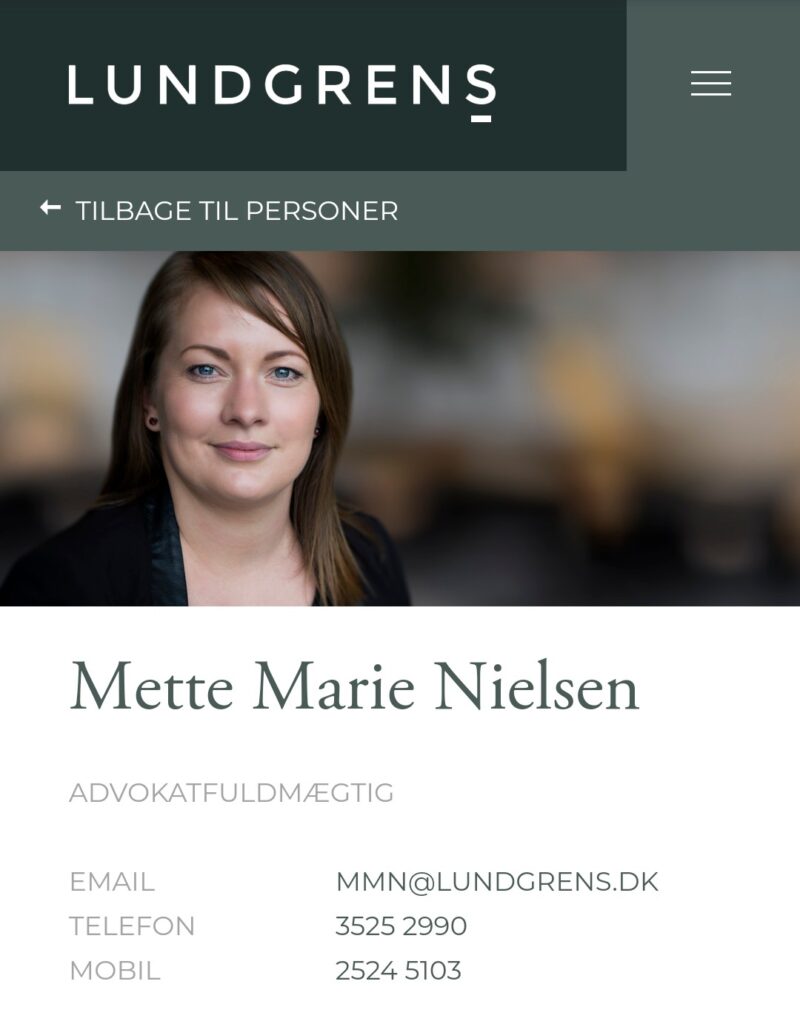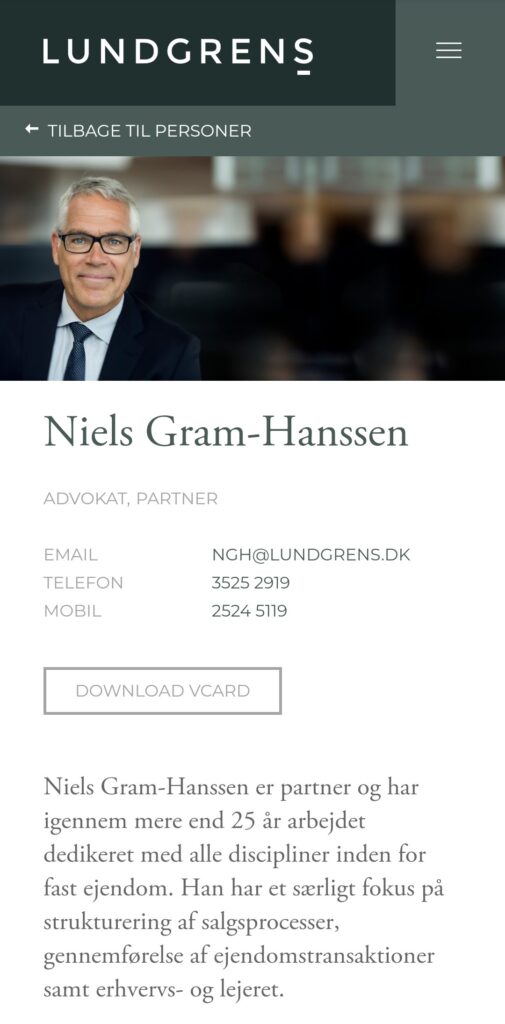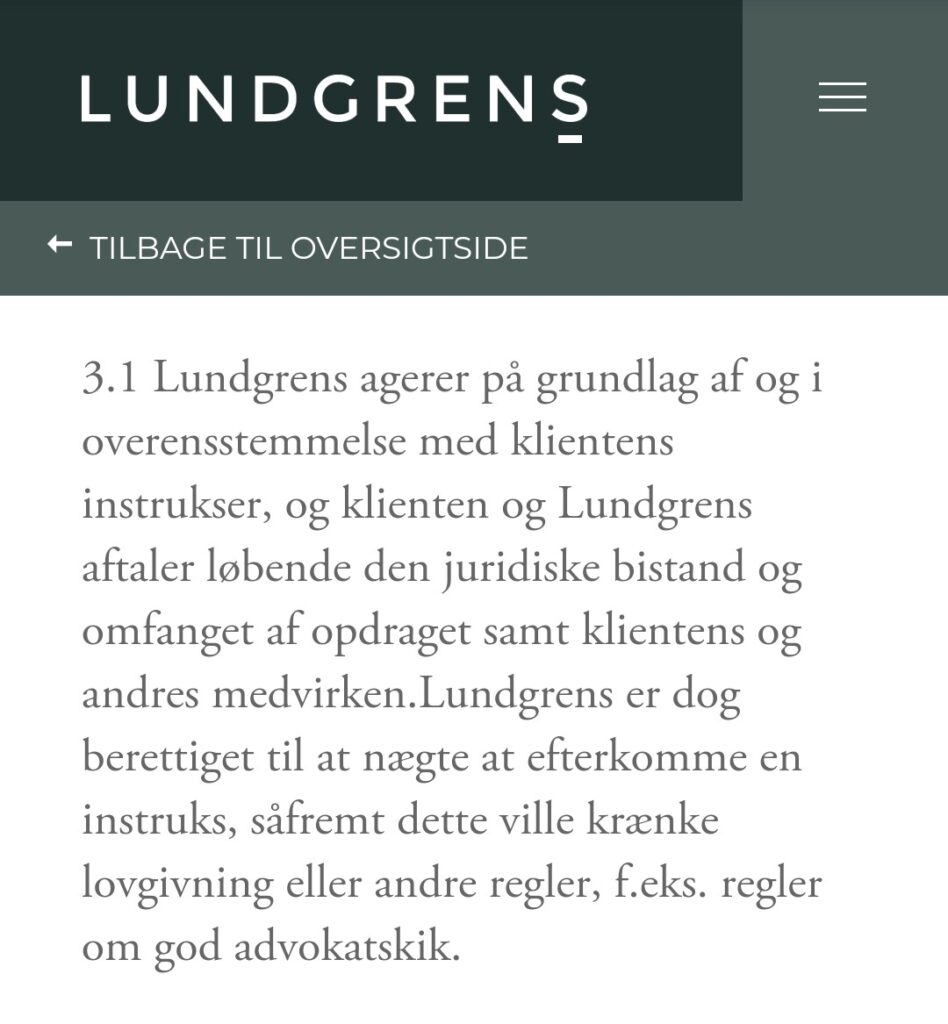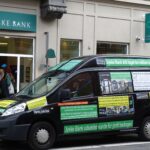 Here are the first letters that Lundgrens did not want to answer.
---
Appendix List
---

Trying to put them in date order so you can follow, around allegations to be made and witnesses to be summoned, Lundgrens 100% counteracts their client here in the case in order to disappoint in legal matters.
---
15-03-2018.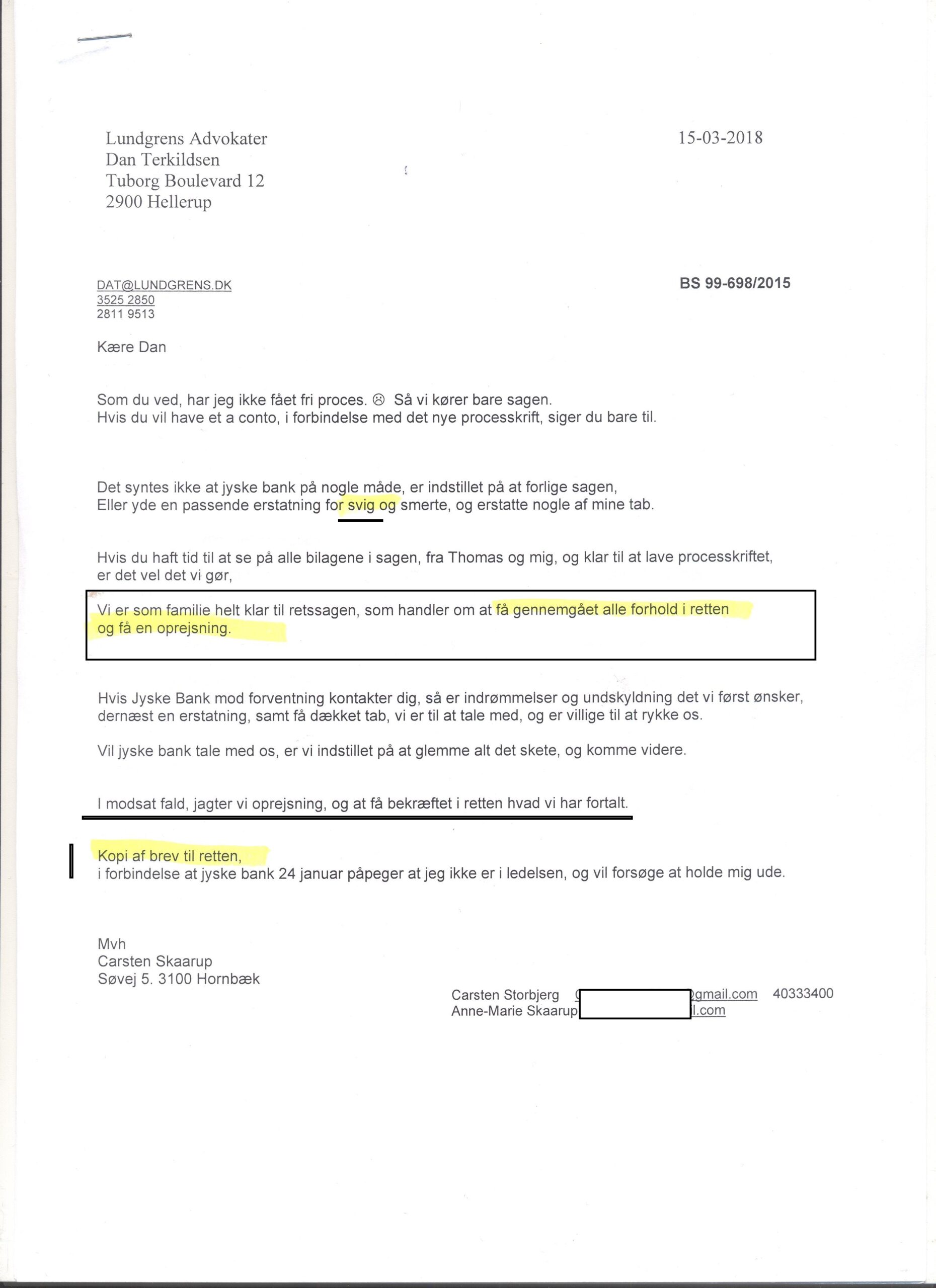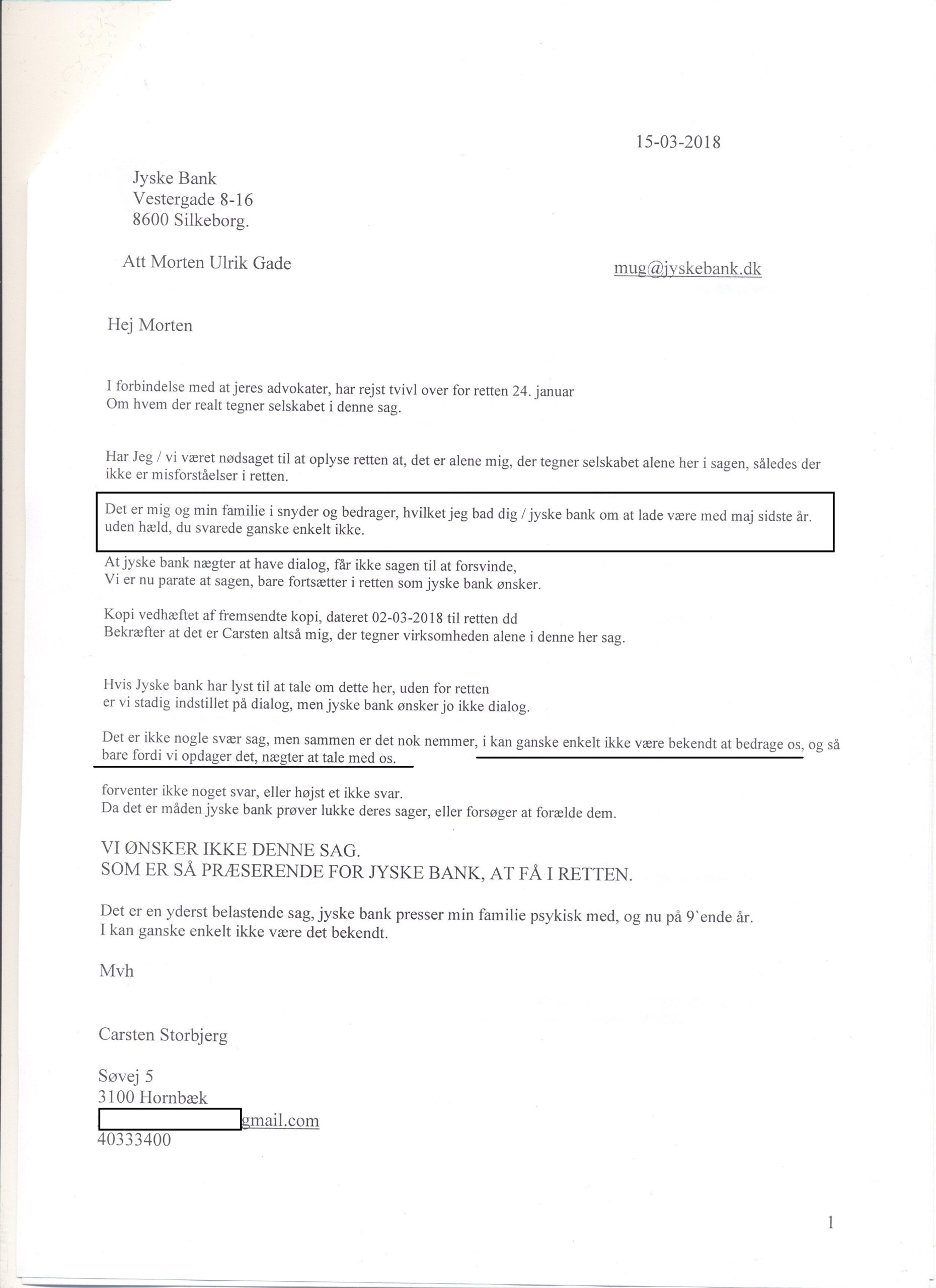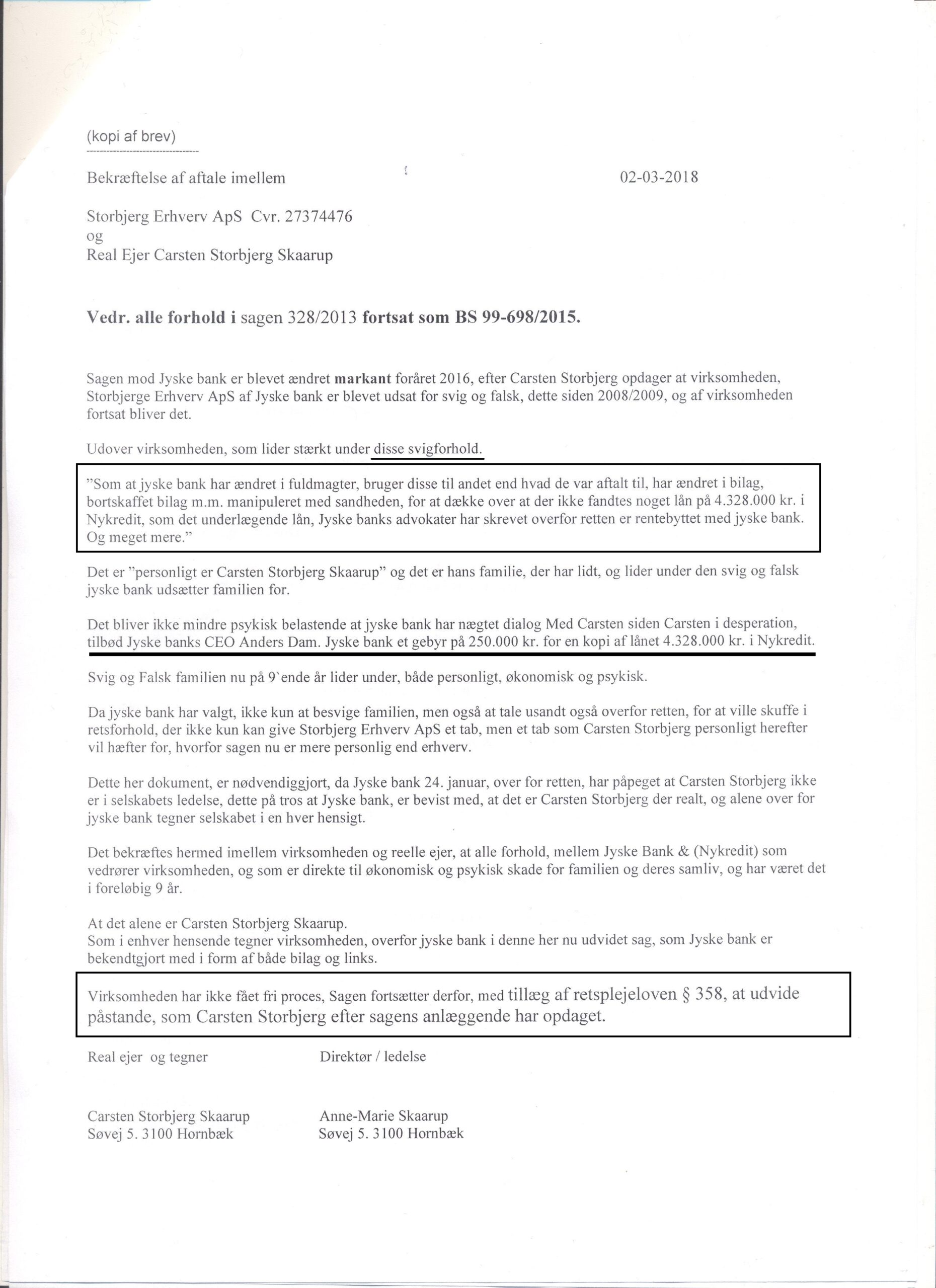 15-03-2018.
---
30-08-2018.
30-08-2018.
---
28-09-2018.
Dan Terkildsen skriver han var nødsaget til at sende Processkrift 1. uden godkendelse
Grundet frister.
28-09-2018, dette er lavet af Mette Marie Nielsen den 28-09-2018.
28-09-2018, dette er lavet af Mette Marie Nielsen den 28-09-2018.
Fremlagt som Bilag 18. 18-10-2016 hvilket alleræde findes i littering.
Dan indkaldte os til et møde i Lundgrens et par dage før, nok 11-09-2018
Vi viste ikke hvad det handlede om, men kom til mødet
Her sad der 2. elever Mette Marie og Emil Hald da vi kom.
Vi ventede ca. 15 minutter før Dan Terkildsen kom for sent.
Dan må være kommet i Taxa, for den er er også skrevet på regningen. 
Og hvorfor skulle vi kører til Hellerup ?
Jo vi skulle bekræfte at Bilag 19. er det lån der ikke er optaget.
Det skulle der deltage 5 i et møde for.
På trods af det alleræde er skrevet, og på 1 minut over telefonen kunne være bekraftet 
(kan ik kontrolere hverken tid eller priser da de er udeladt. så det har været et tag selv bord.)
Dette her processkrift og 2 tilsvarende, er hvad Lundgrens har fremlagt, uden at lade klienten deltage.
Pris 200.000 kr. / 3 = 65.000 kr. pr. 1 sides fremlæggelse 
Bilag 19. er genfremlagt som Bilag 30. 18-10-2016 der findes intet lån 4.328.000 dkk
28-09-2018.
04-11-2018  påstande medsendt 
03-11-2018
Afleveret til Lundgrens at Dant Terkildsen til 03-11-2018
Bilag i tidslinje bedes fremlagt i sagen, kort forklaret
03-11-2018 påstende
03-11-2018 påstande 
23-11-2018 vidner
23-11-2018
---
11-12-2018
11-12-2018
---
15-12-2018
15-12-2018
---
16-12-2018
16-12-2018
---
17-12-2018
17-12-2018
---
18-12-2018
18-12-2018
---
22-12-2018
22-12-2018
---
28-12-2018
---
28-12-2018  sent 29-12-2018
28-12-2018
---
09-01-2019
09-01-2019 vedhæftet mail 03-01-2019
---
03-01-2019
03-01-2019
---
03-01-2019
03-01-2019
---
08-01-2019
08-01-2019
---
16-01-2019
16-01-2019
---
20-02-2019
20-02-2019
---
28-02-2019
28-02-2019
---
10-03-2019
10-03-2019
---
01-03-2019
01-03-2019
---
10-03-2019
10-03-2019
---
10-03-2019
10-03-2019
---
15-03-2019
15-03-2019
---
18-03-2019
18-03-2019
---
02-08-2019
02-08-2019
---
11-08-2019
11-08-2019
---
12-08-2019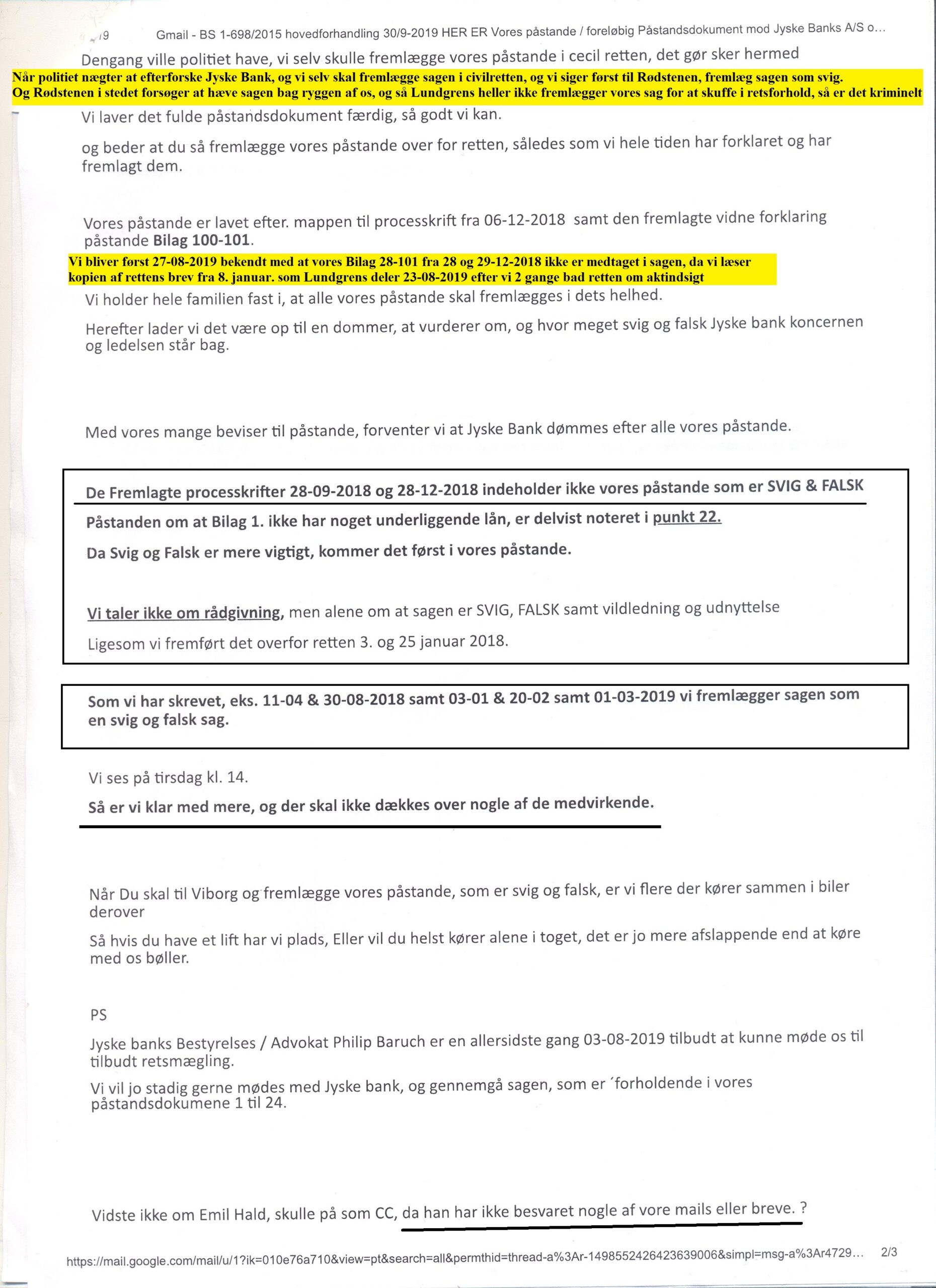 12-08-2019
---
03-08-2019
---
21-08-2019
21-08-2019
---
21-08-2019
21-08-2019
---
Lundgrens udleverer kopi 23-08-2019 af rettens berv 08-01-2019
23-08-2019
---
27-08-2019
27-08-2019
---
27-08-2019
27-08-2019
---
28-08-2019
28-08-2019
---
30-08-2019
30-08-2019
---
01-09-2019
01-09-2019
---
02-09-2019
02-09-2019