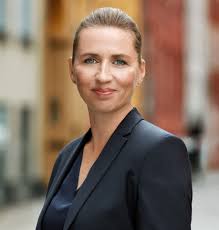 The Danish state drops the first bomb in the war.
Do you want the right to write about the war, and the evidence that Denmark as a state covers organized crime, carried out by some of Denmark's largest companies, helped directly or indirectly by large law firms, such as MINDST, Lund Elmer Sandager lawyers by Philip Baruch and Kristian Ambjørn Buus Nielsen. Lundgren's lawyers by Dan Terkildsen. Kromann Reumert lawyers by Jens Steen Jensen. Hjorten lawyers by Birgitte Frølund. DLA Piper lawyers by Martin Lavesen. Lawyer Rikke Skadhauge Seerup Krogsgaard from the Consumer Complaints Board. and Henrik Hyltoft from the Danish business community. from the National Board of Justice, Supreme Court Judge Kurt Rasmussen, and many more.
---
If you want the case against Jyske Bank for fraud, then you must use the evidence as you wish, the Danish government and the politicians at Christiansborg are all well aware of Jyske Bank's fraud, the use of false documents, and Jyske Bank's bribery of Lundgren's lawyers, to Dan Terkildsen was not allowed to present the client's fraud and false allegations against the Jyske Bank Group.
When the Prime Minister's Office, which deliberately covers organized crime, carried out by some of Denmark's largest companies, the Danish state is complicit in Jyske Bank's fraud against the bank's customers, which is why the bank's crimes continue, this is a problem for justice in Denmark.
The small bank customer who has presented the government, and Prime Minister Mette Frederiksen, very clear evidence that Jyske Bank is criminal and Lundgren's lawyers are corrupt, shows that the Danish state and government, directly cover the largest Danish criminal companies in Denmark, this by not to interfere in the crime of Danish banks when the Danish state incurs corruption, abuse of power, camaraderie and bribery.


But I wonder if the reason is political, as the Danish state, which itself uses, takes care of the criminal Danish bank.
Since the Government in 2013 decided that Jyske Bank and Brf credit must not go bankrupt.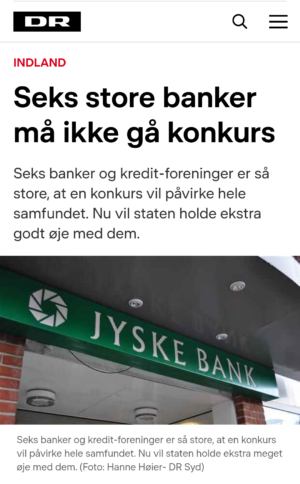 Which then meant a permit for Danish banks to no longer have to comply with the law, and therefore this case is clear.
The Danish banks are not subject to the legislation, and can therefore freely violate the law, including the provisions of the Penal Code.
The Danish Financial Supervisory Authority is depriving Jyske Bank of its license for financial activities in Denmark, where both the Prime Minister's Office, the Ministry of Finance, the Ministry of Justice, the Danish National Bank and the Prime Minister's Office internally refer to this as a scandal, but without wanting to do anything about it.
Can the Danish state say that the state itself is not involved in organized crime.
A retaliatory attack on Denmark's second largest Danish bank should be initiated by the Danish government, and not the victim.
---