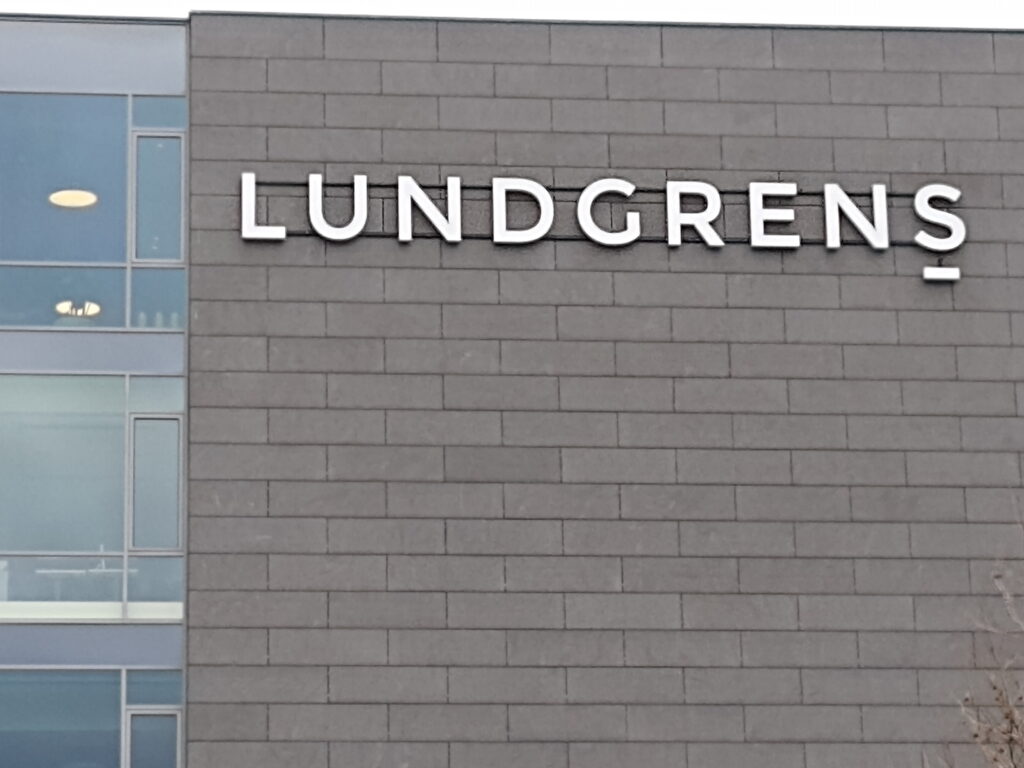 31-01-2020 THIS BEAUTIFUL CAR WAS TO BE LOCATED AT JYSKE BANK'S CORPORATE HEADQUARTERS IN SILKEBORG.
---
Remember that Lundgren's lawyers must be corrupt
Since what we write and ask Lundgren to present here September 1, 2019. the day after September 2, 2019, is Lundgrens presented a chase as is 100% against the client's instructions

02-09-2019  4/5
See the letter and mail of September 1 and what Lundgrens presents to the court on September 2. and without wanting to share a copy with their client.
It must be Denmark's biggest bribery case, where Denmark's next largest bank Jyske Bank A/S has bribed Lundgren's lawyers to counter their client in order to disappoint in legal matters.
Or do the Danish Bank Jyske Bank A/S and Lundgrens have another explanation, then we would like it so that we can share it.
We do not want to accuse Lundgren's lawyers of being a corrupt law firm.
We either want or accuse Jyske Bank A/S of being a criminal.
And we will not at all accuse Jyske Bank A/S of using bribes to prevent Lundgrens from presenting our allegations against Jyske Bank for false and fraud.
Now remember that conversation promotes the understanding of Anders Christian Dam If Jyske Bank has not bribed Lundgren's "hidden as Return Commission" for Lundgrens, not to present their client's fraud allegations against Jyske bank.
Then this entry in the journal banking news should of course be corrected.
This is just one example of the many times Lundgrens since February 5, 2018 And until Lundgrens was fired on September 25, 2019.
Where Lundgrens has, at its most serious, opposed the law, and that which the Danish lawyer community must protect, namely the trust in the Danish lawyers.
When Lundgrens has cheated on their client, and instead worked for the defendant Jyske Bank A/S, in Denmark's most serious case of exploitation and fraud carried out by a large Danish bank A/S, it weakens confidence in the large Danish lawyer's houses.
---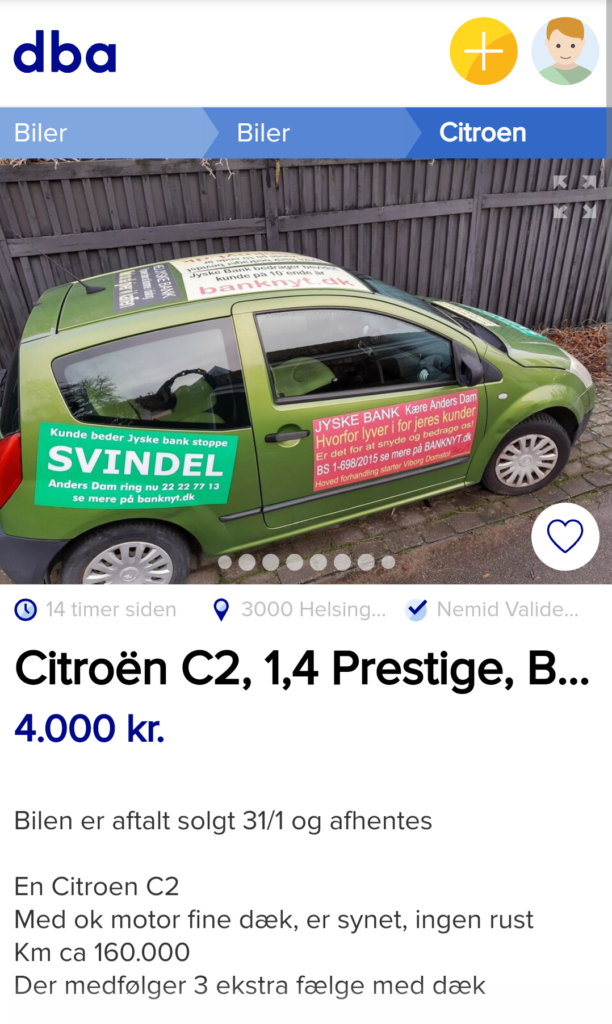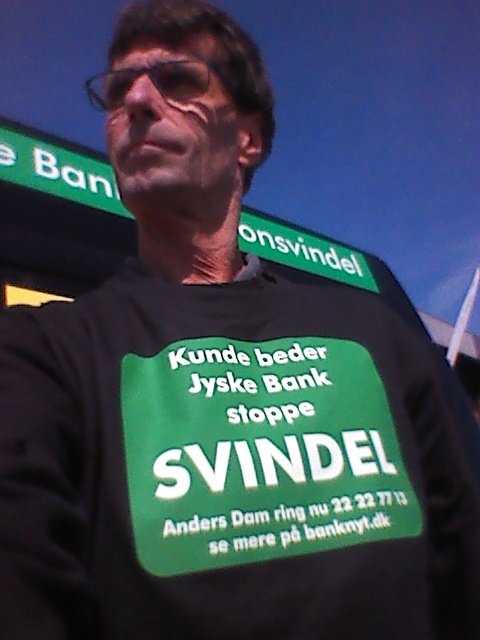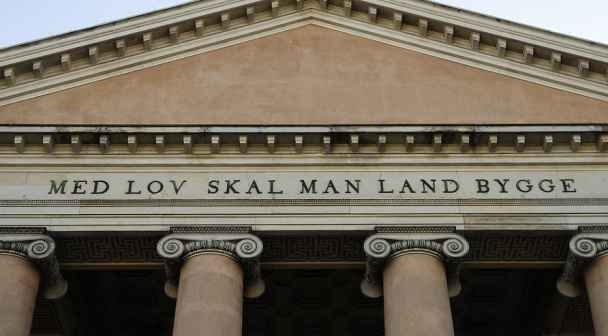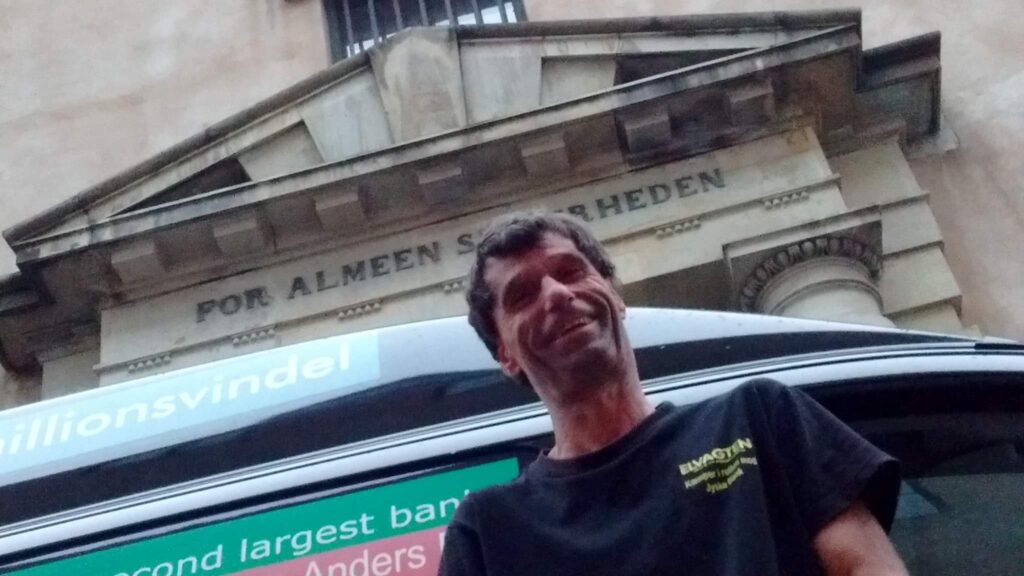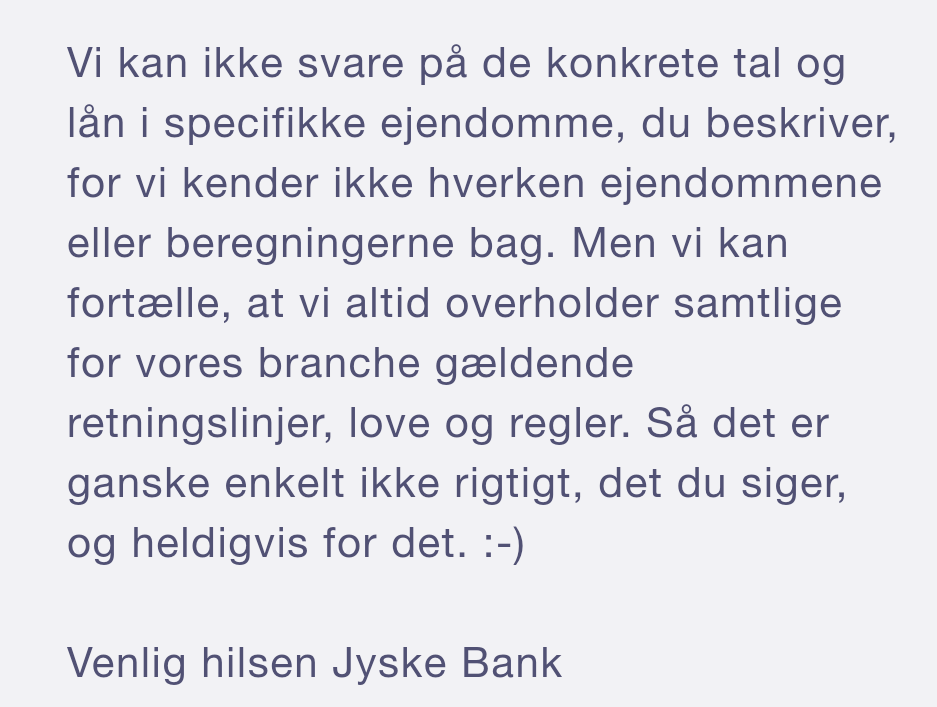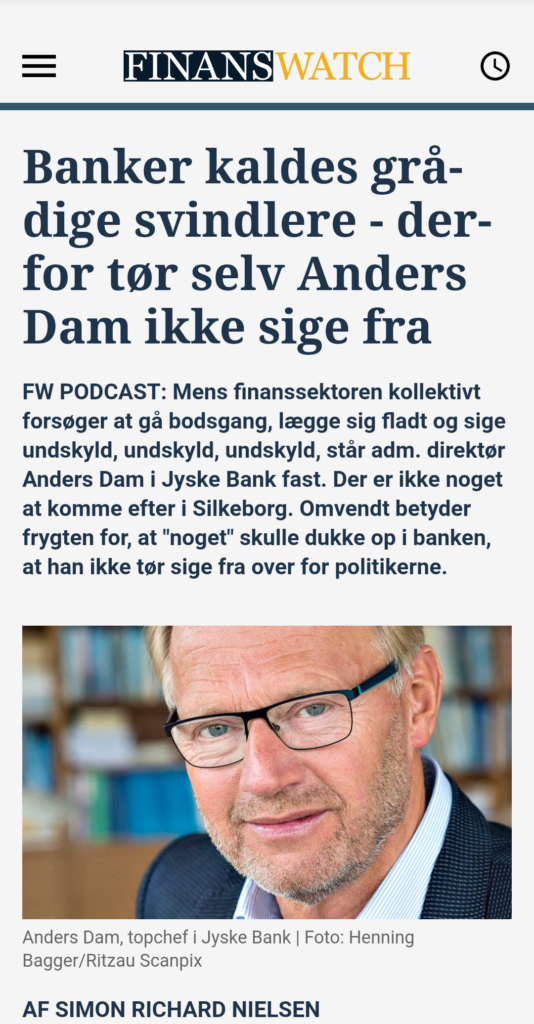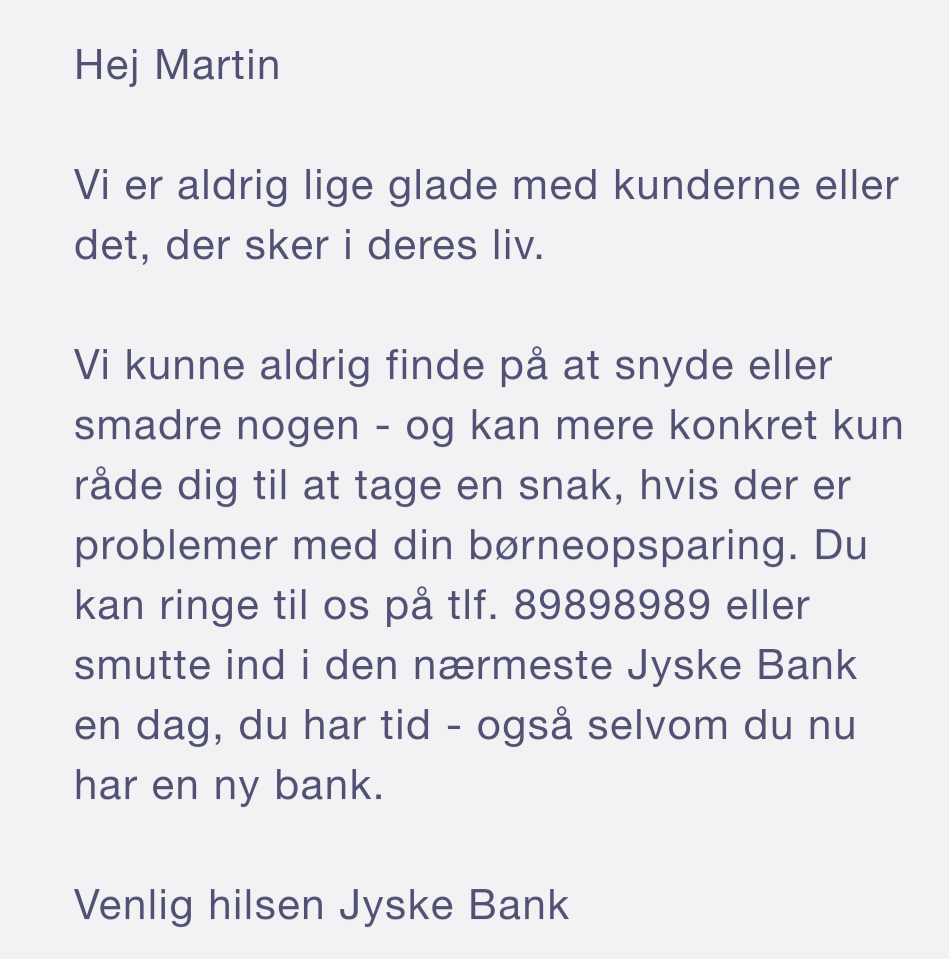 Jyske Bank, which is constantly lying to disappoint in legal matters.
Hopes the bank's customers do not discover, that Jyske Bank has lied, and withheld important information, to cheat or deceive the bank's customers.
As in the thousands of SWAP cases and 10,000 of investment cases in Jyske hedge fund.
Or where Jyske bank disposed of the bank's own shares in distressed company, by recommending the bank's own customers to buy them.
The cases here are an excellent example of how Jyske Bank's group has been dishonest for decades, and dishonest about the bank's way of conducting banking business.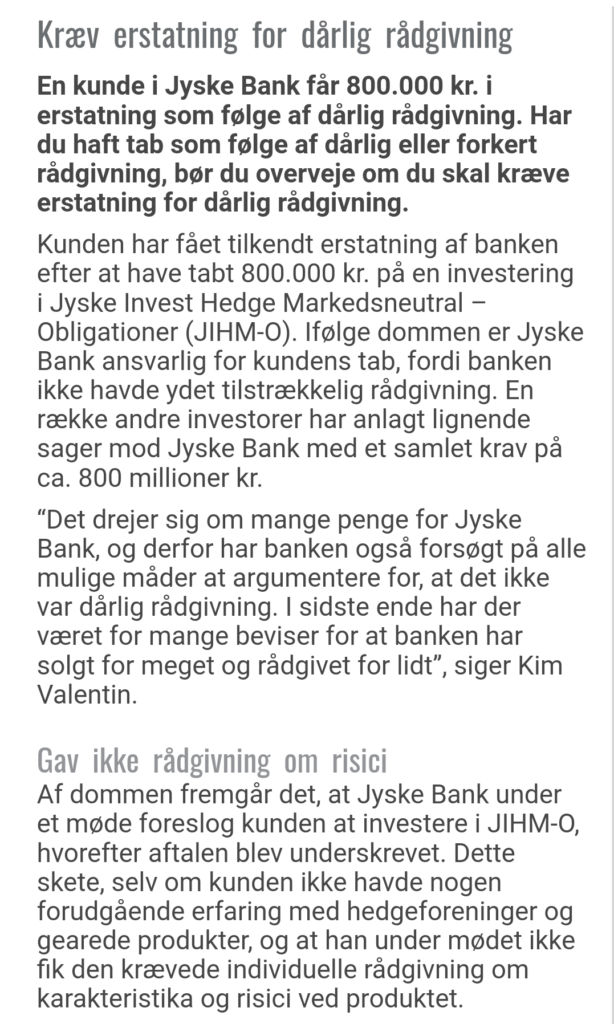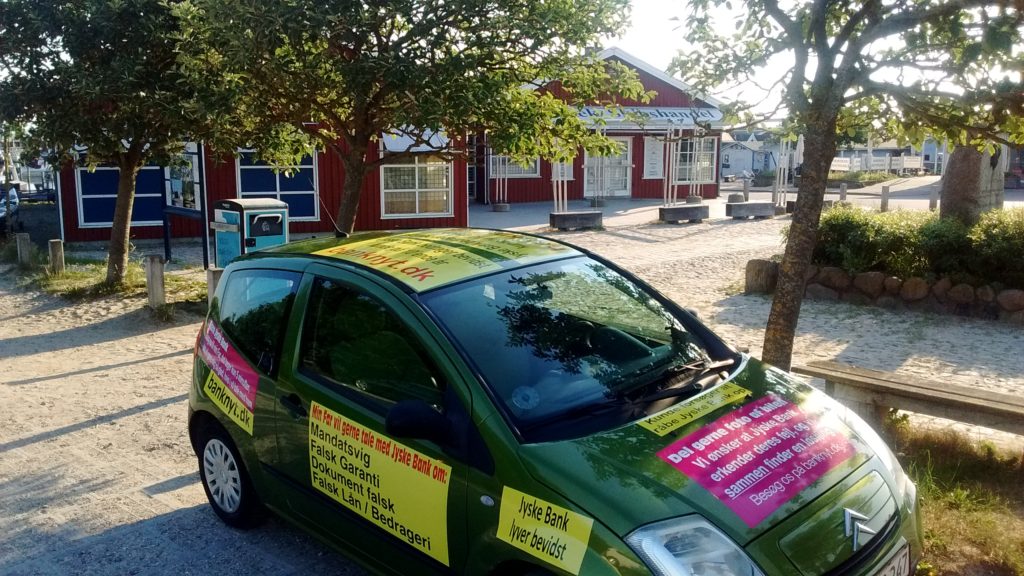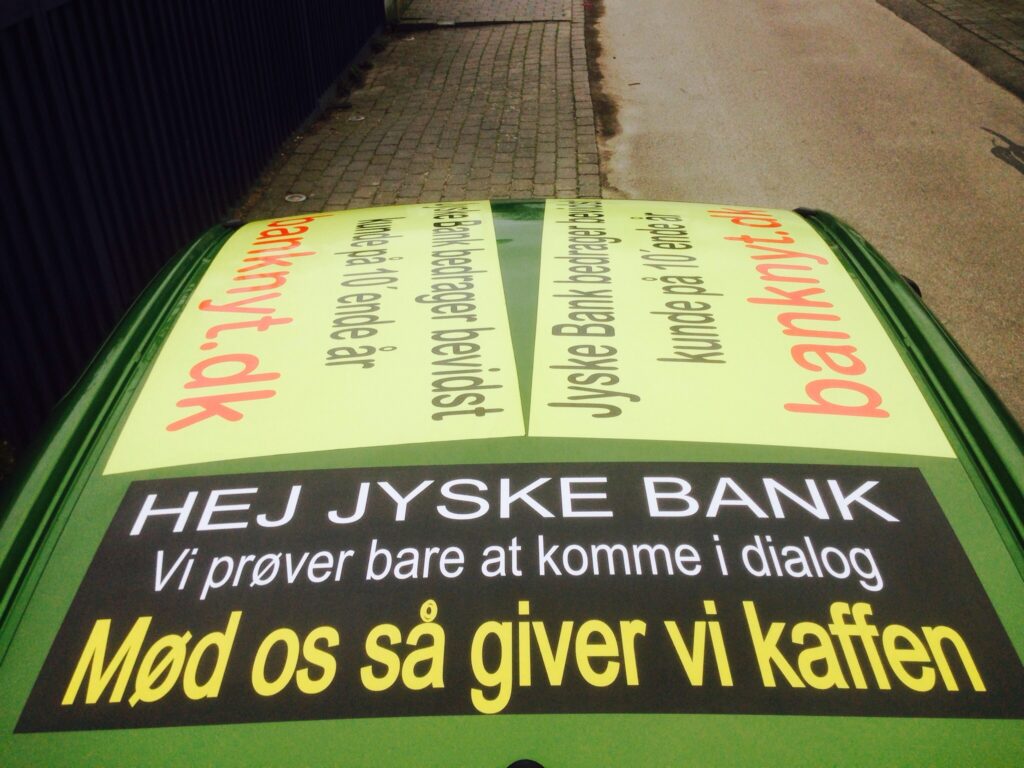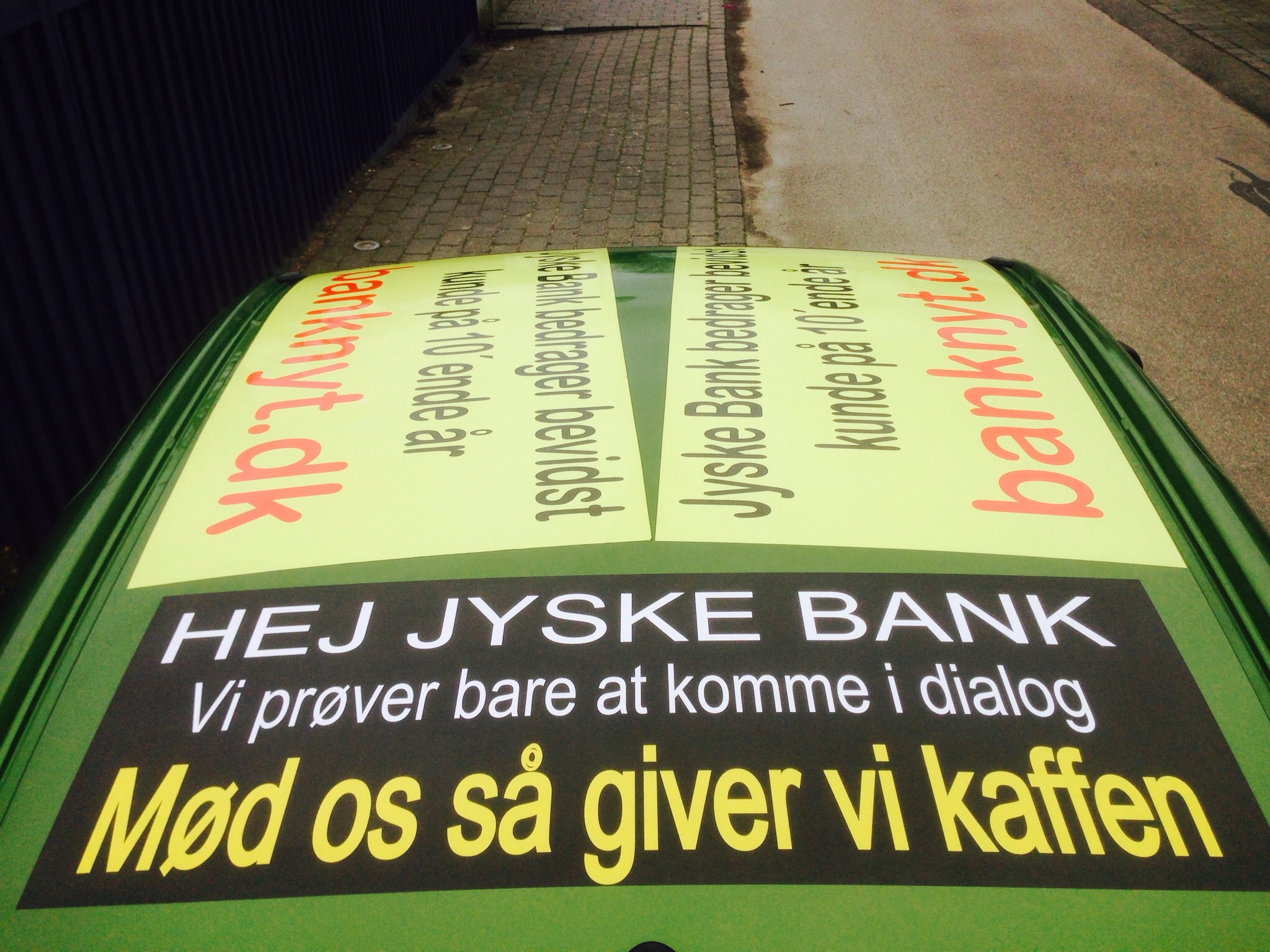 For those who may be in doubt, we are only trying to enter into dialogue with Jyske Bank.
As well as to make the Group's Board of Directors realize that fraud is wrong.
But the group and CEO Anders Dam doesn't care, they have powerful friends, who surely will protect the danish bank.
And help so the danish police will not start, an investigation of the Danish bank Jyske Bank for fraud and fraud, and new bribery.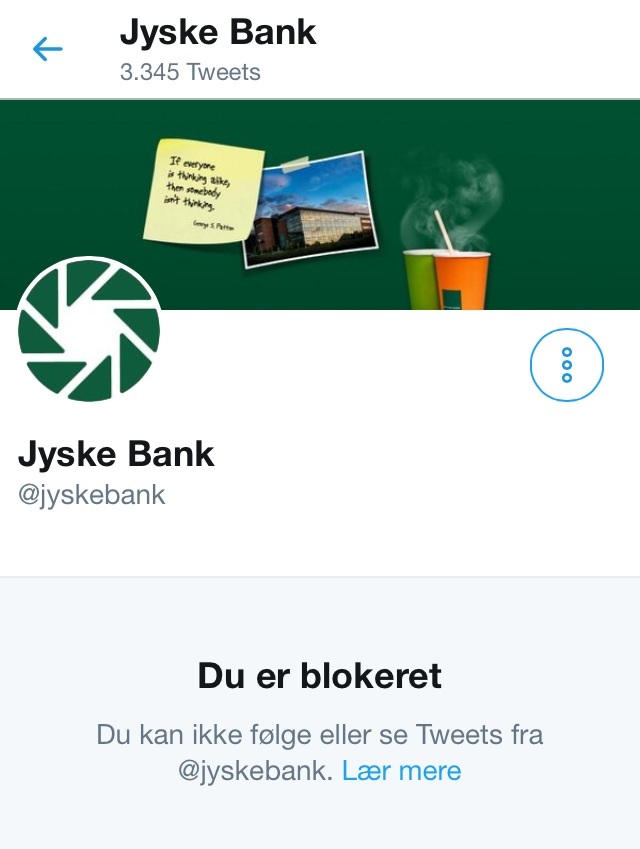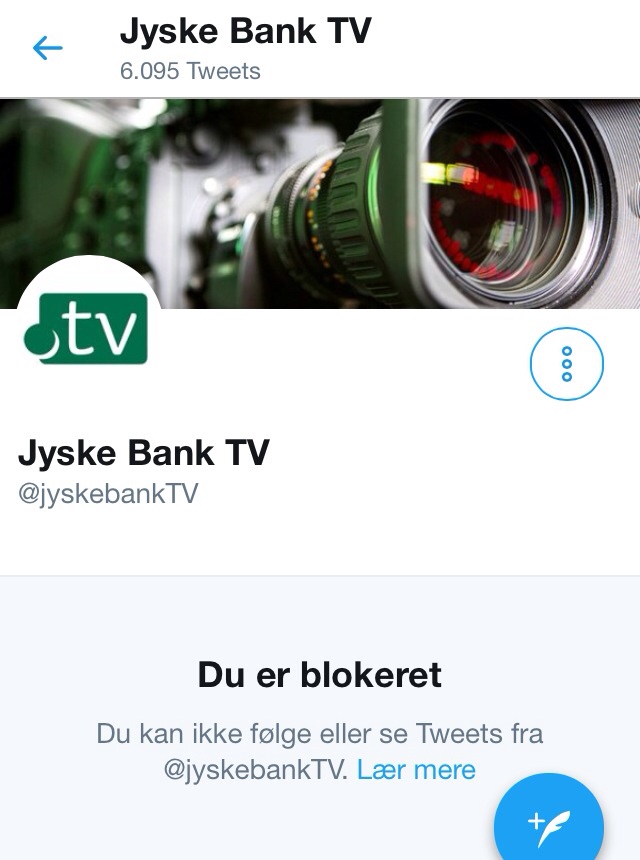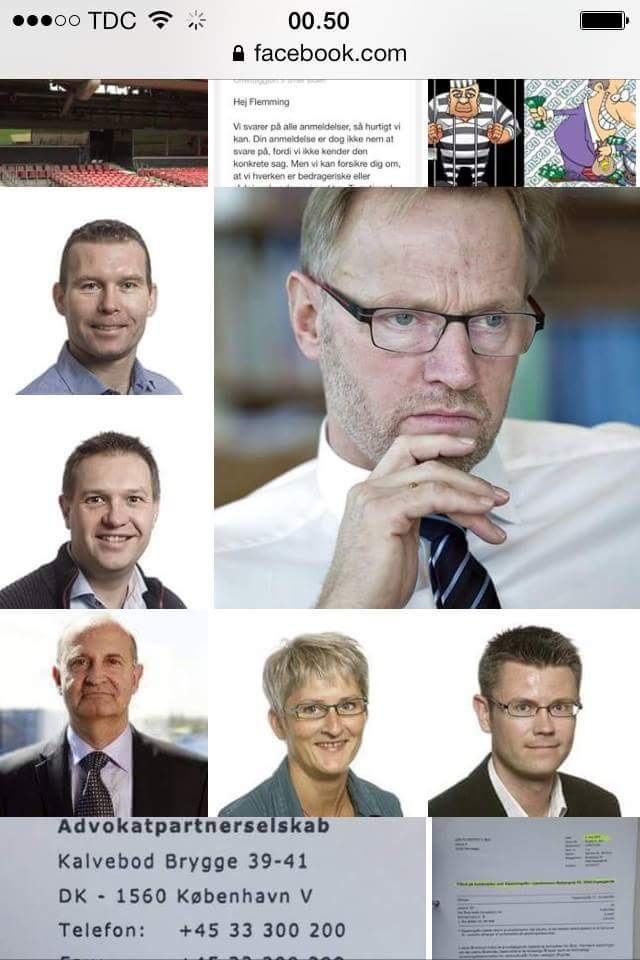 Jyske Bank's Board of Directors and lawyers from Lund Elmer Sandager, a criminal Danish bank, that does not admit that Jyske Bank has been taken for continued fraud, along with Lund Elmer Sandager lawyers, who will not admit to lying to the court, to disappoint in legal matters.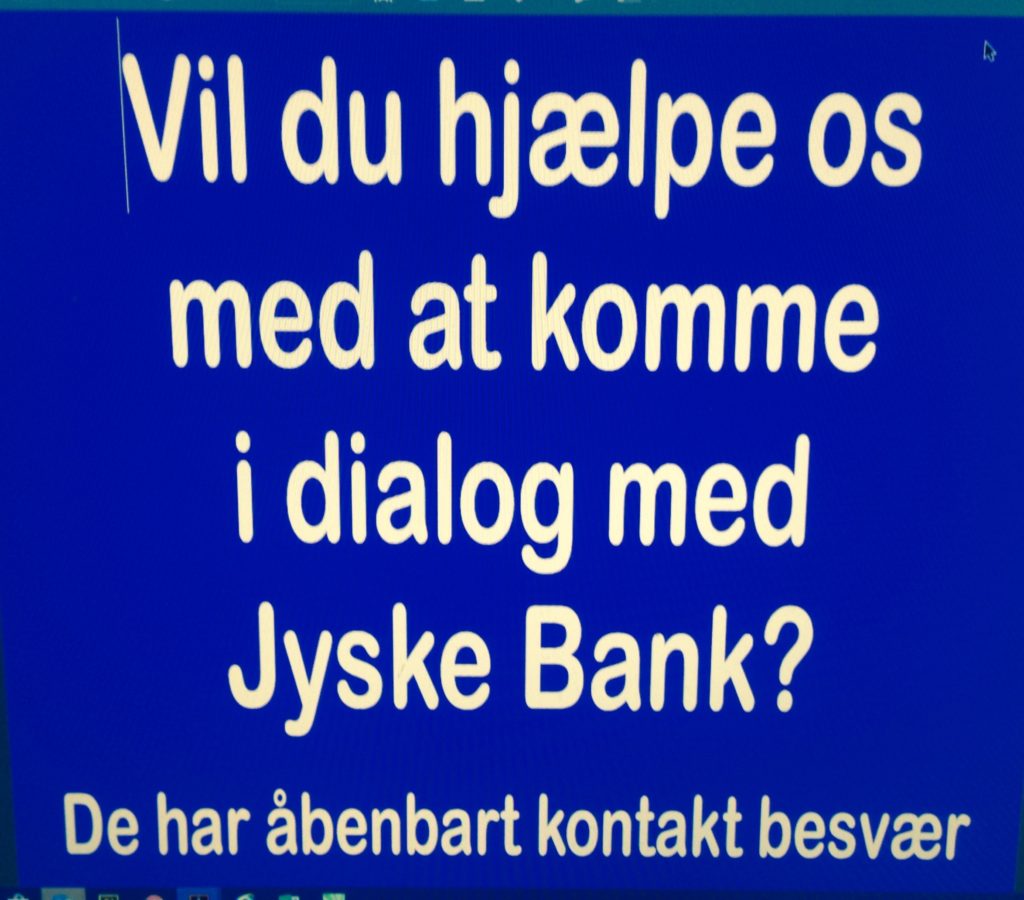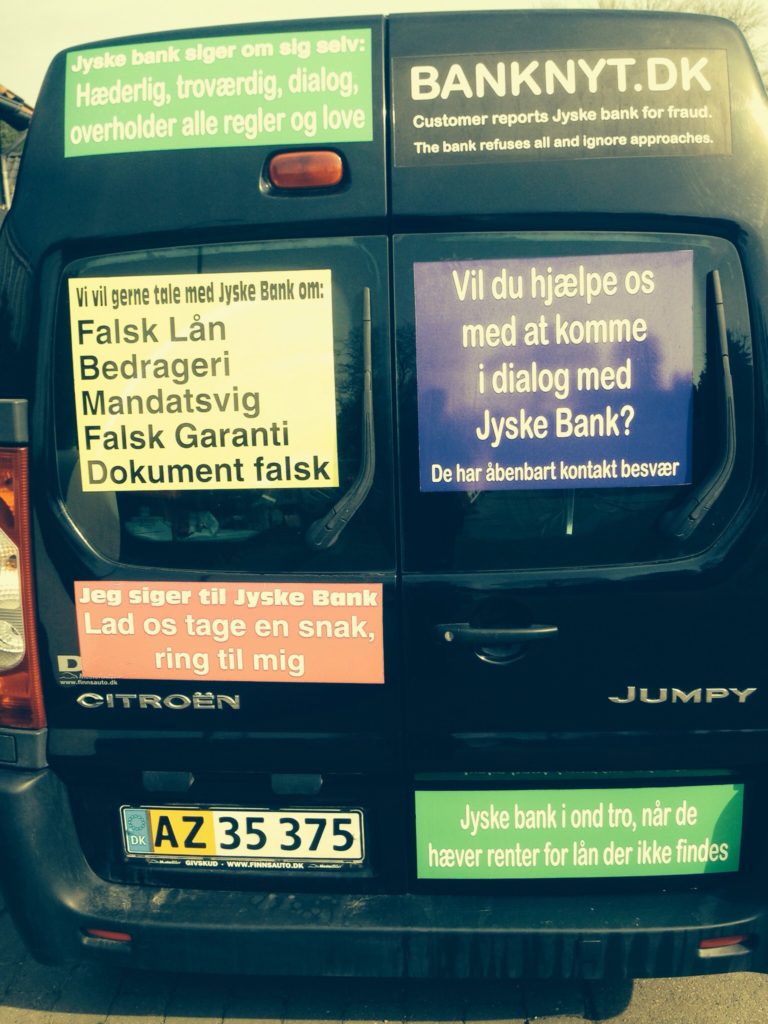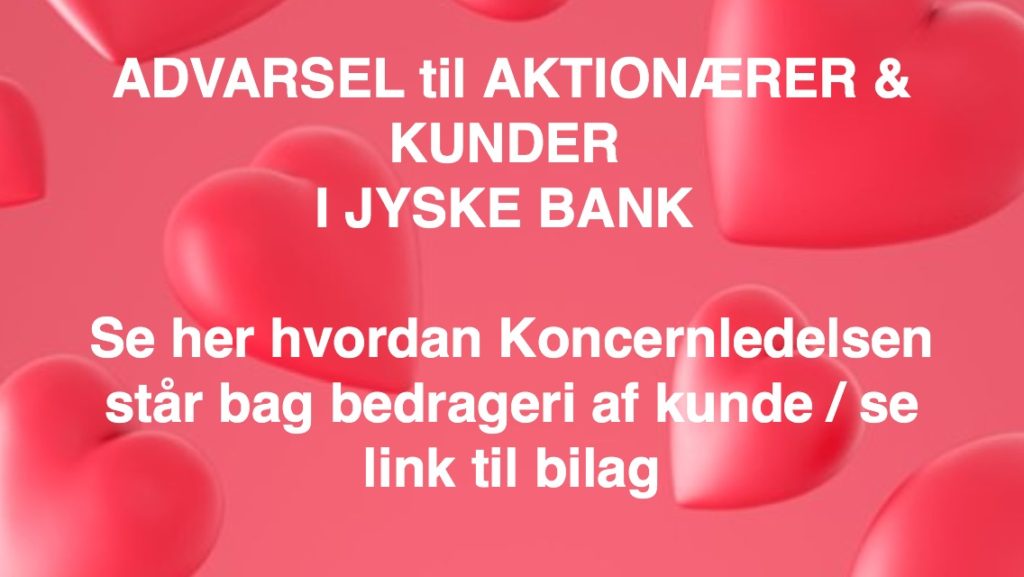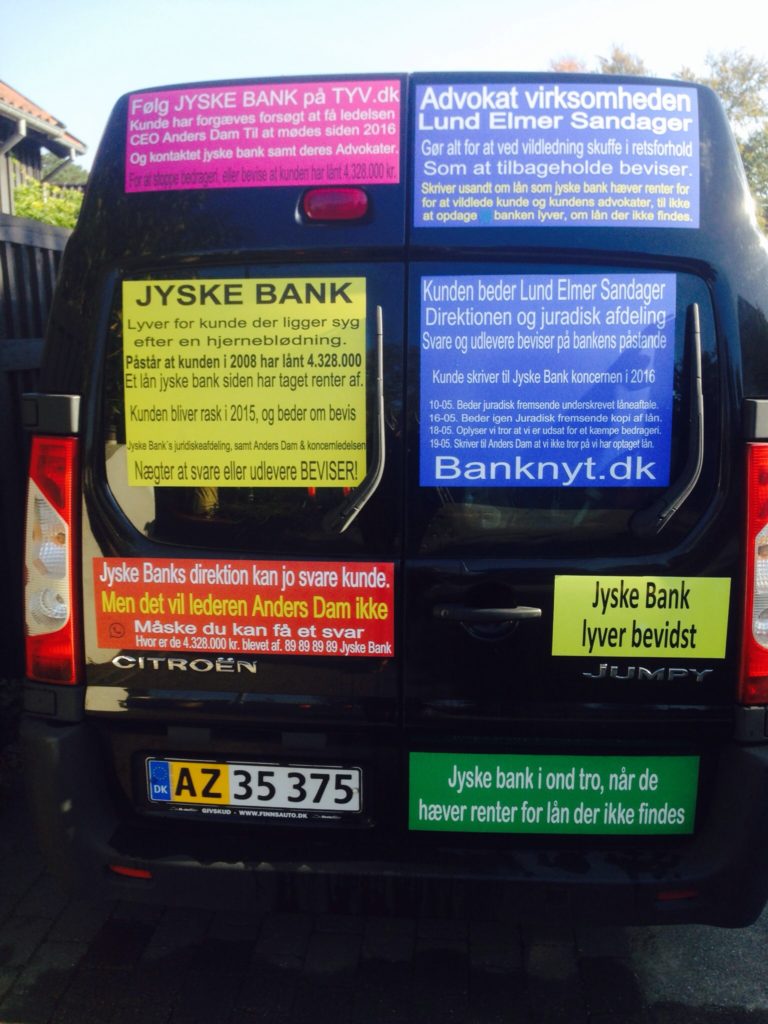 You will be able to find funny advertisements about the Danske Bank Jyske Bank on many similar pages as here on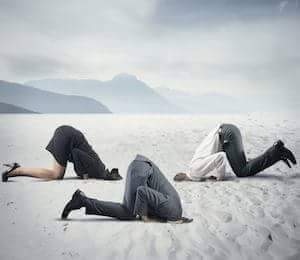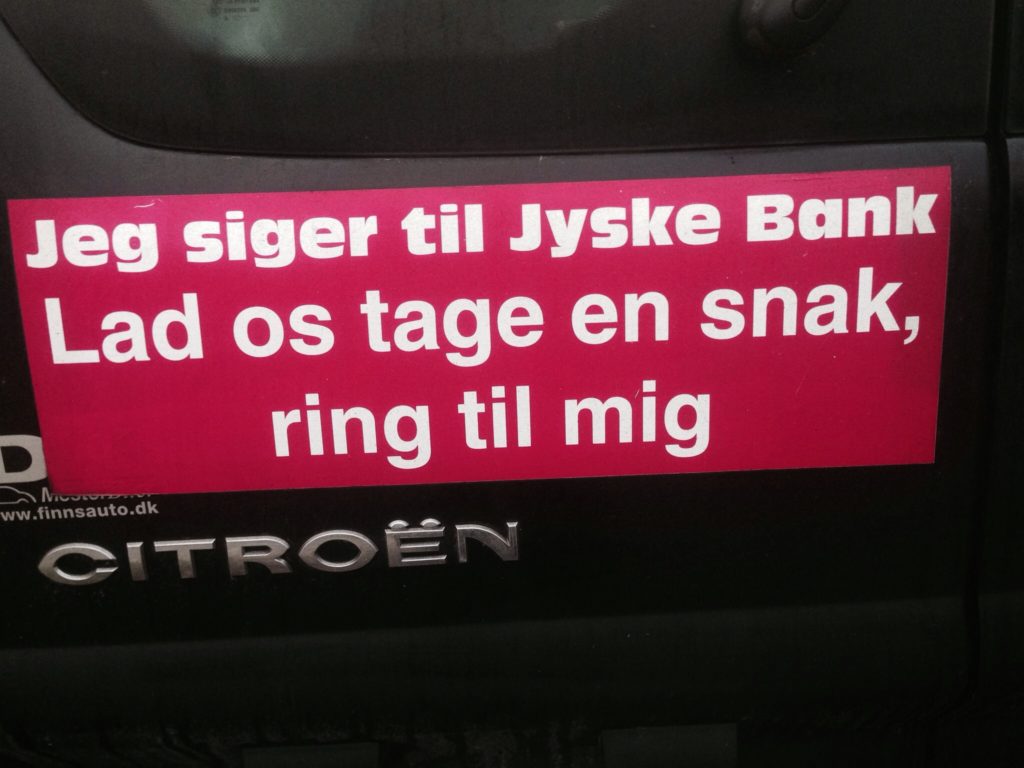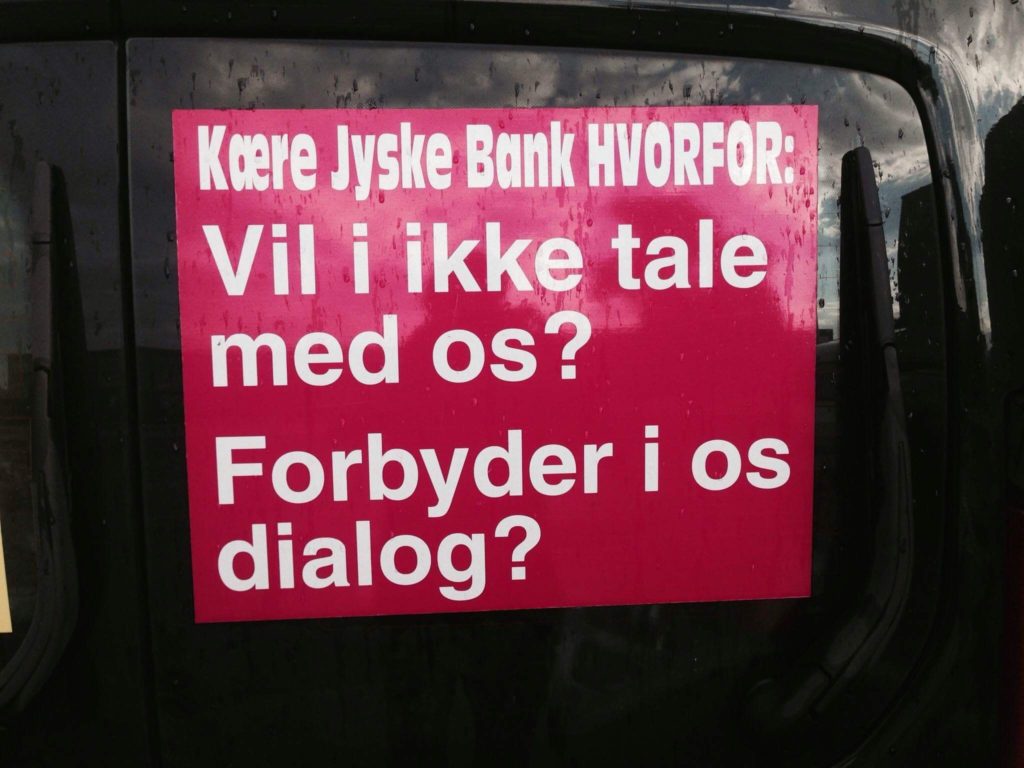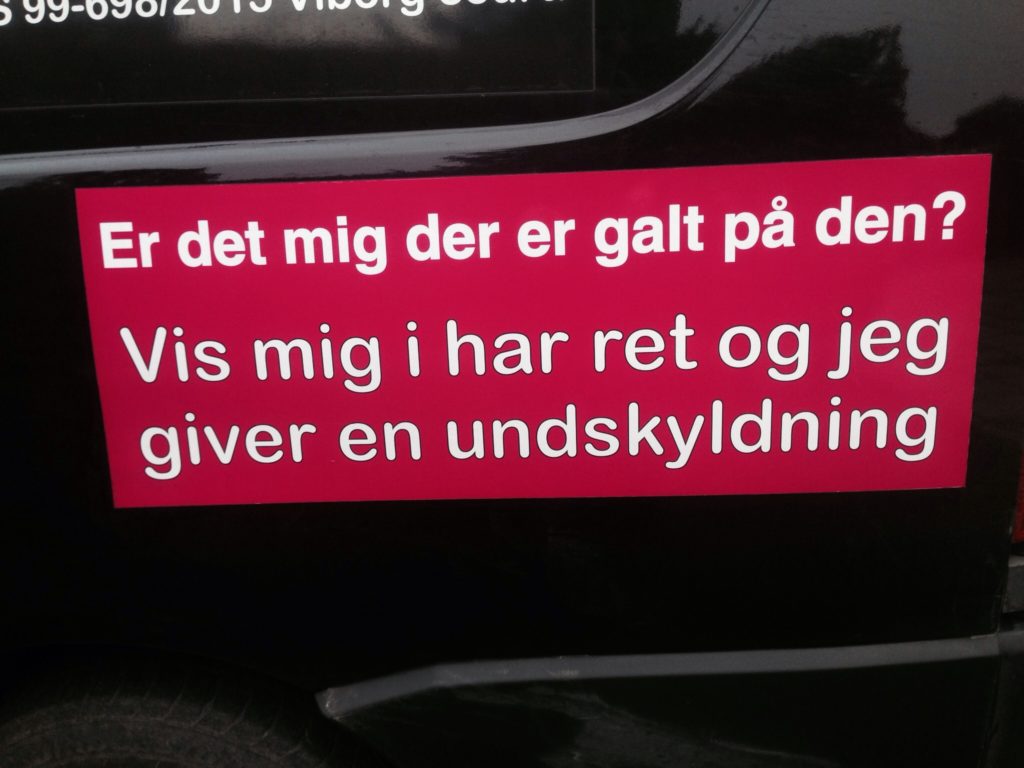 These stickers are now all 3 replaced, while the truth about the Danish bank adorns the cars.
And here Jyske Bank cars are seen at several branches, such as Hillerød, Hørsholm, Helsingør, Vesterbro, Østerbro, Valby, Copenhagen, Frederiksberg, Ordrup, Køge, Lyngby, Bagsværd, Silkeborg, to name a few places.
Welcome to Jyske Bank Boxen.
We continuously advertise Jyske Bank fraud against the bank's customers, as here with the Bank car.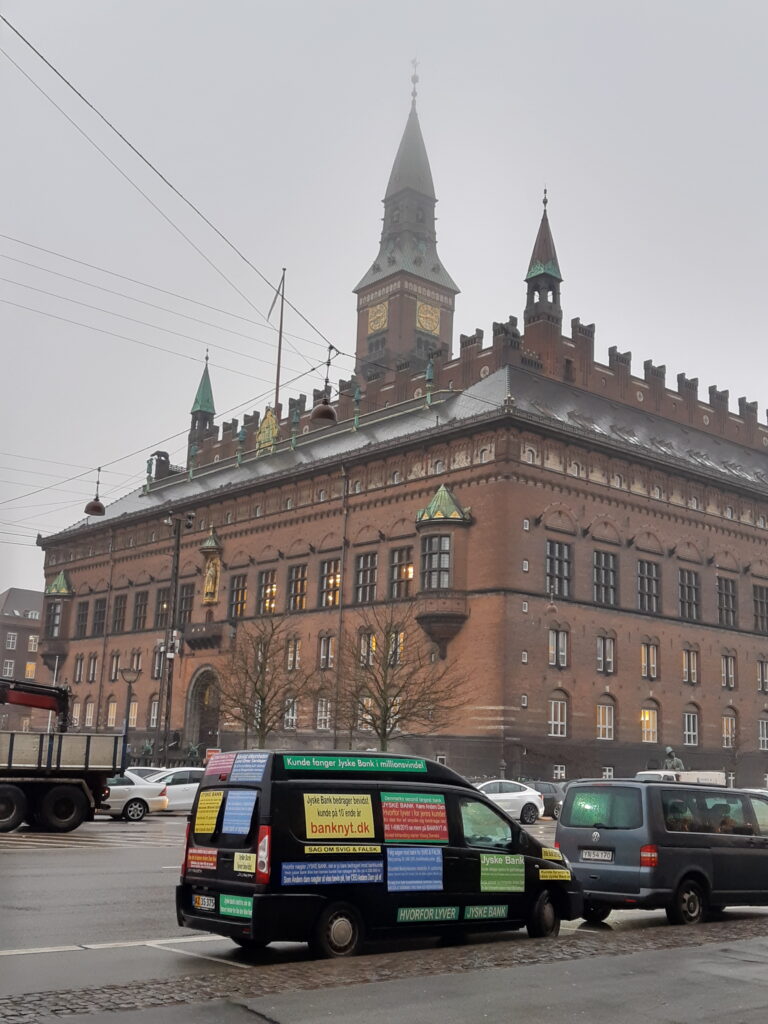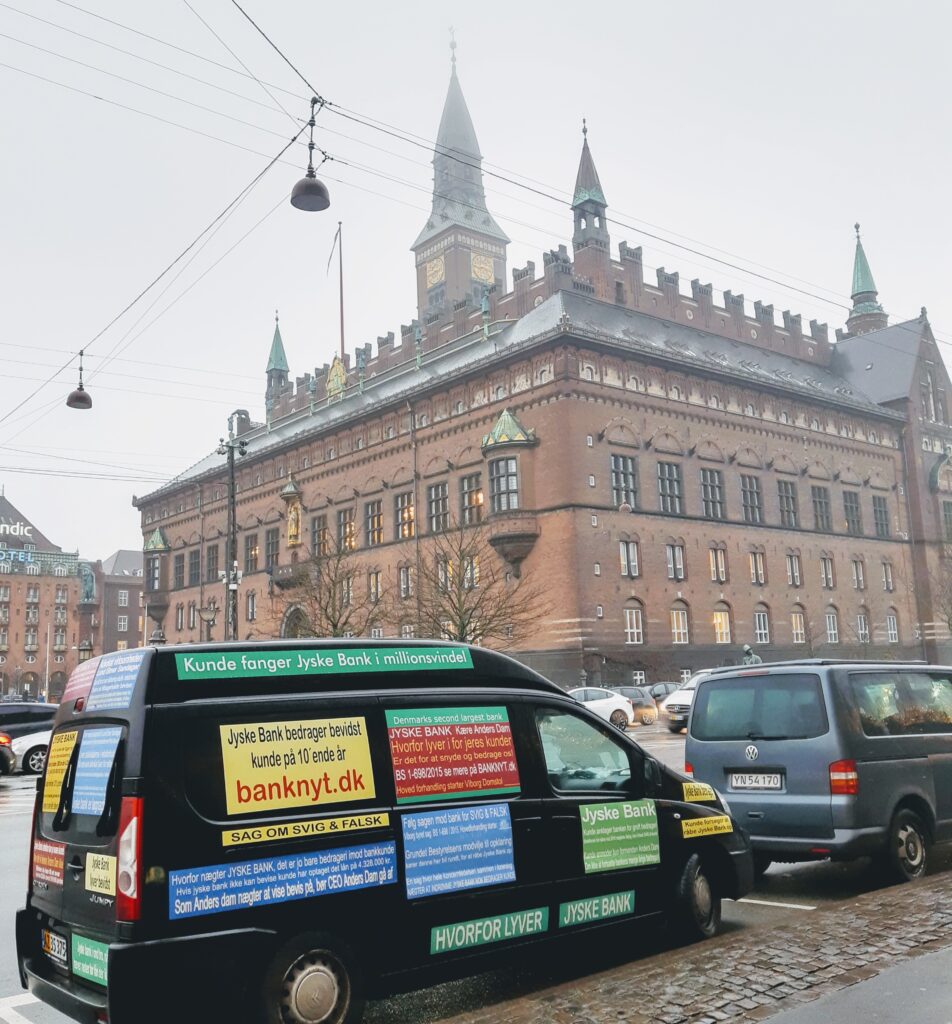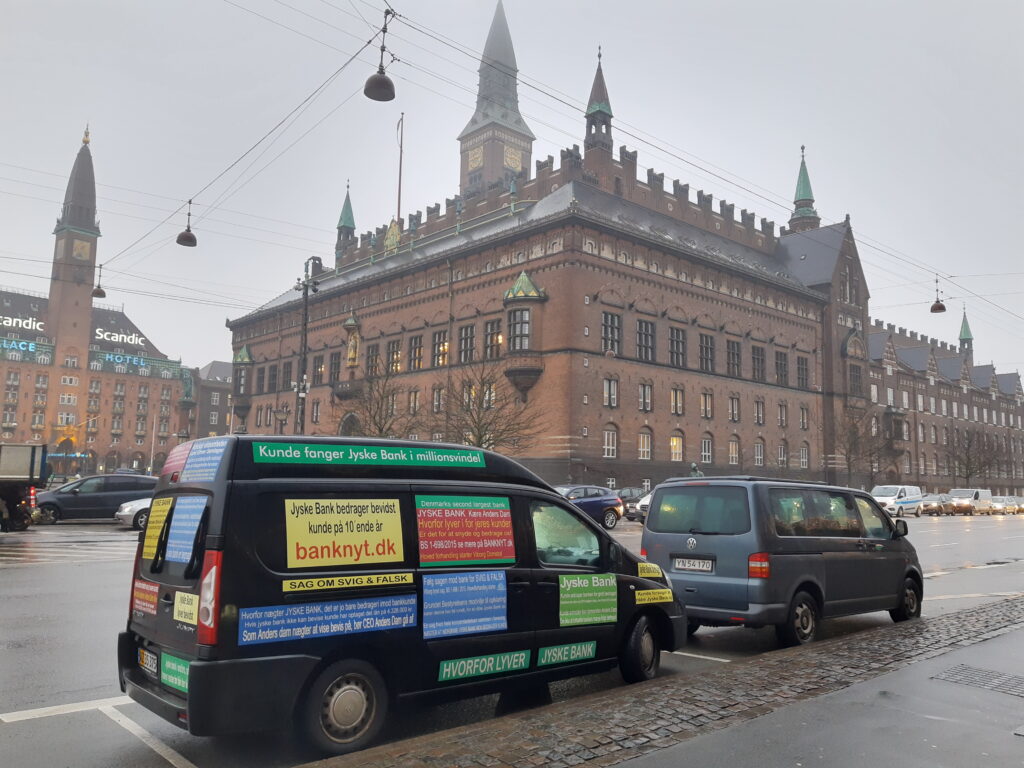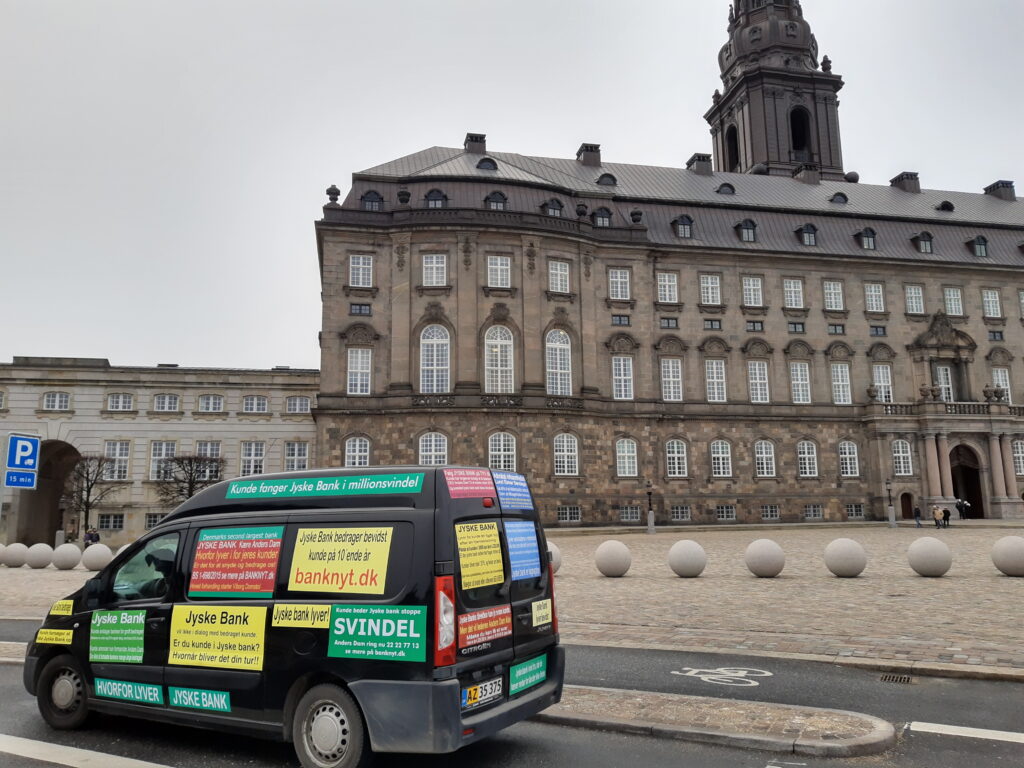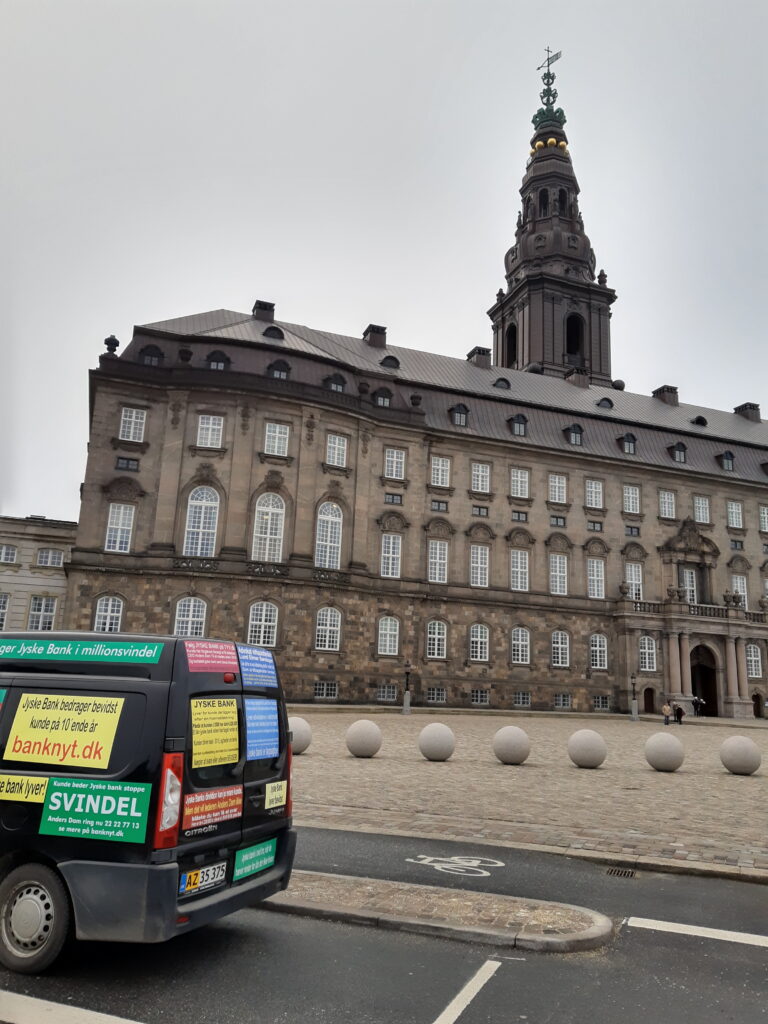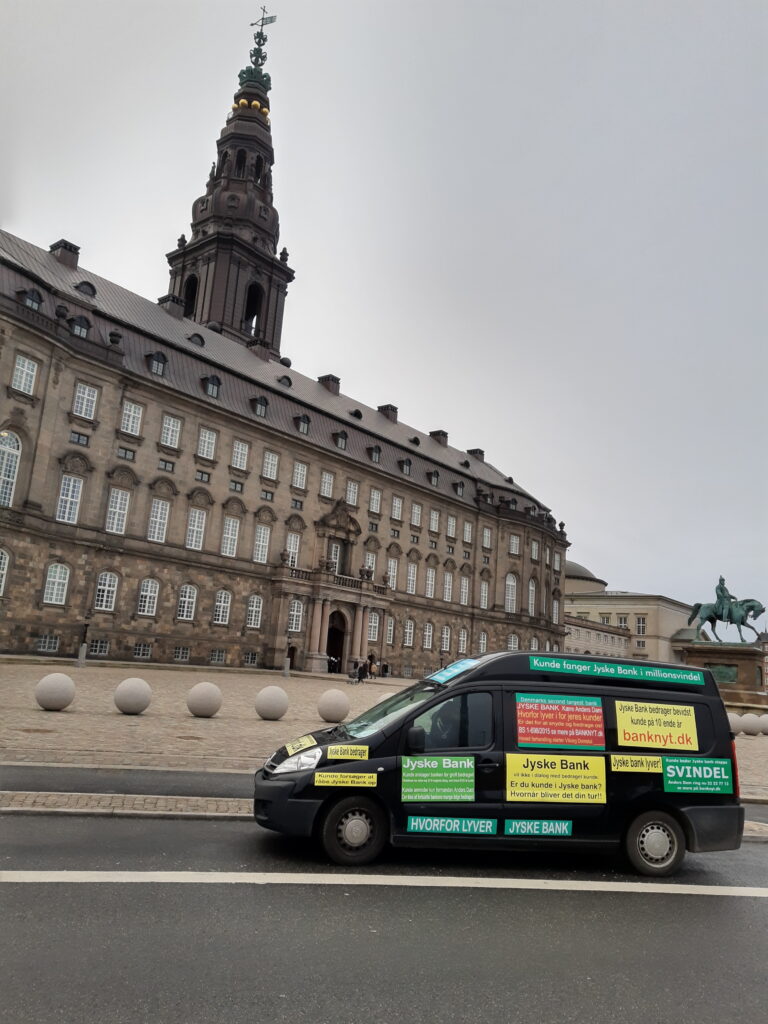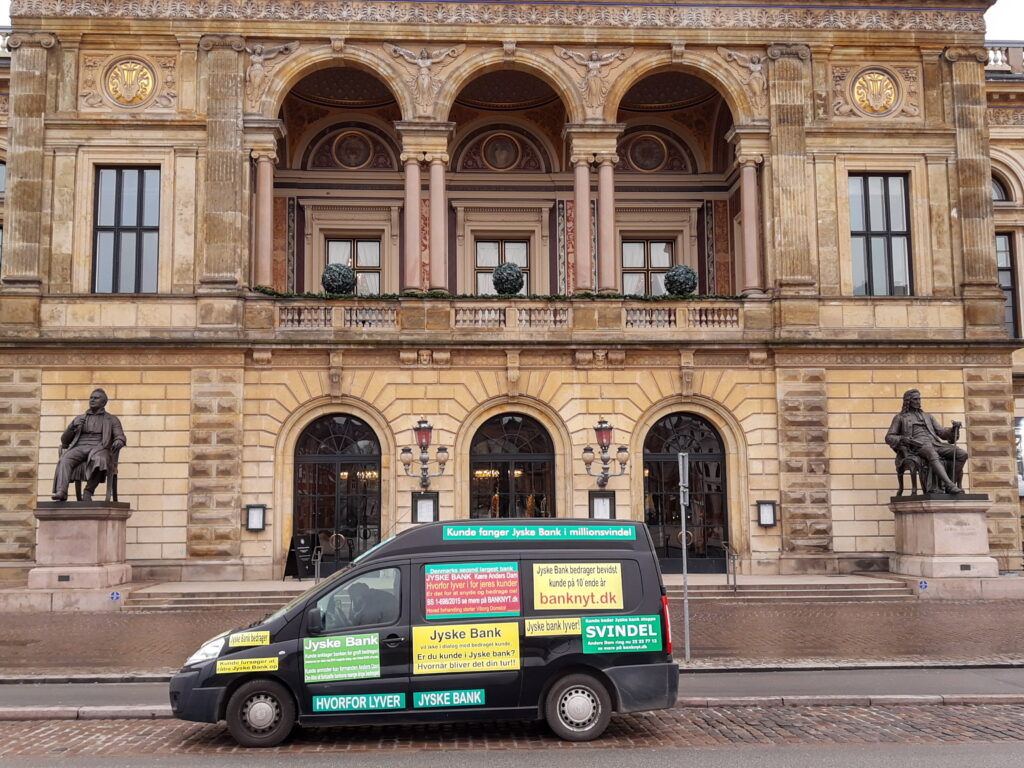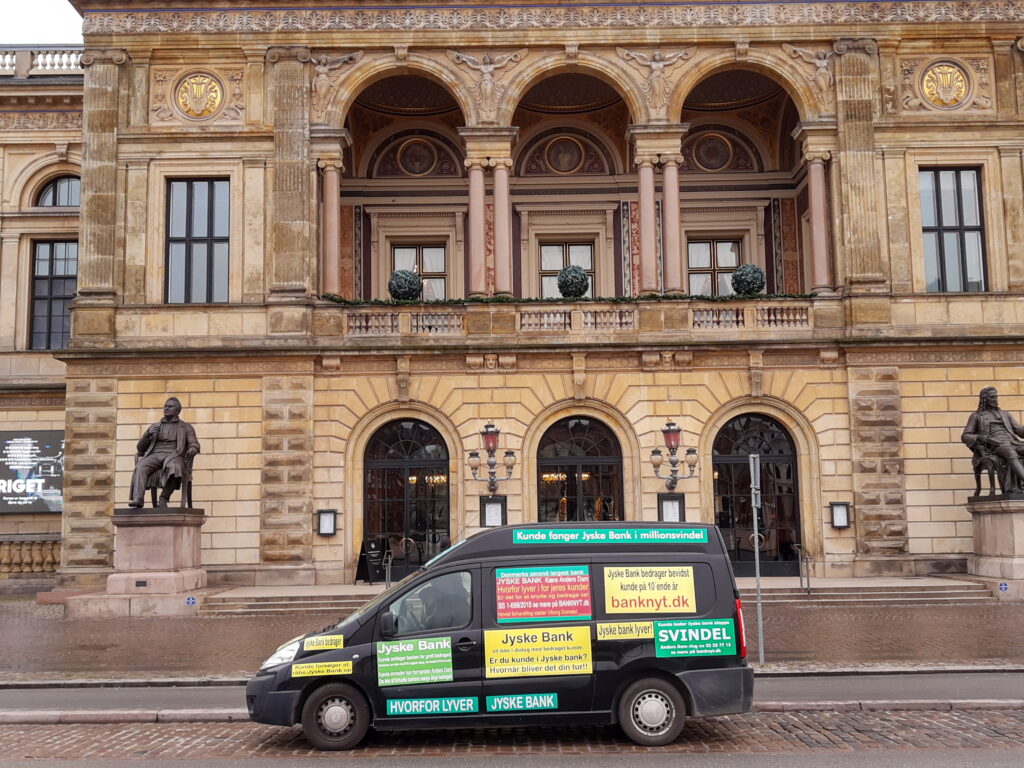 Jyske bank Bagsværd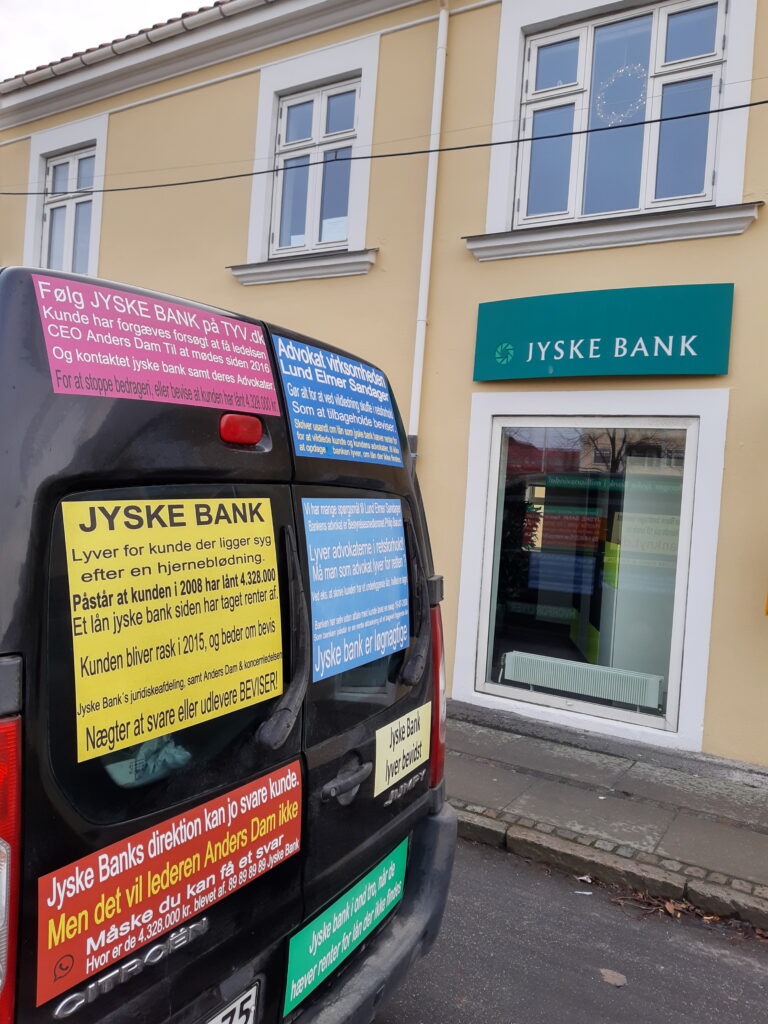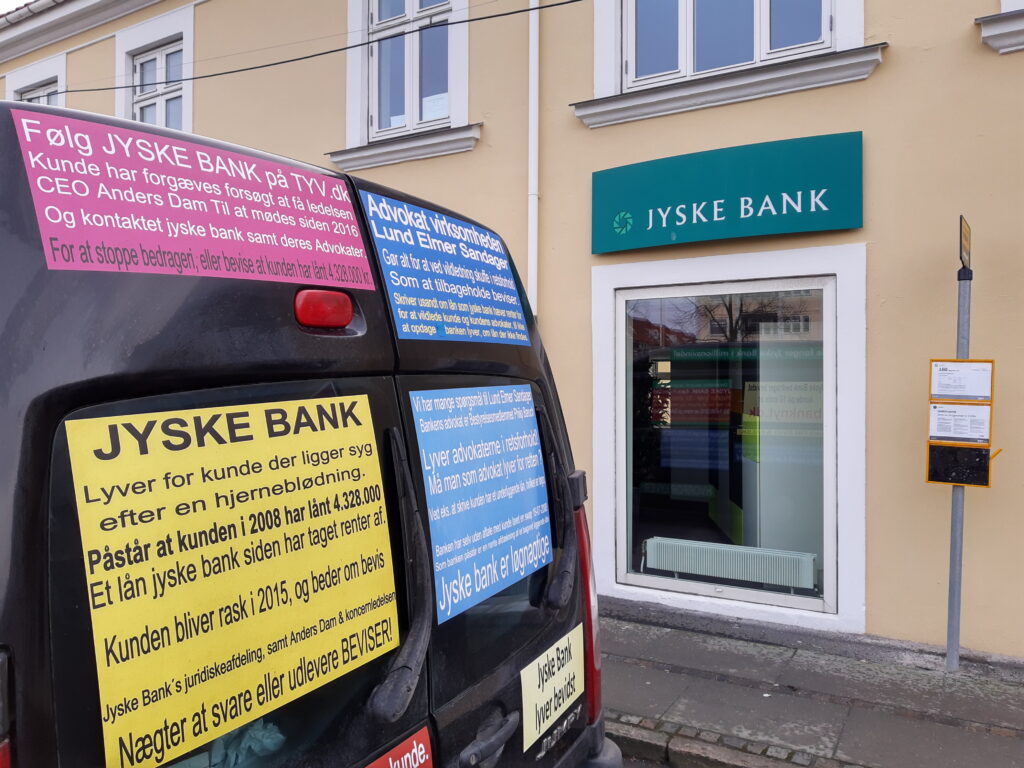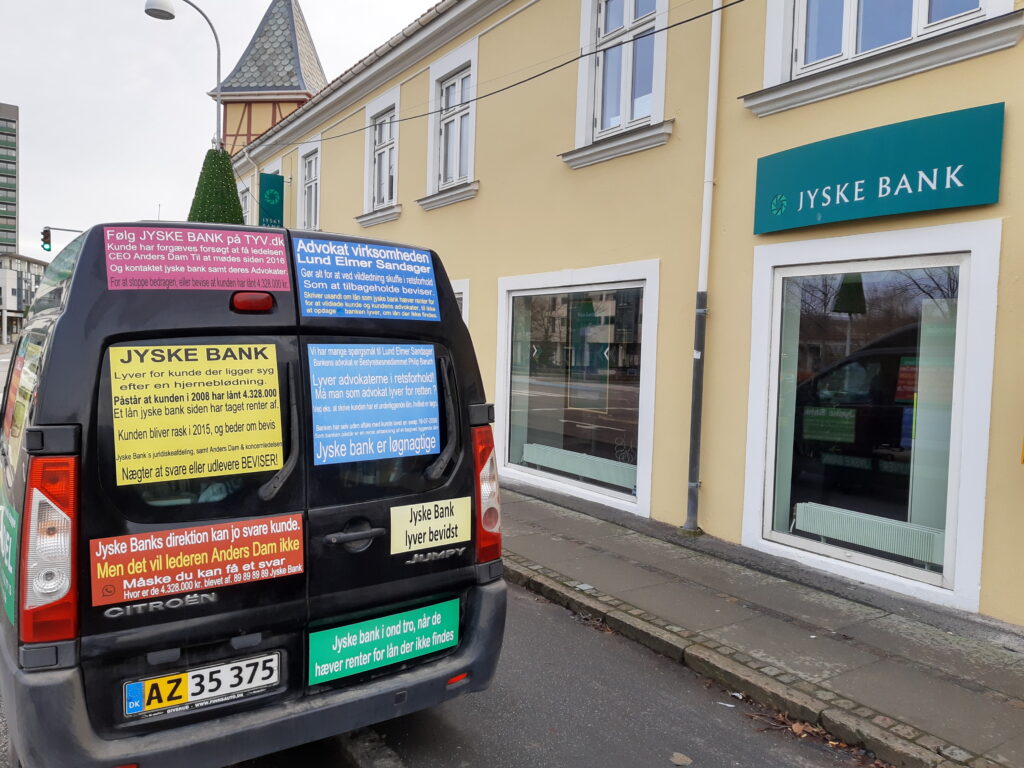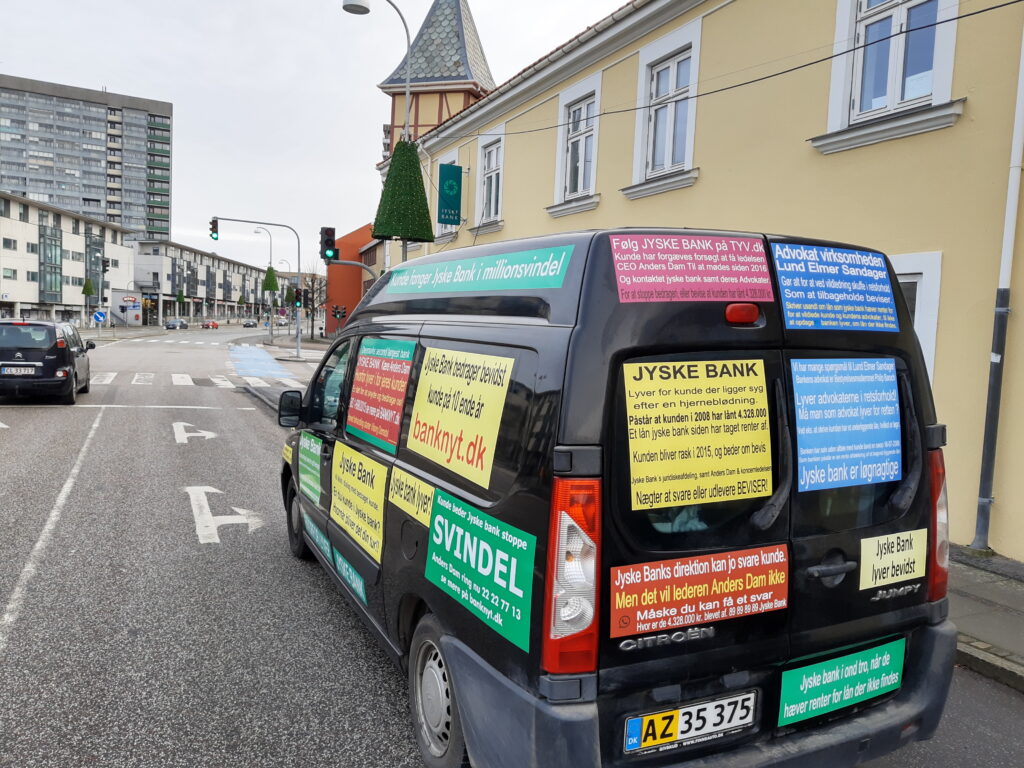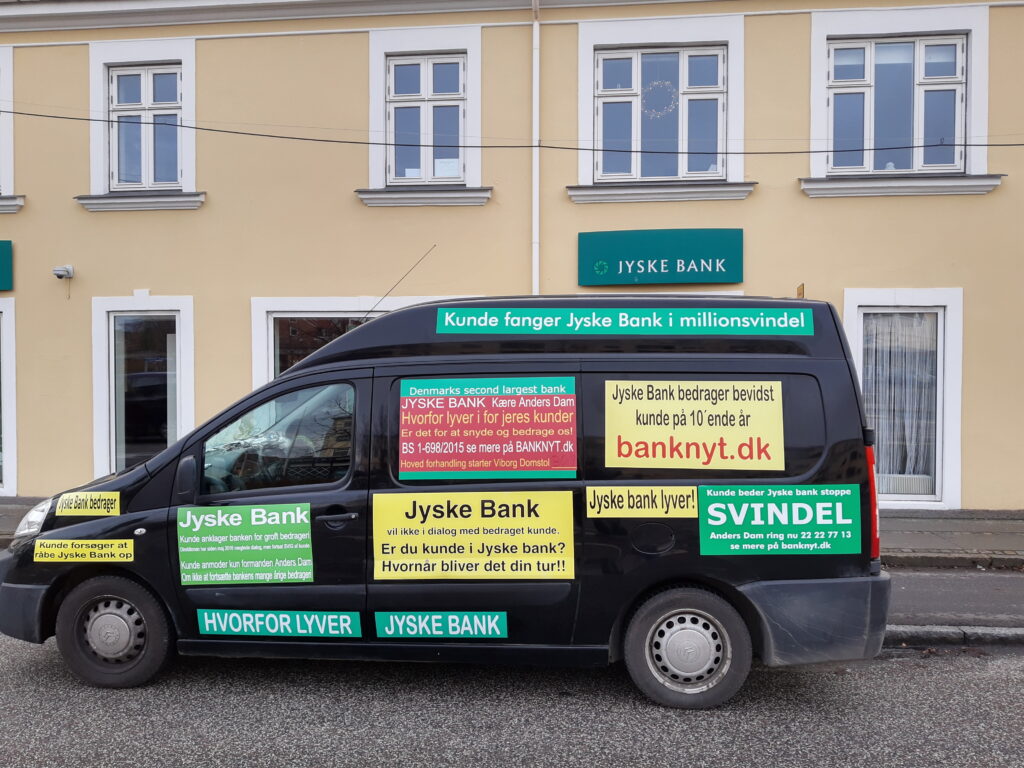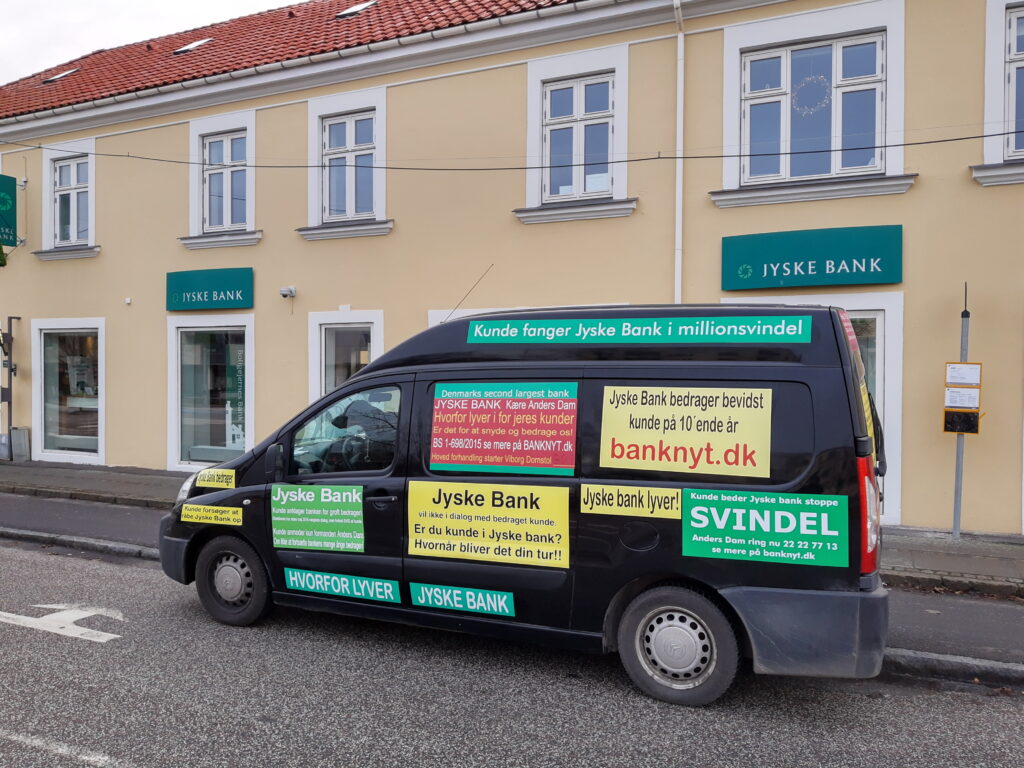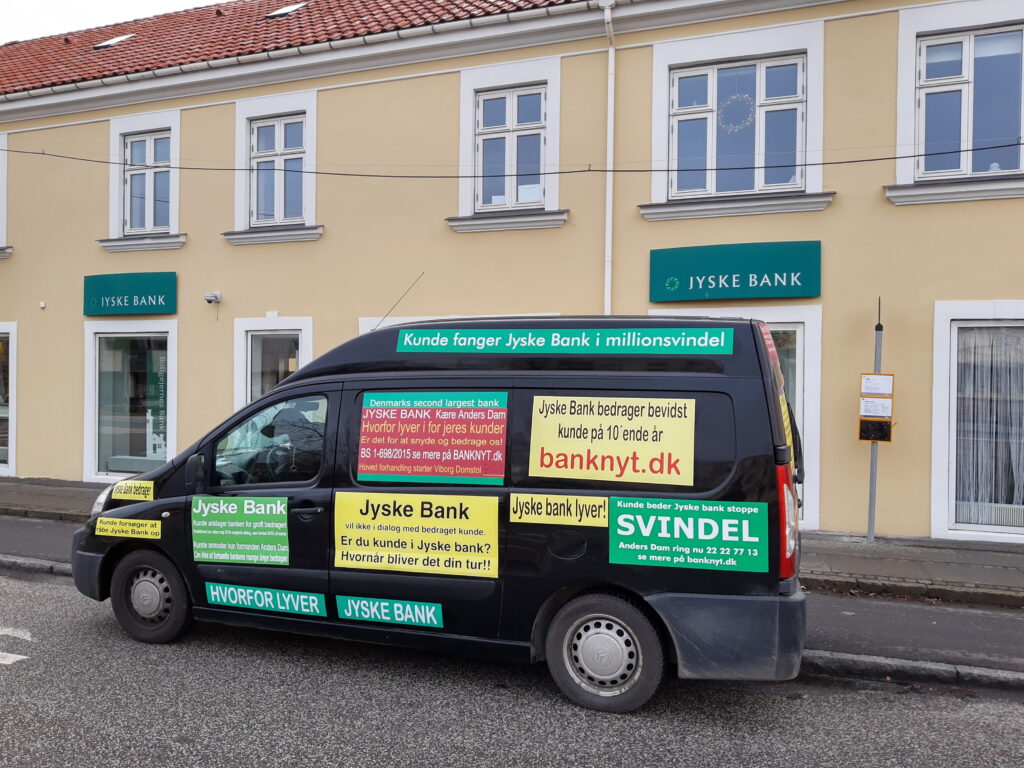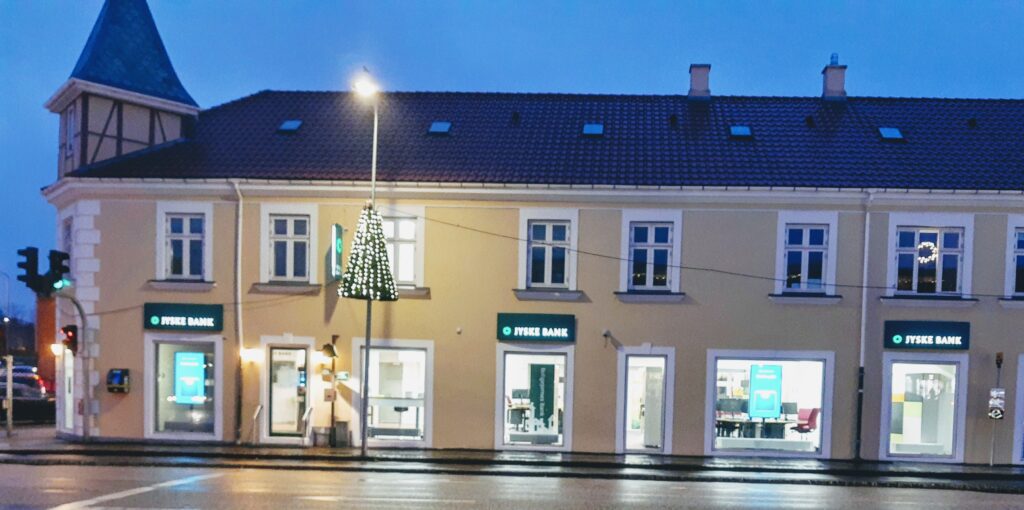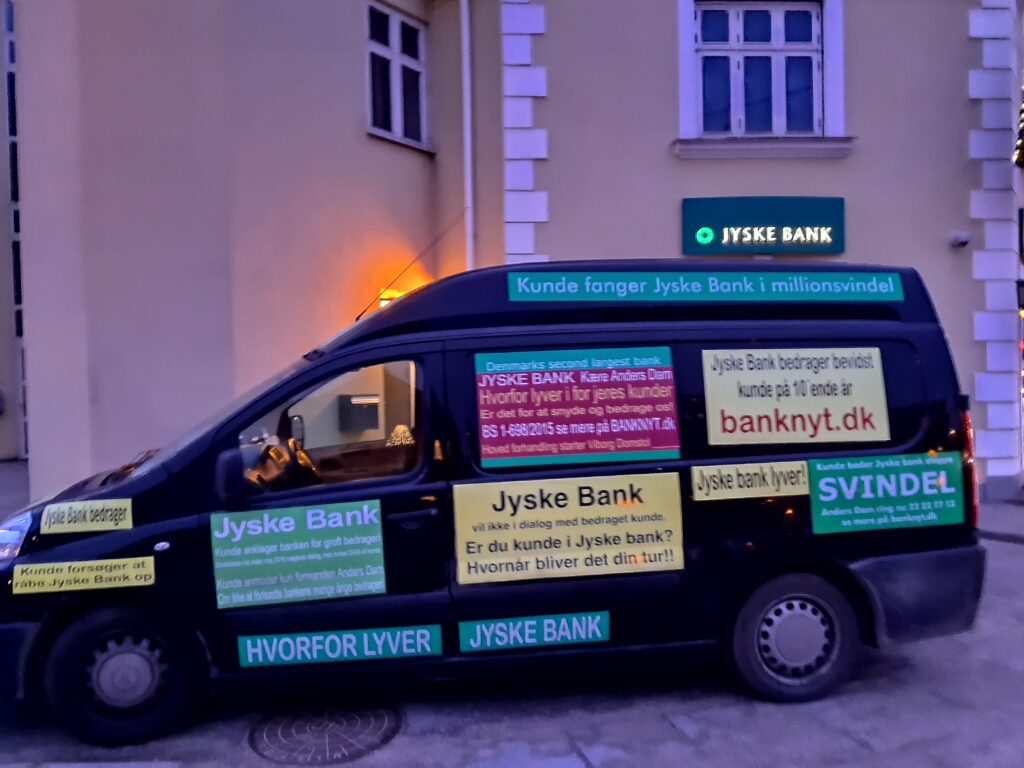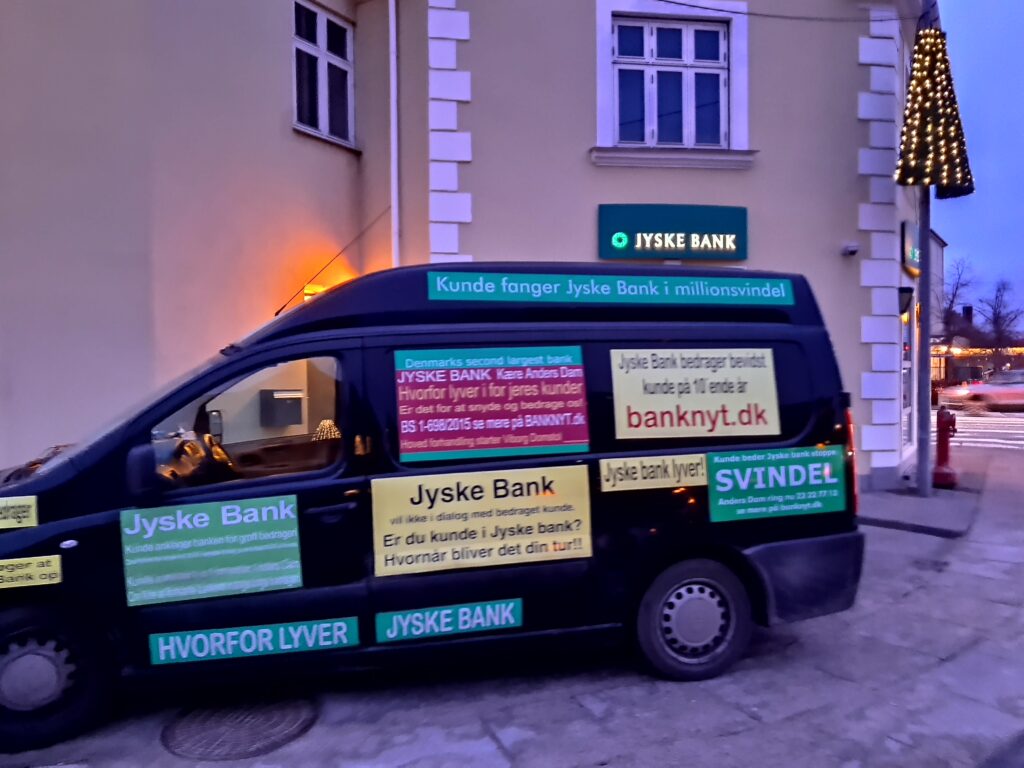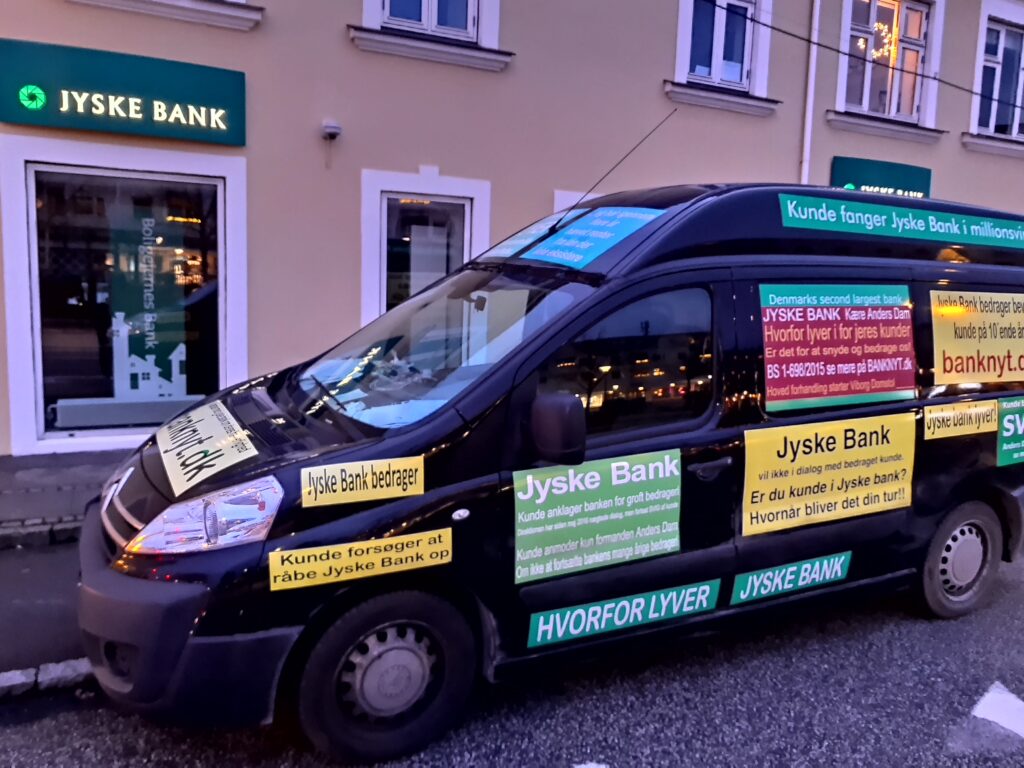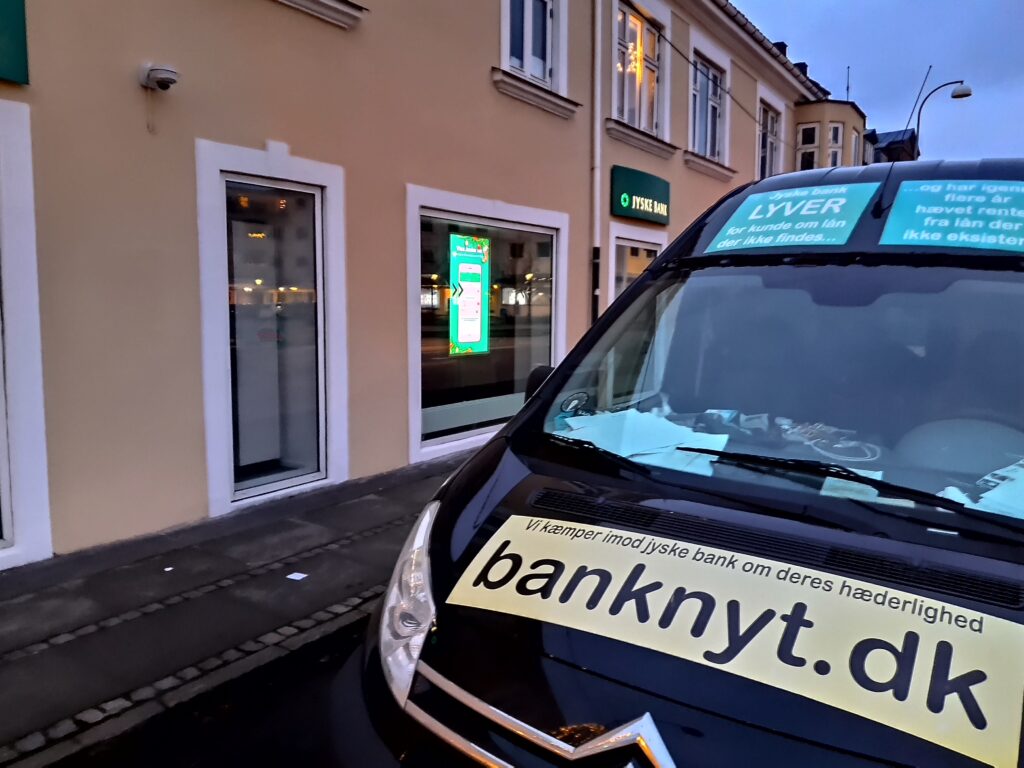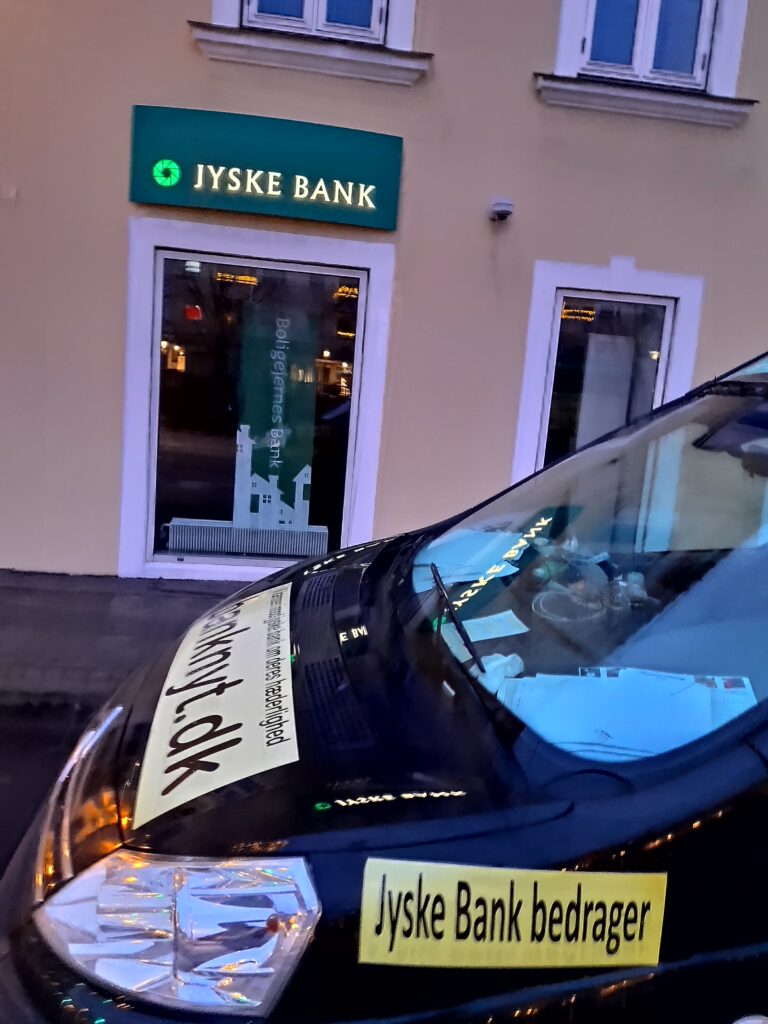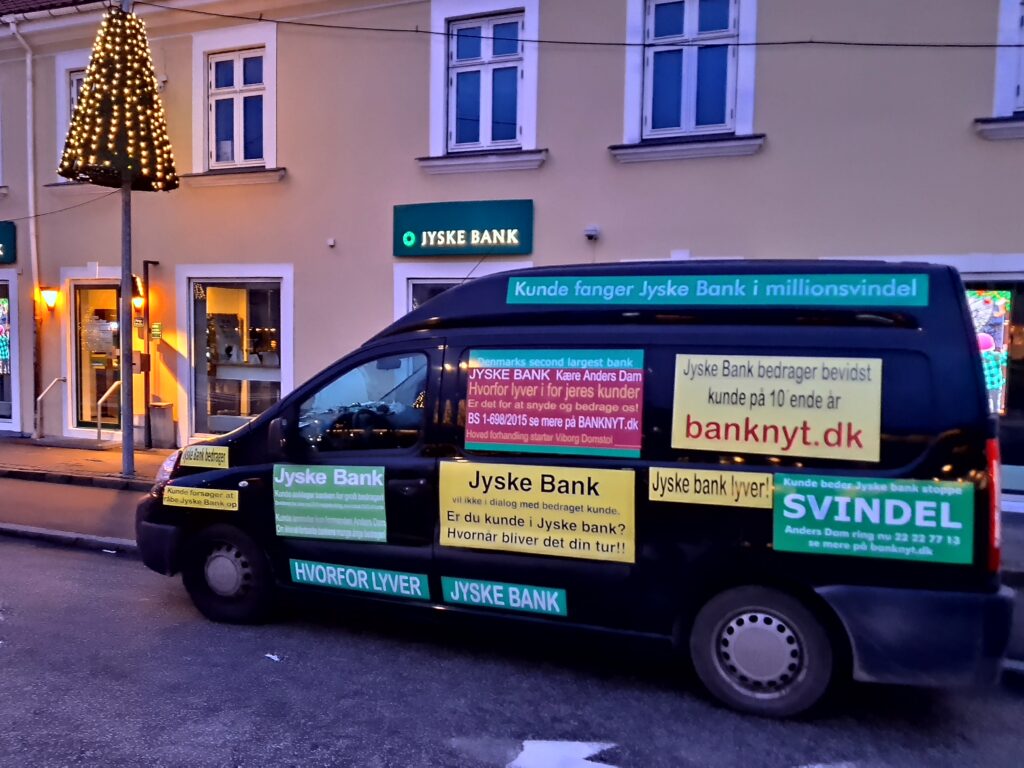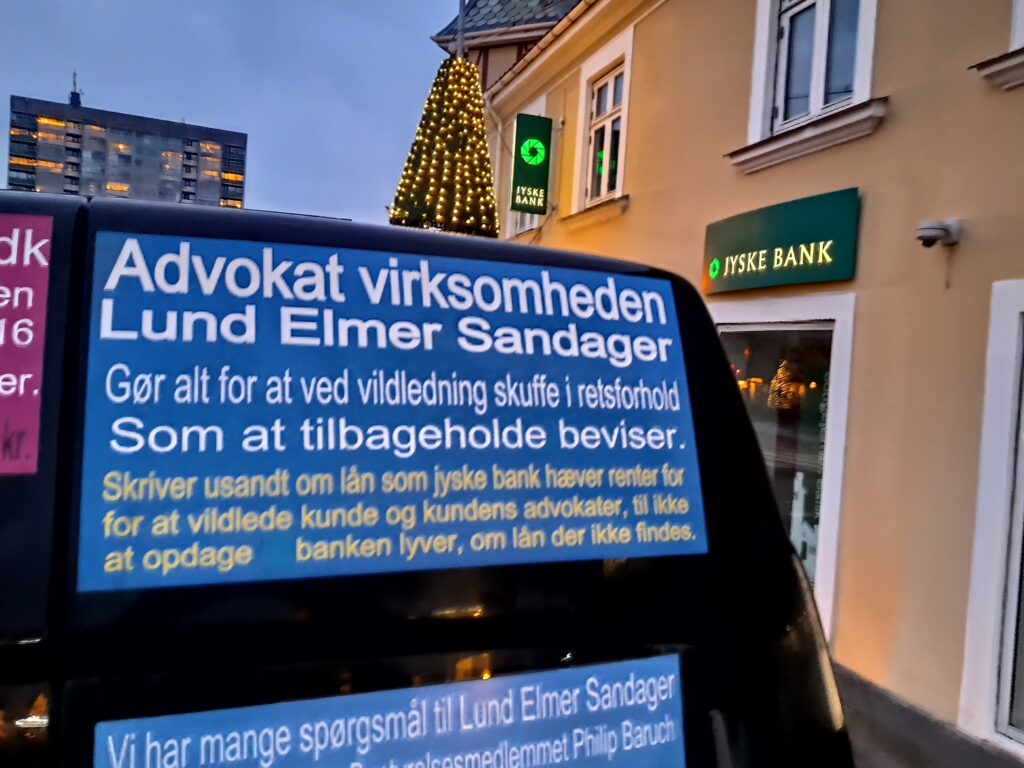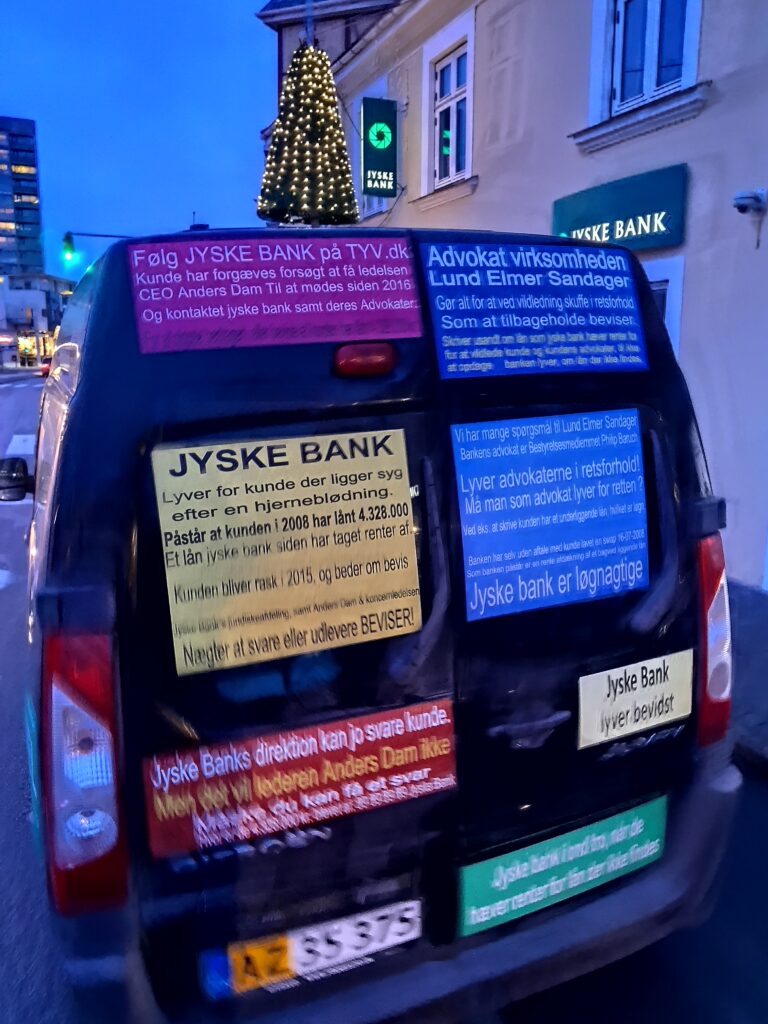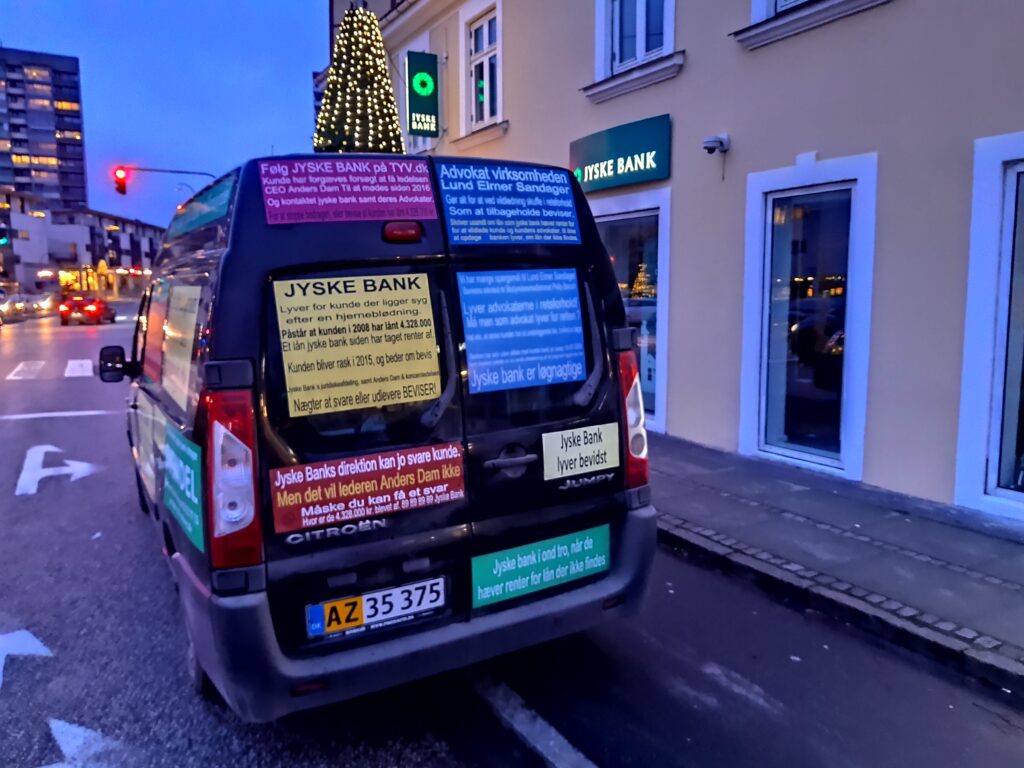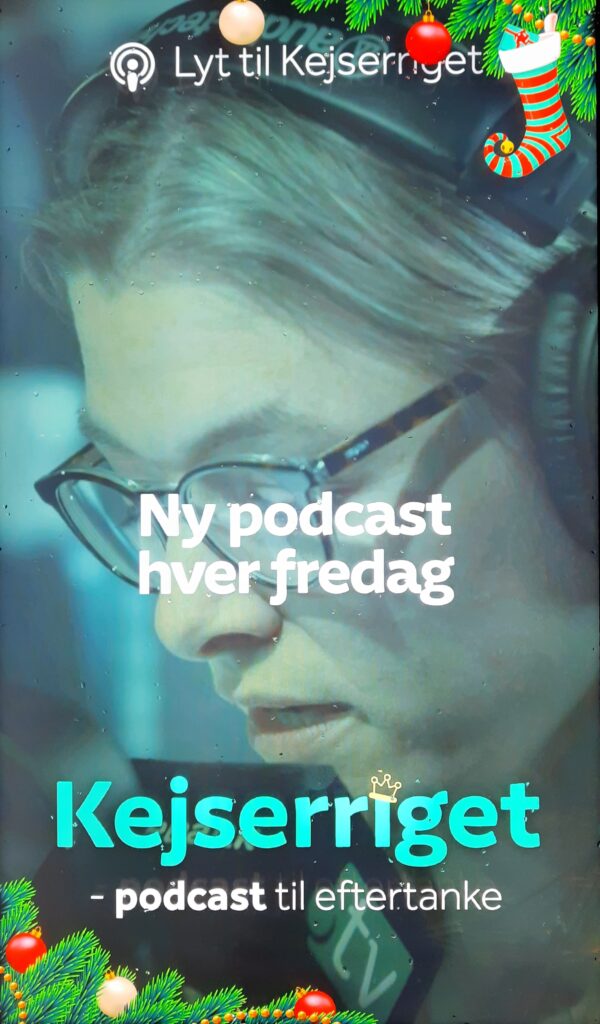 Jyske bank Frederiksberg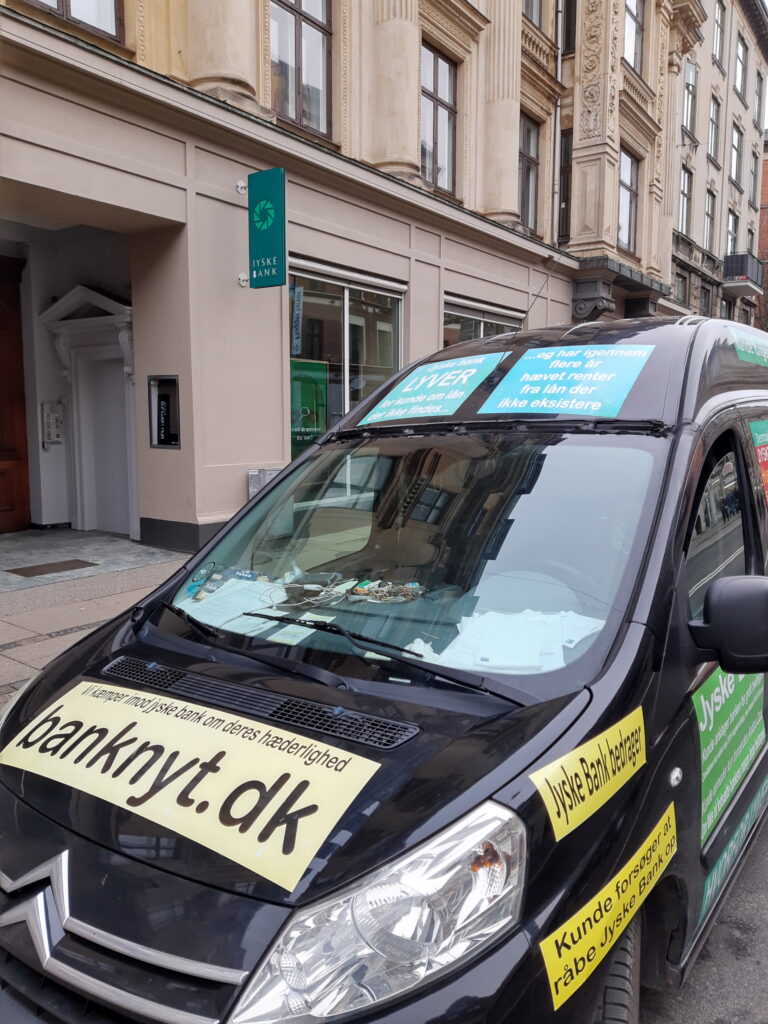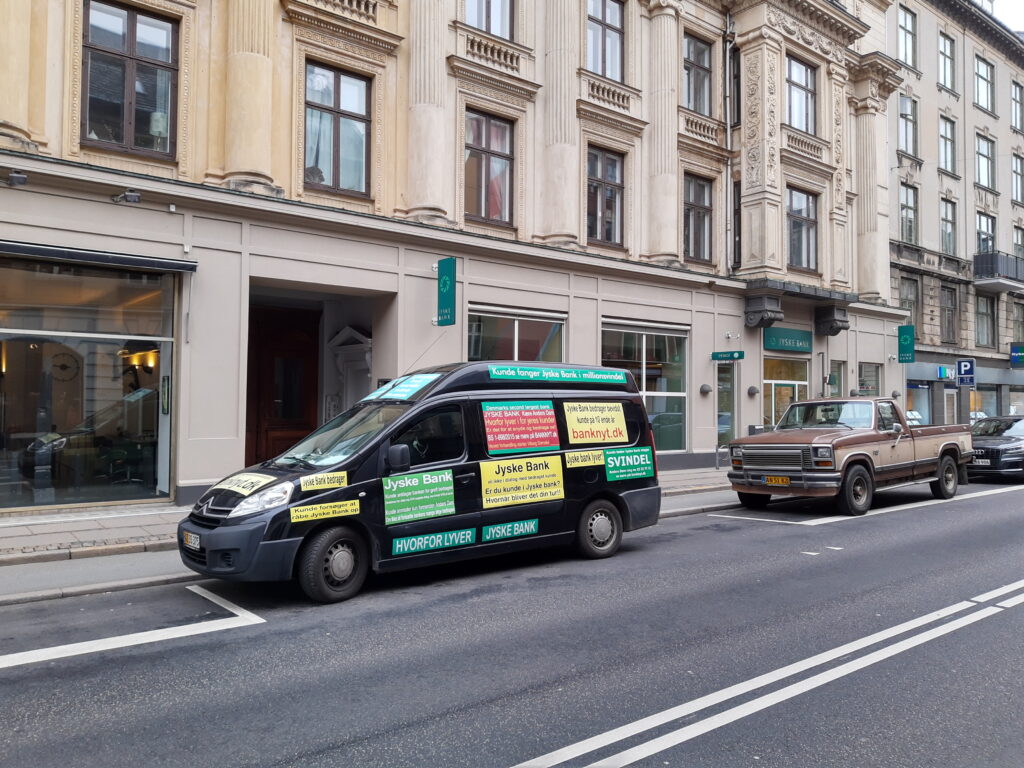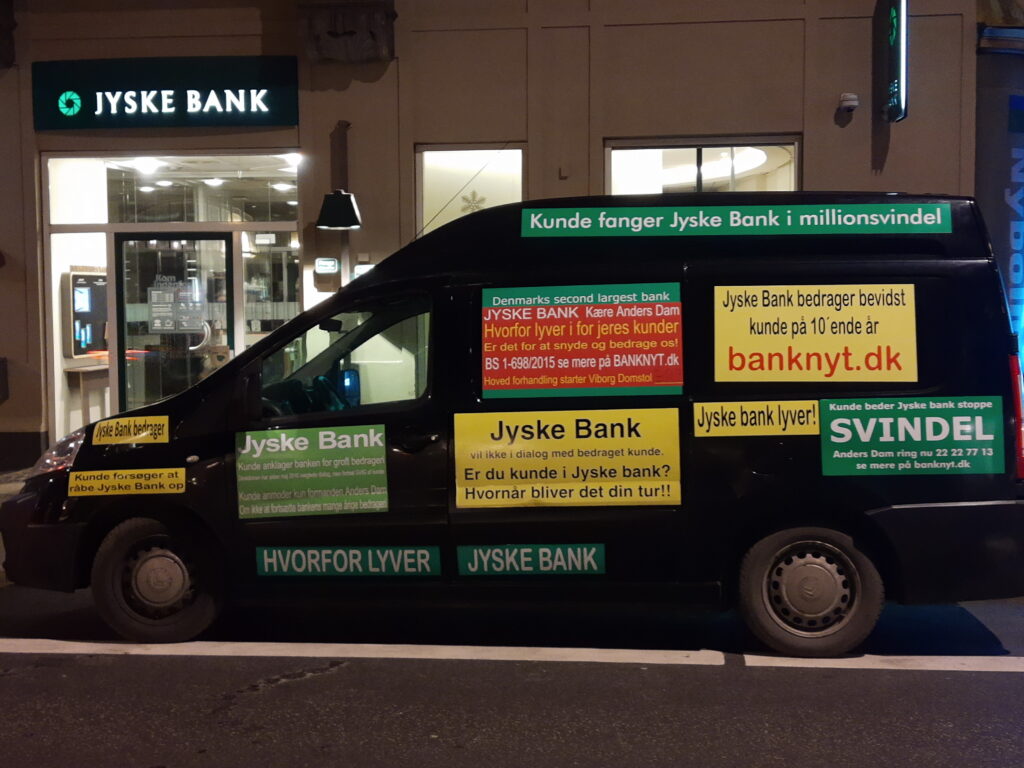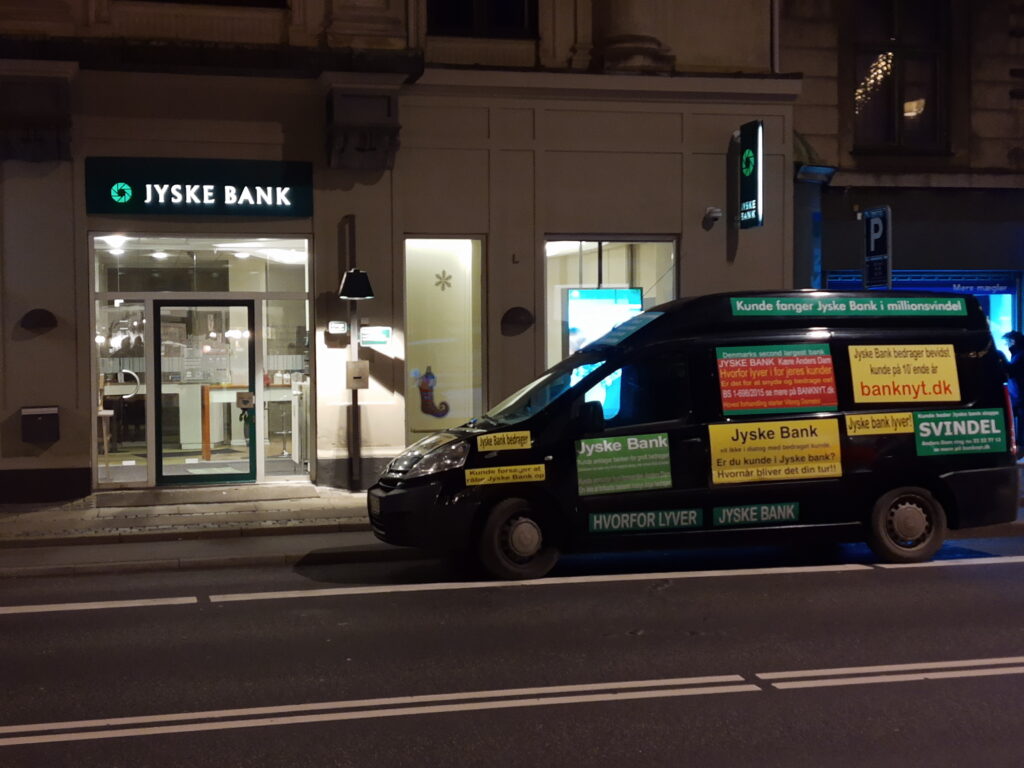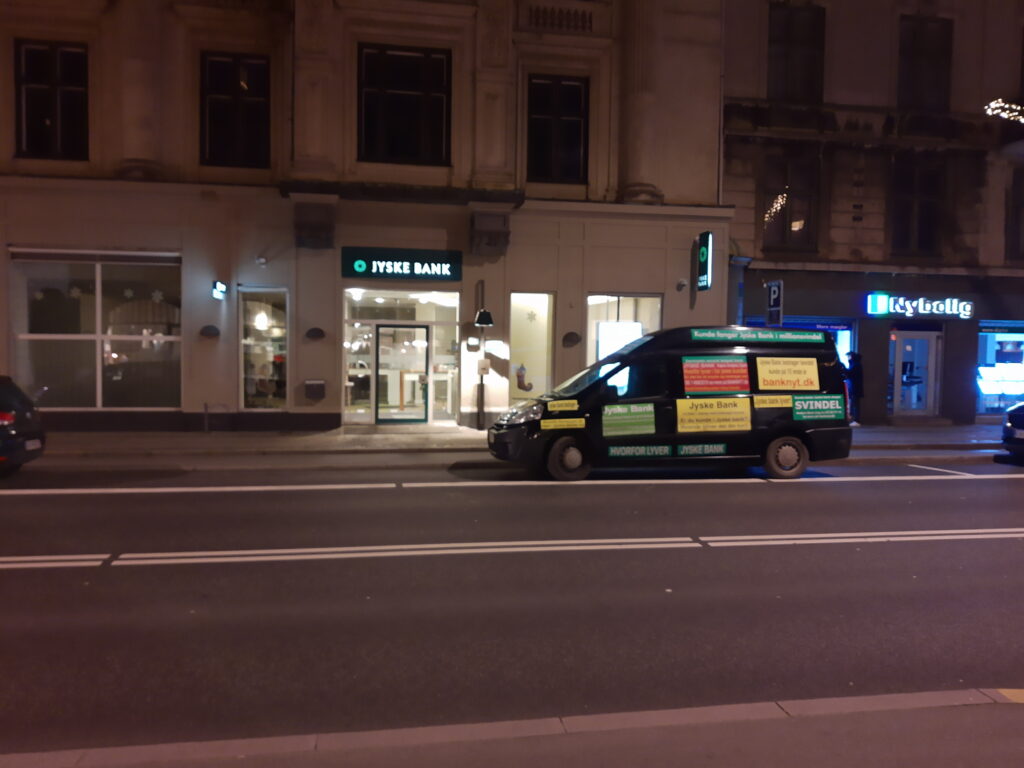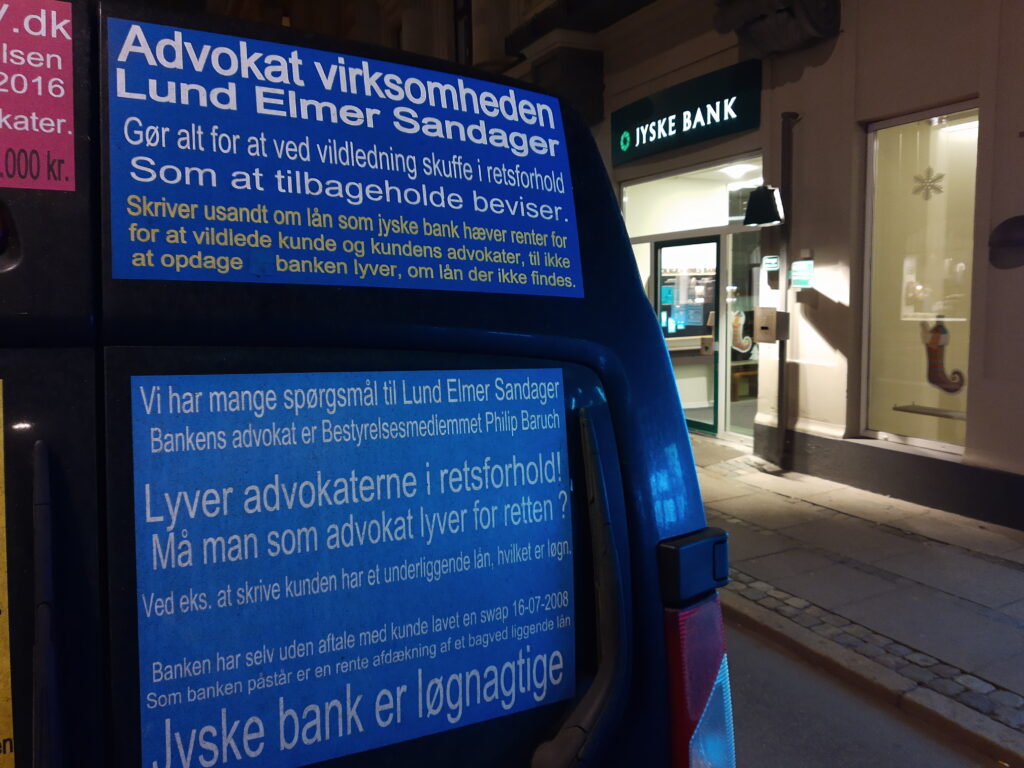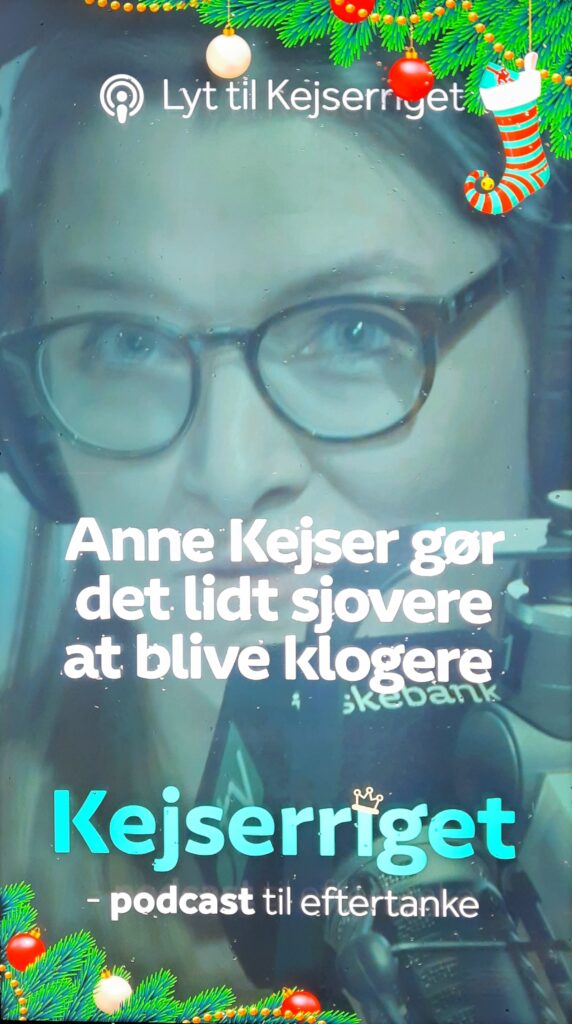 Jyske bank Birkerød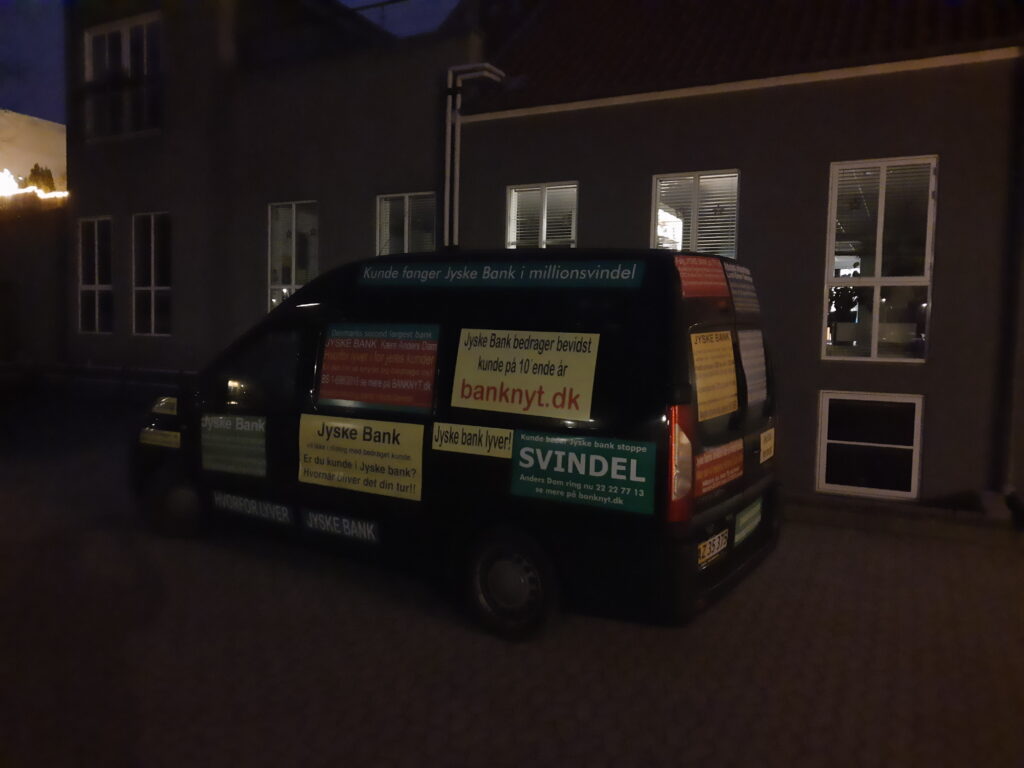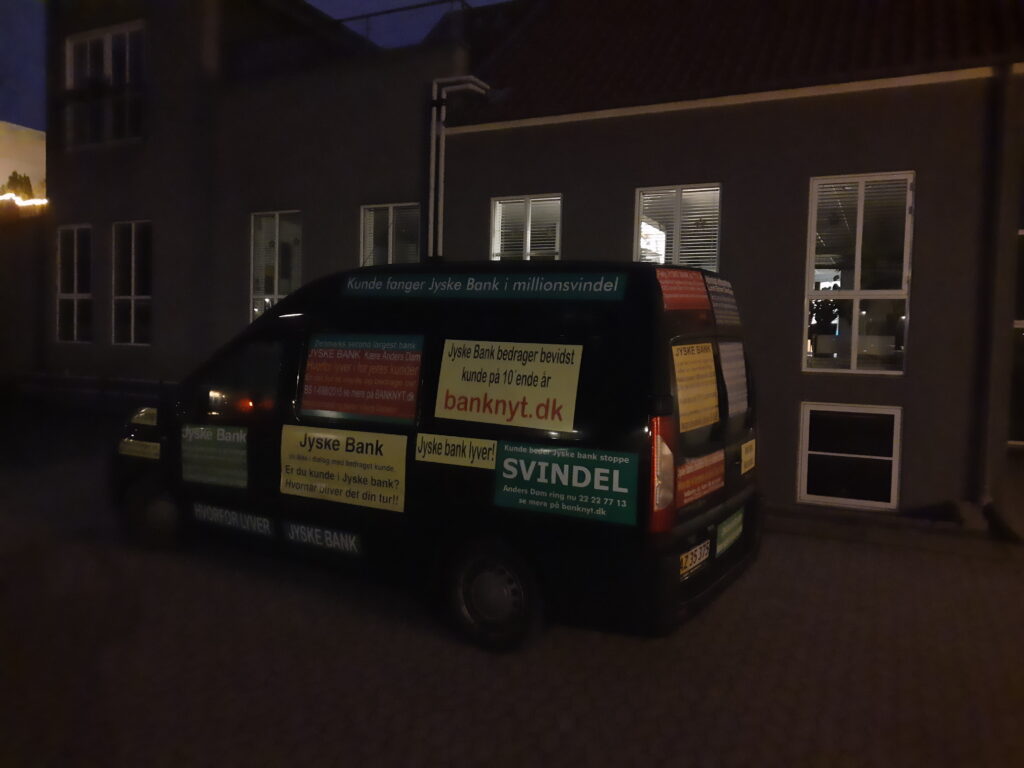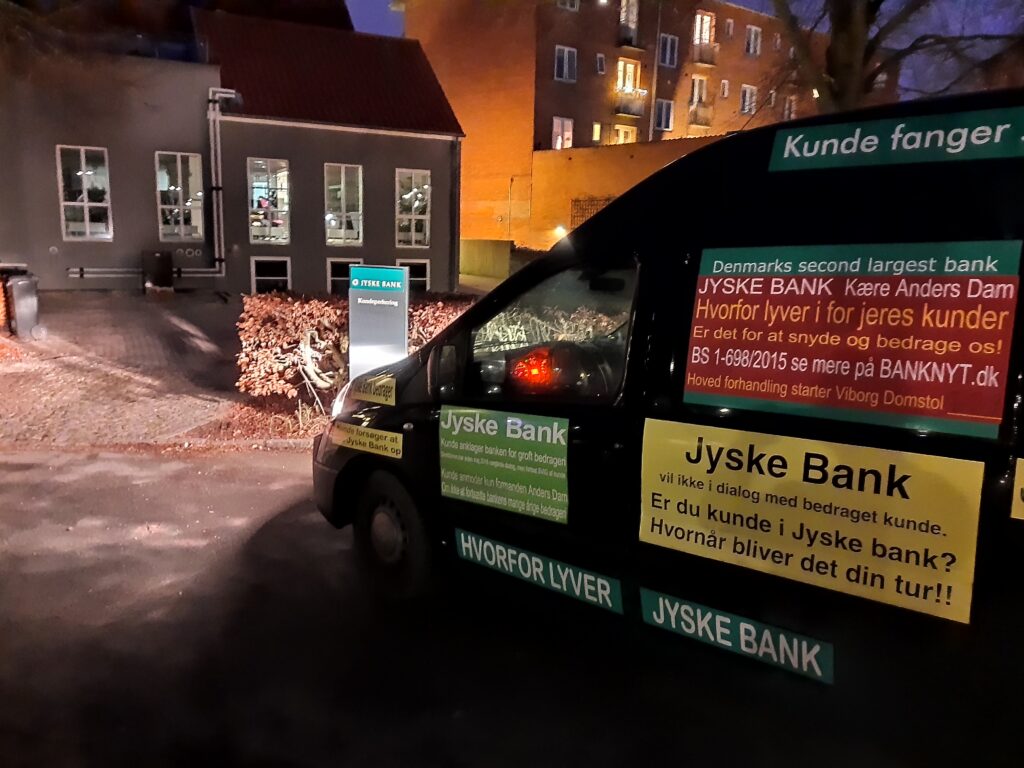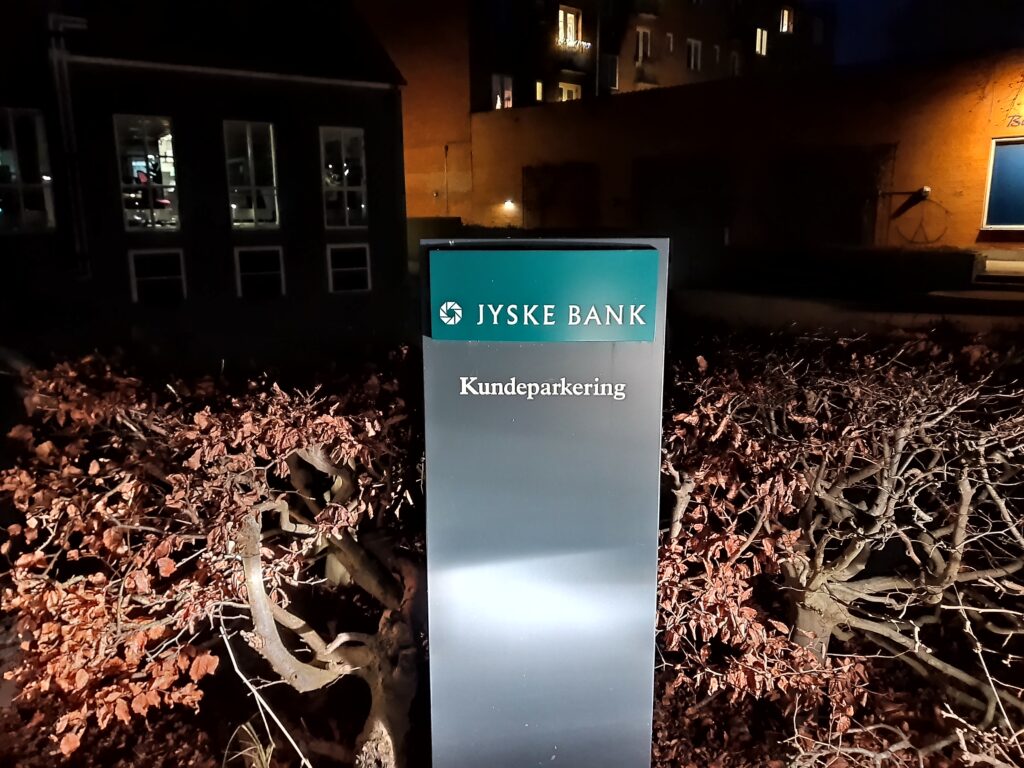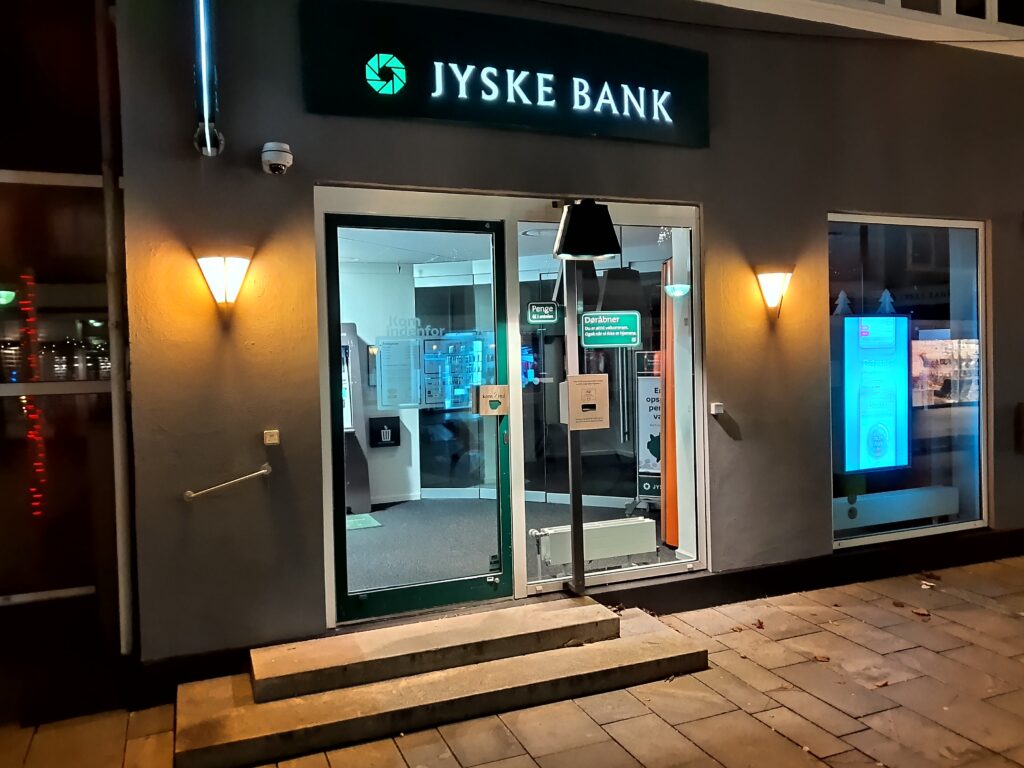 Jyske bank Køge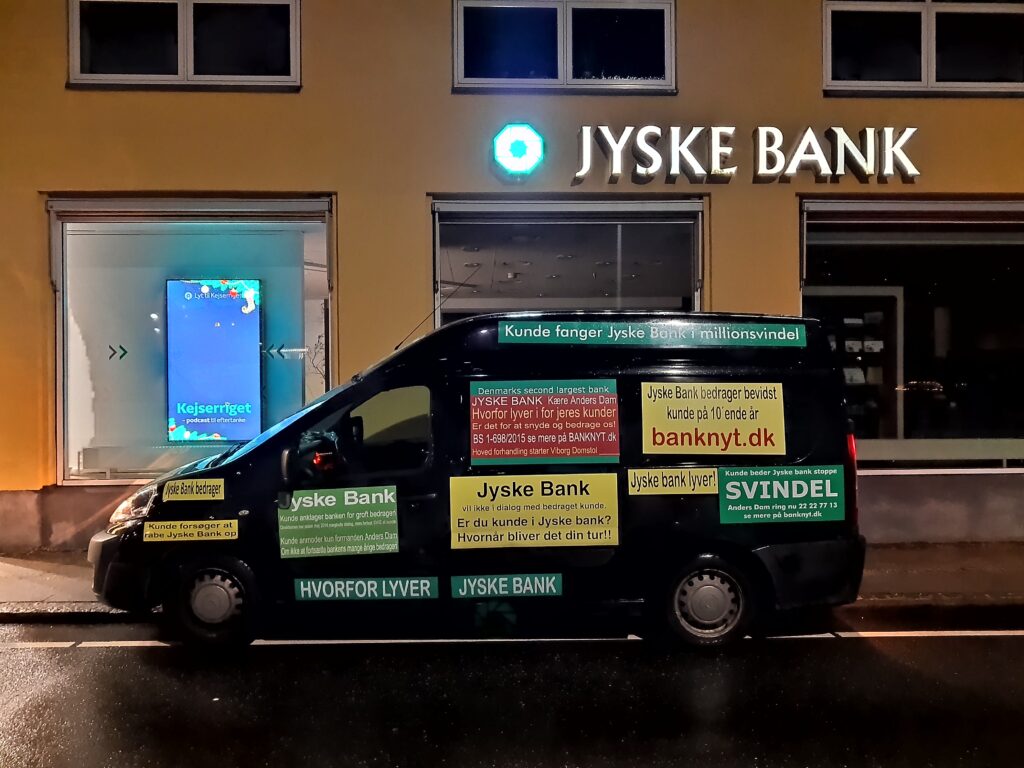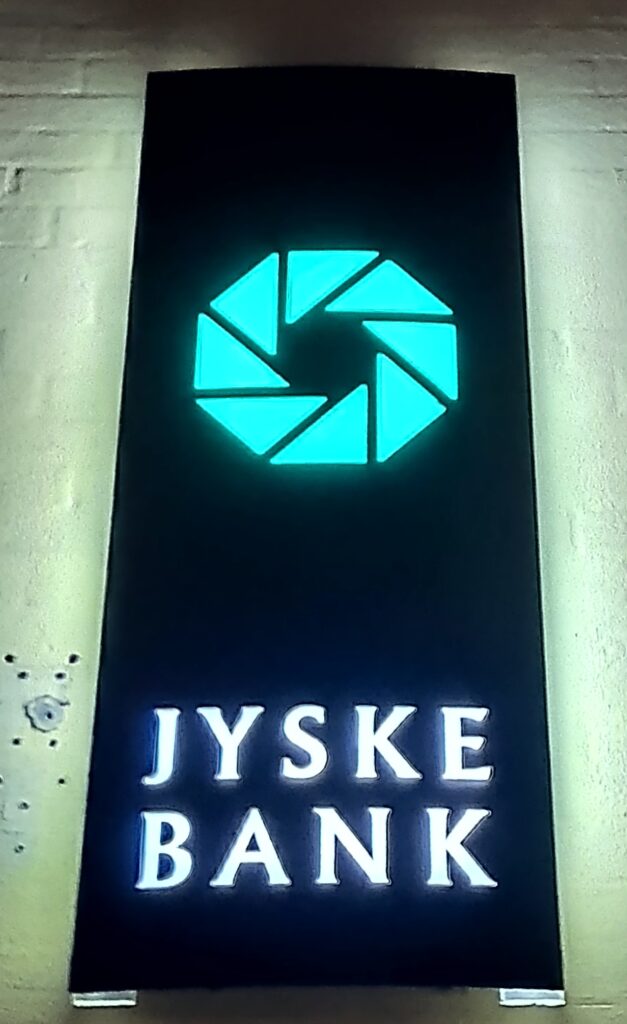 Jyske bank Ordrup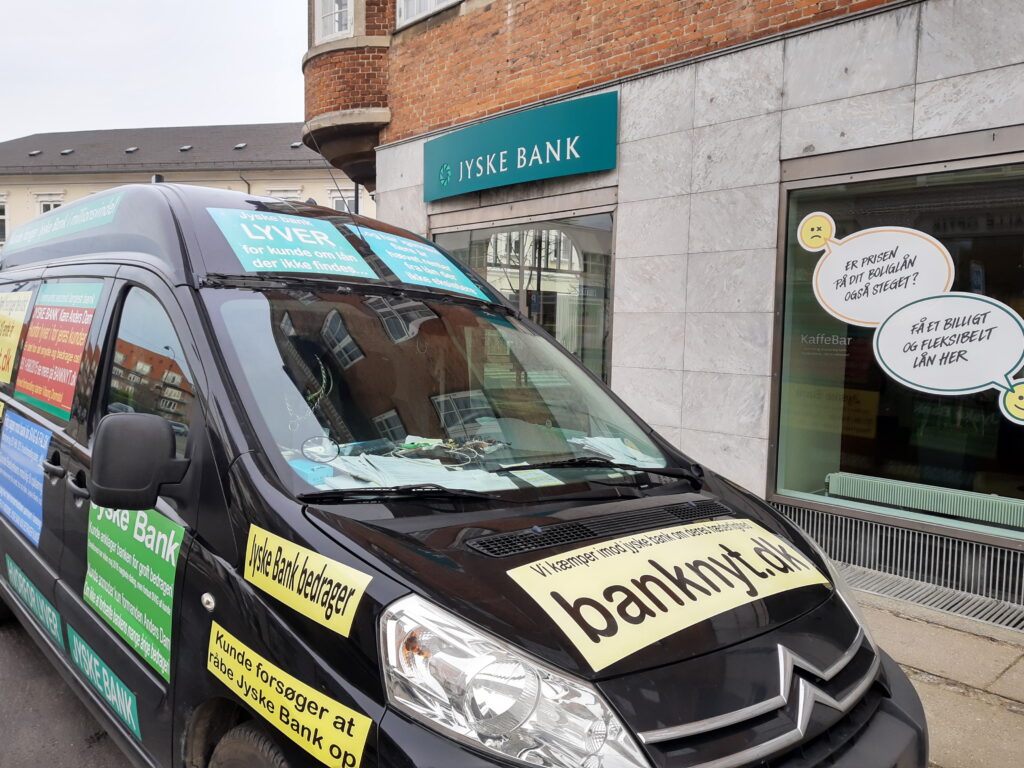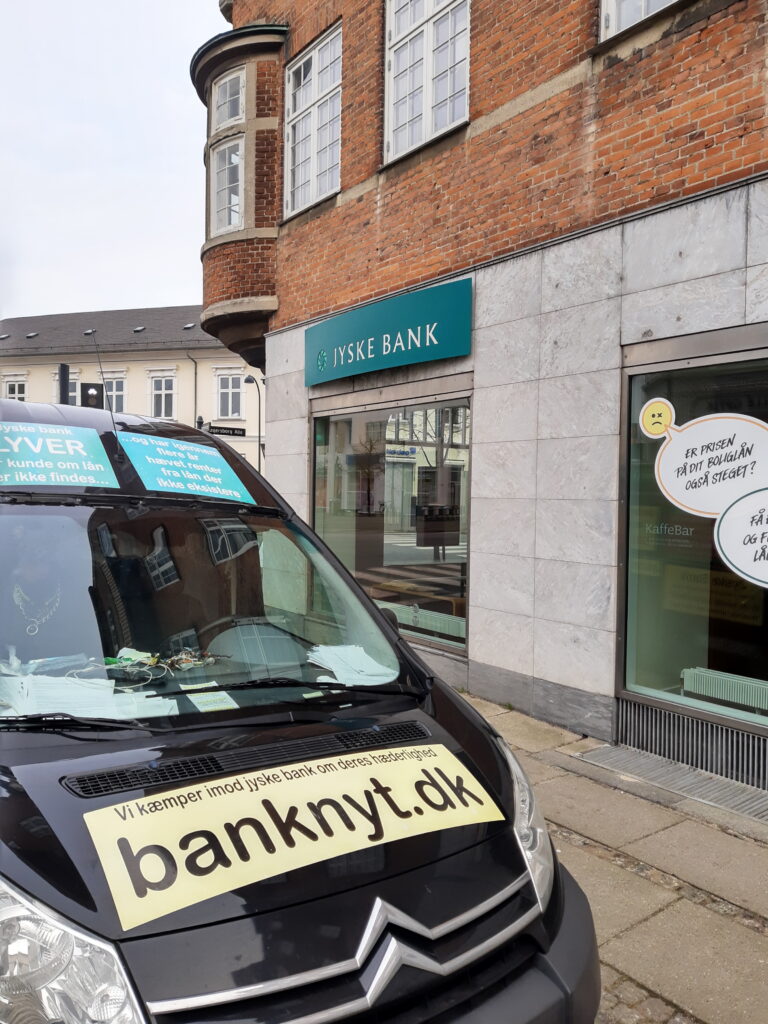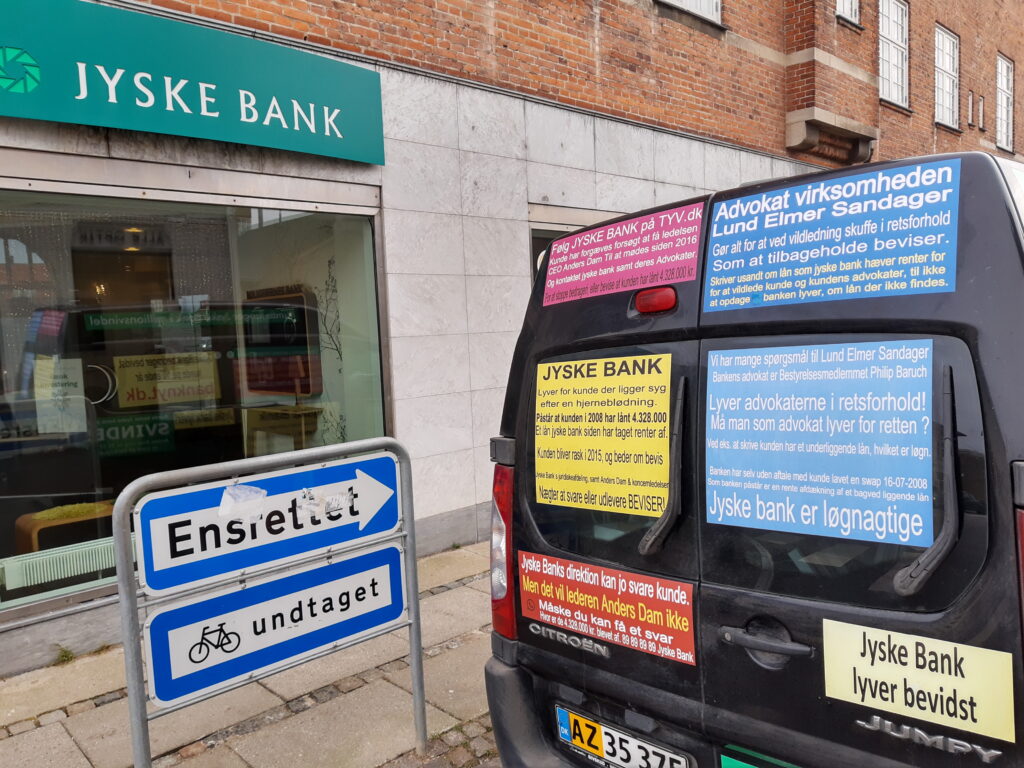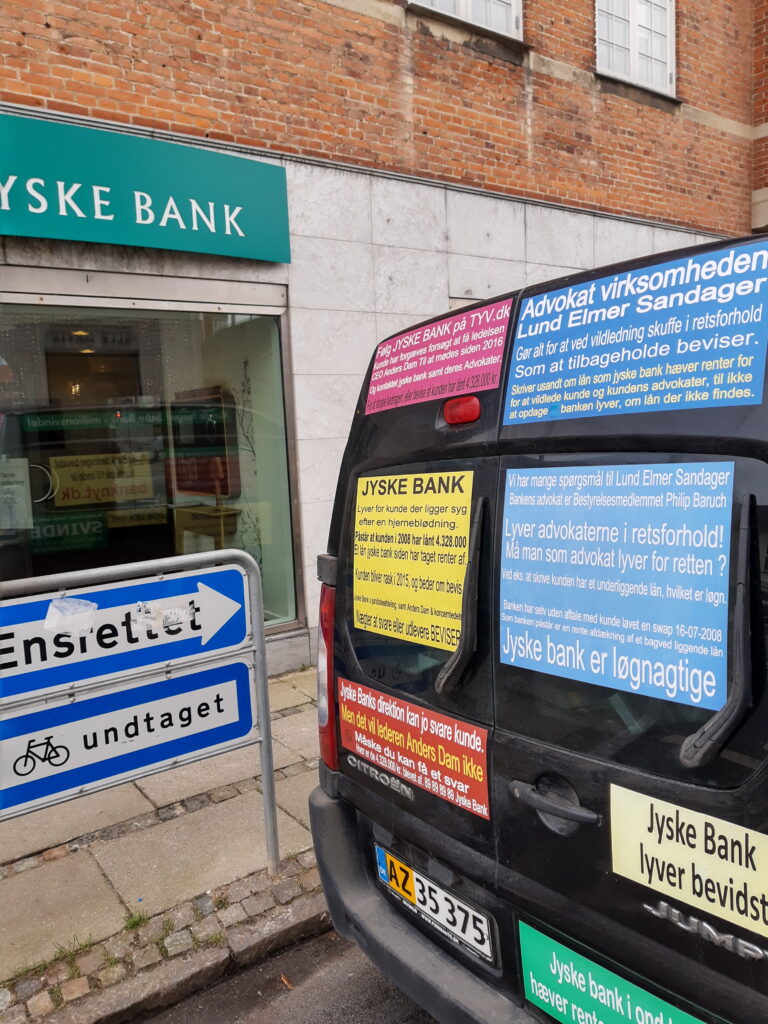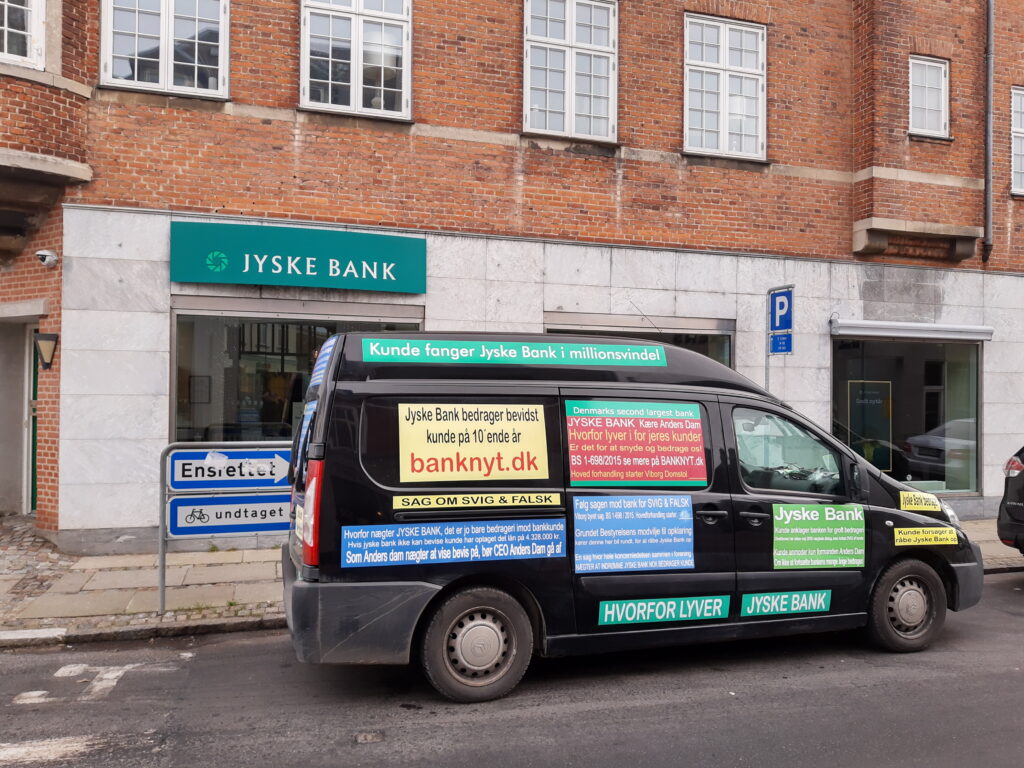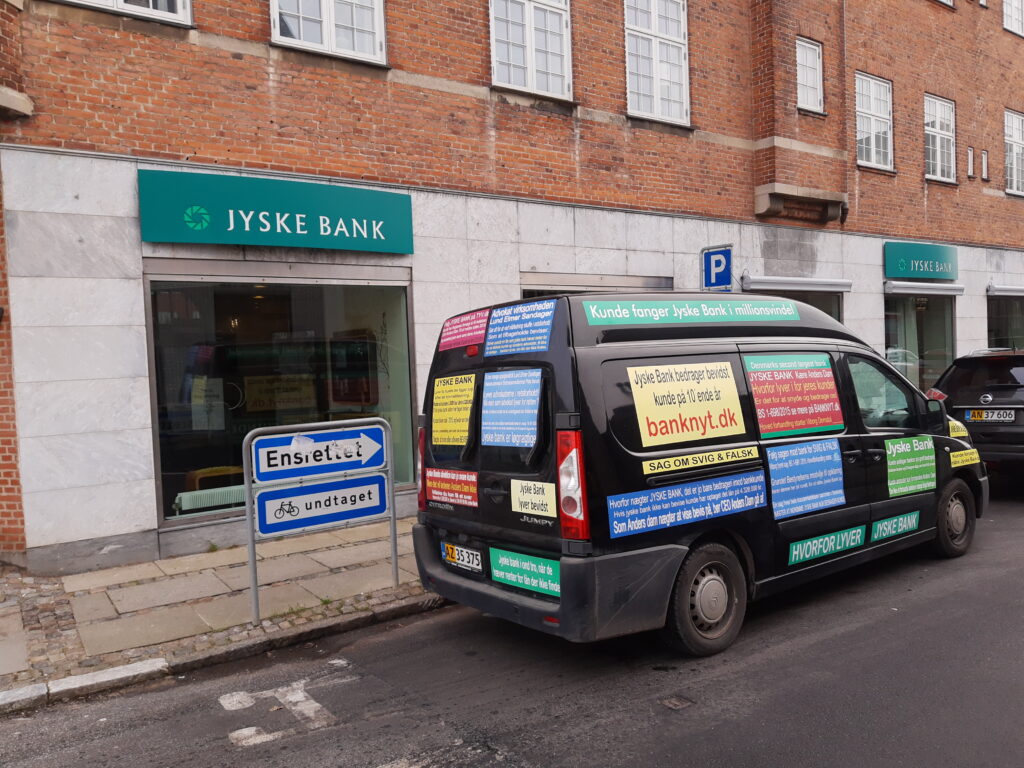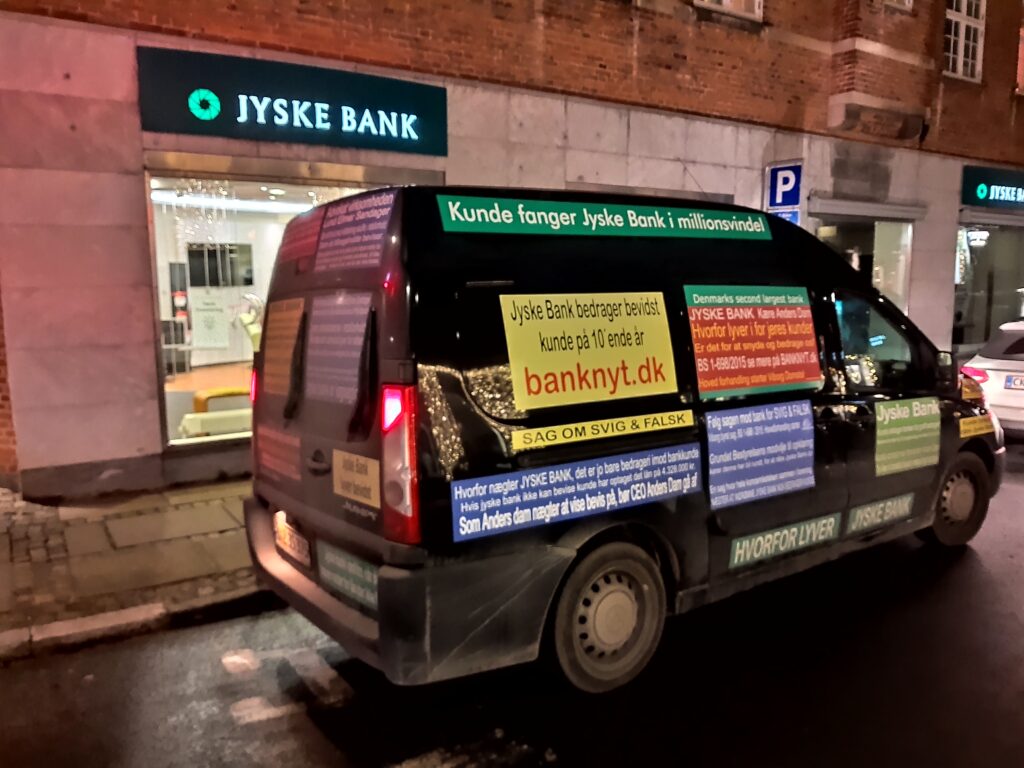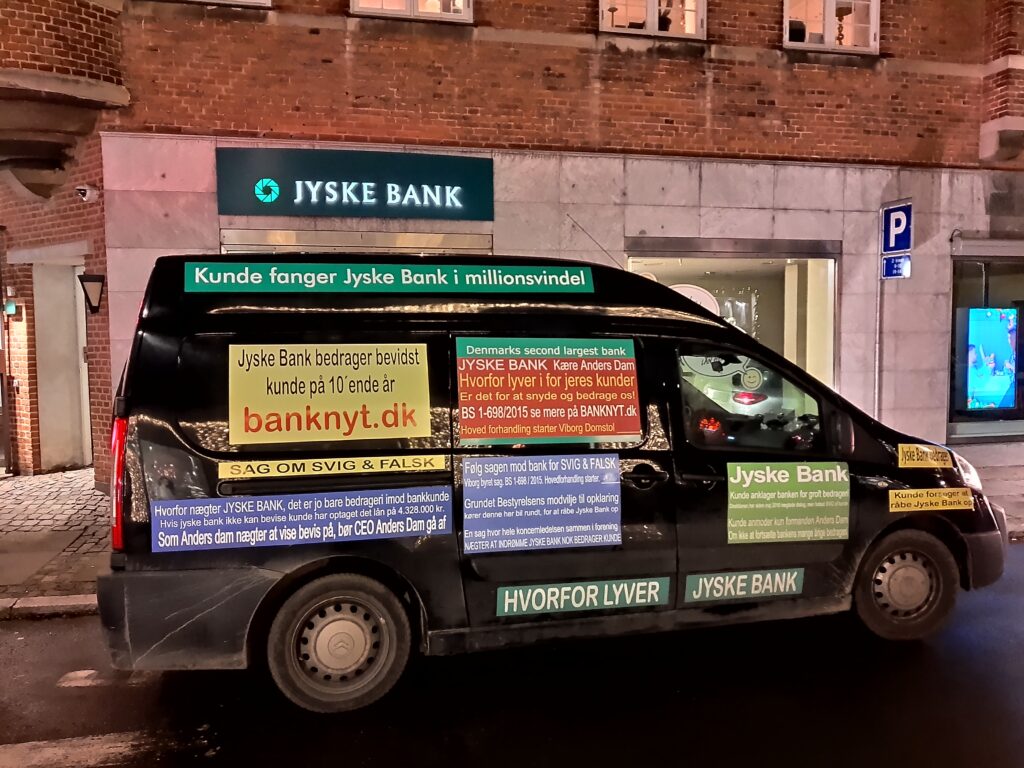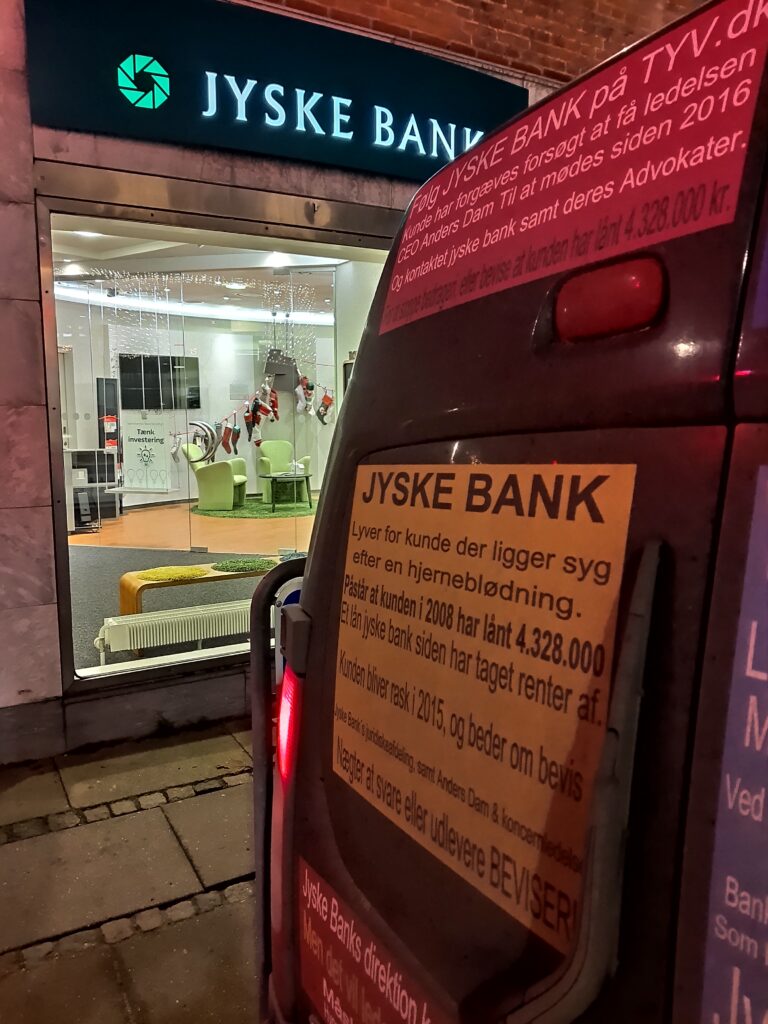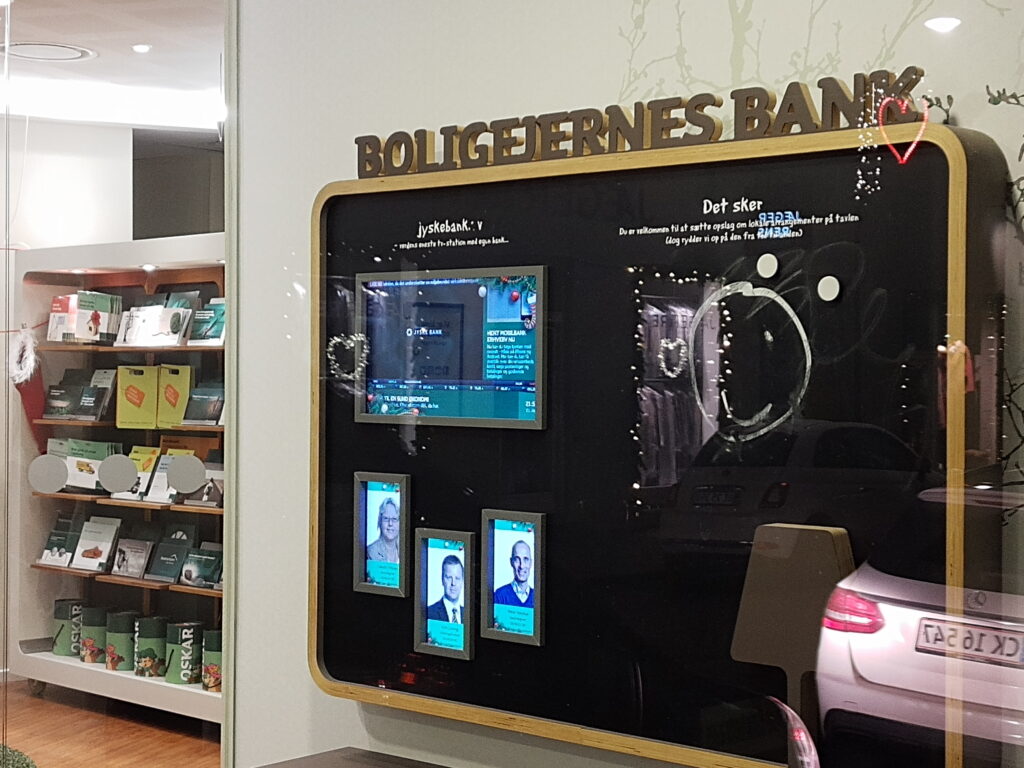 Jyske bank Hellerup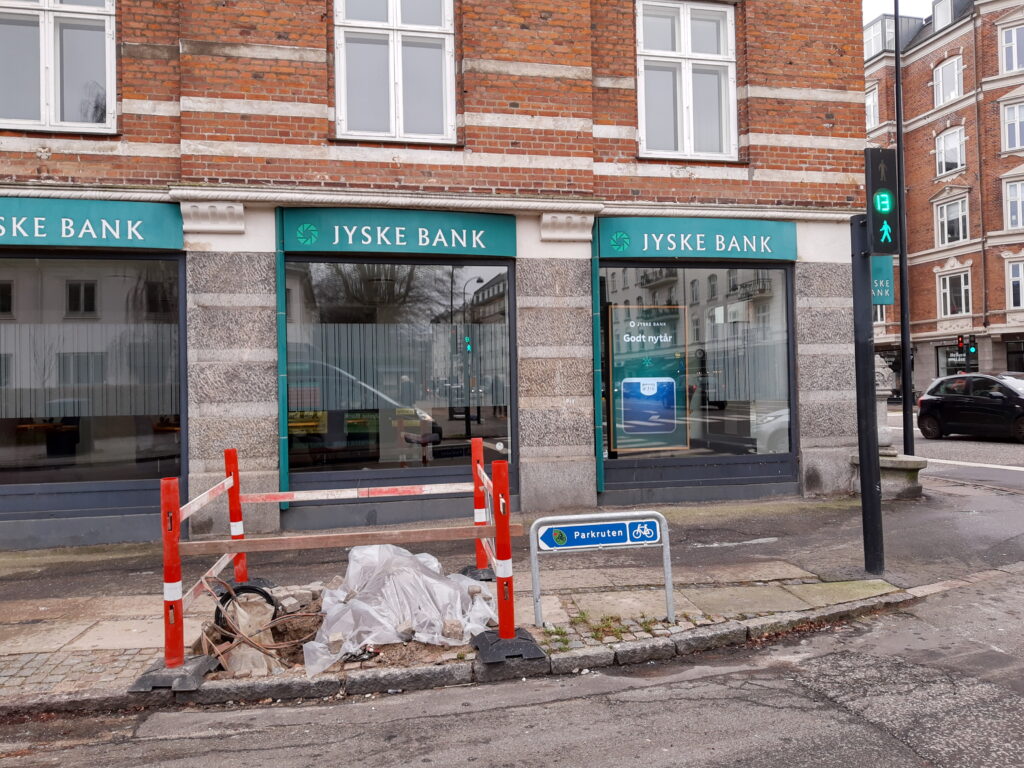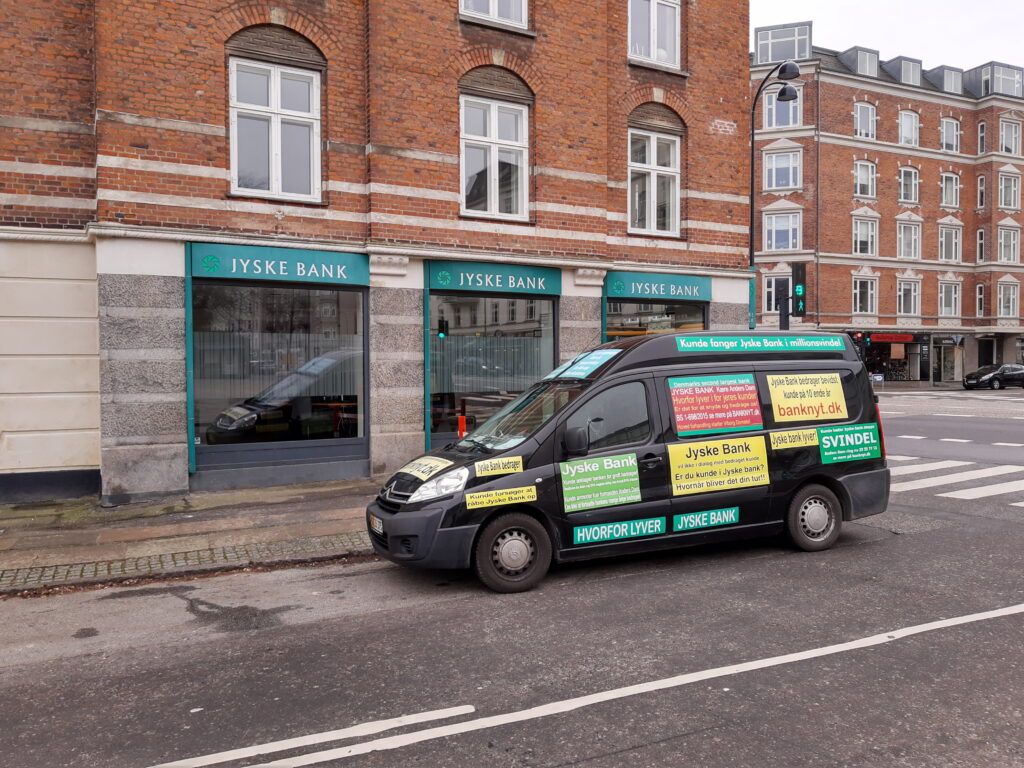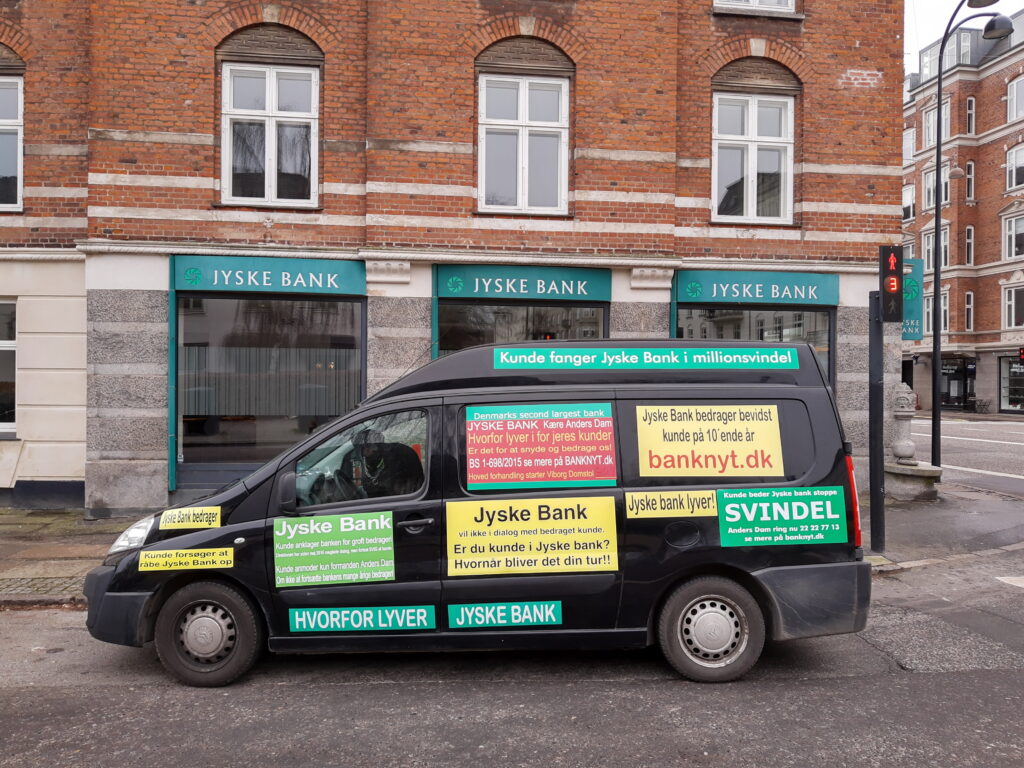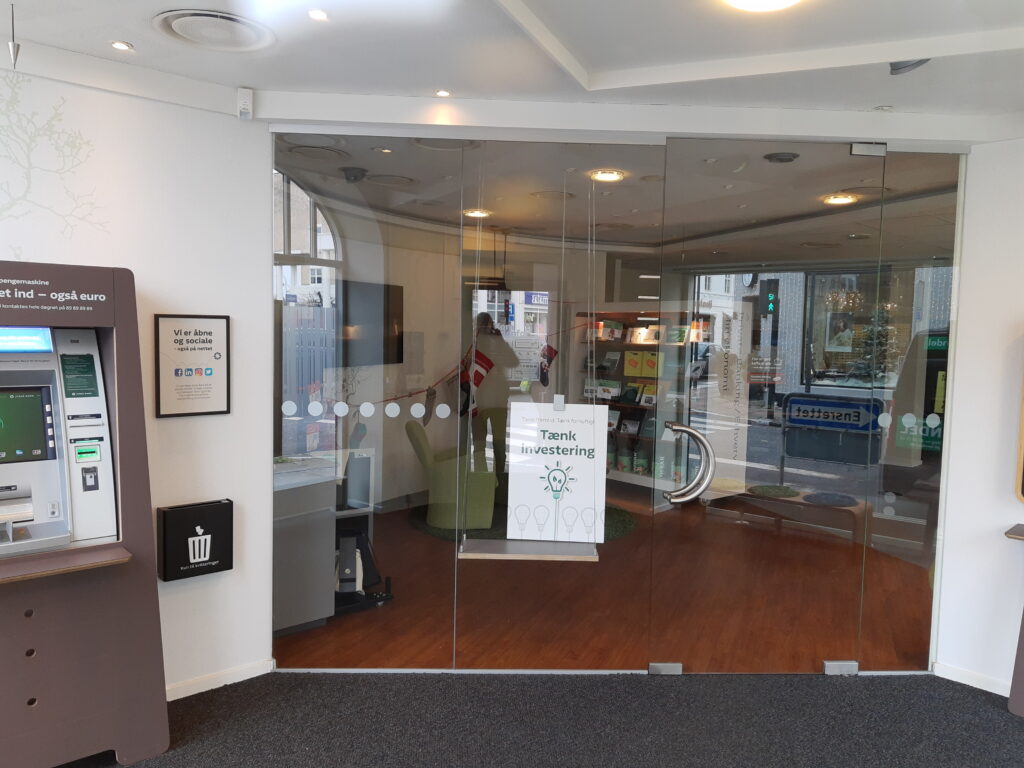 Jyske bank Hellerup Erhvervs afdeling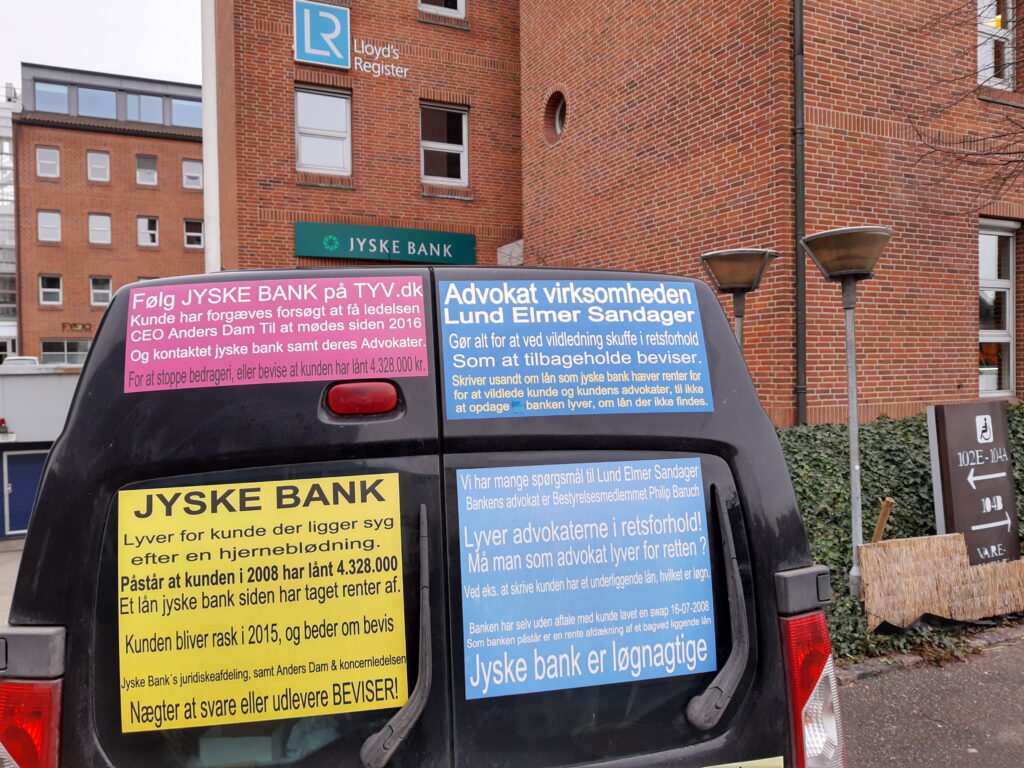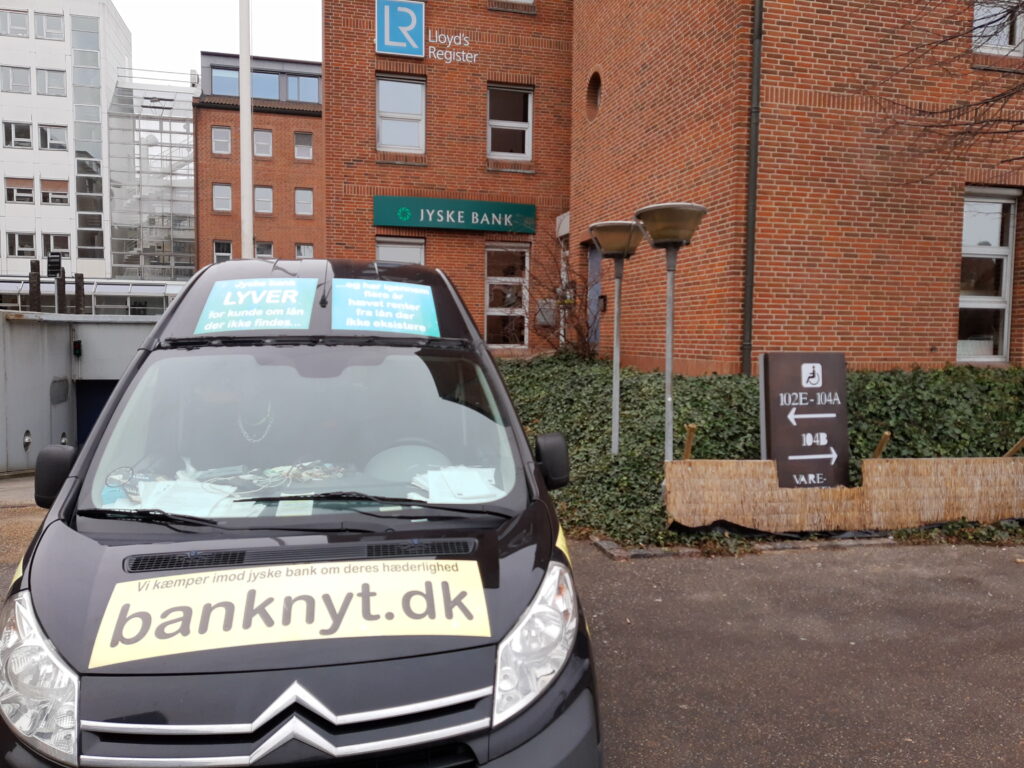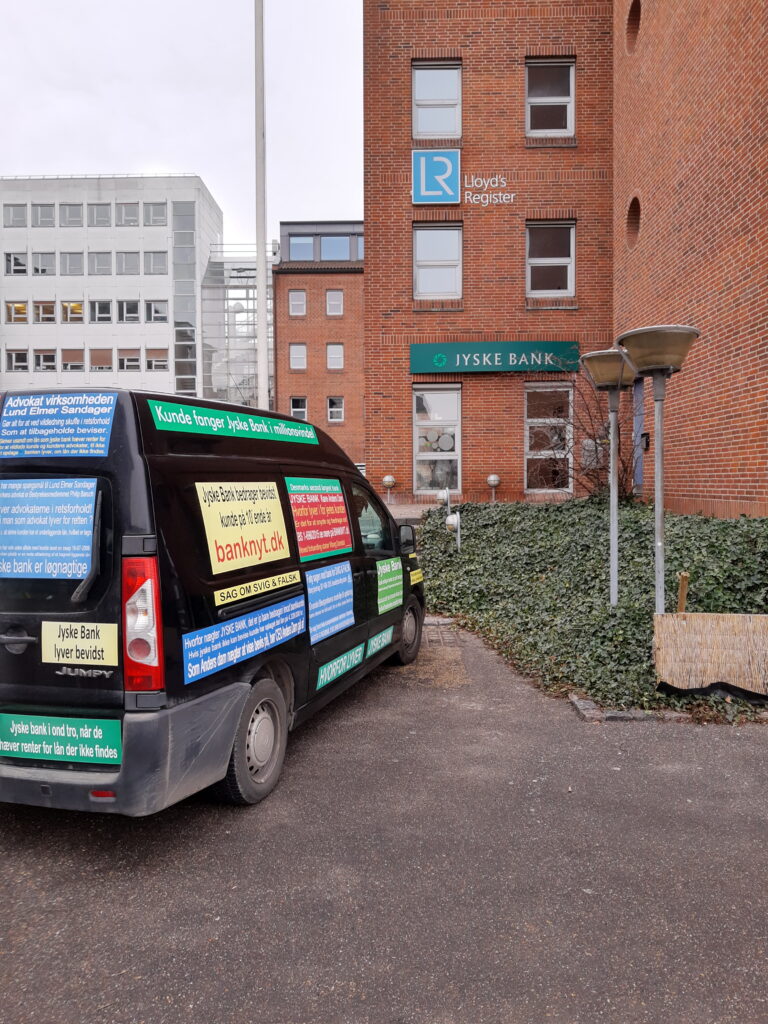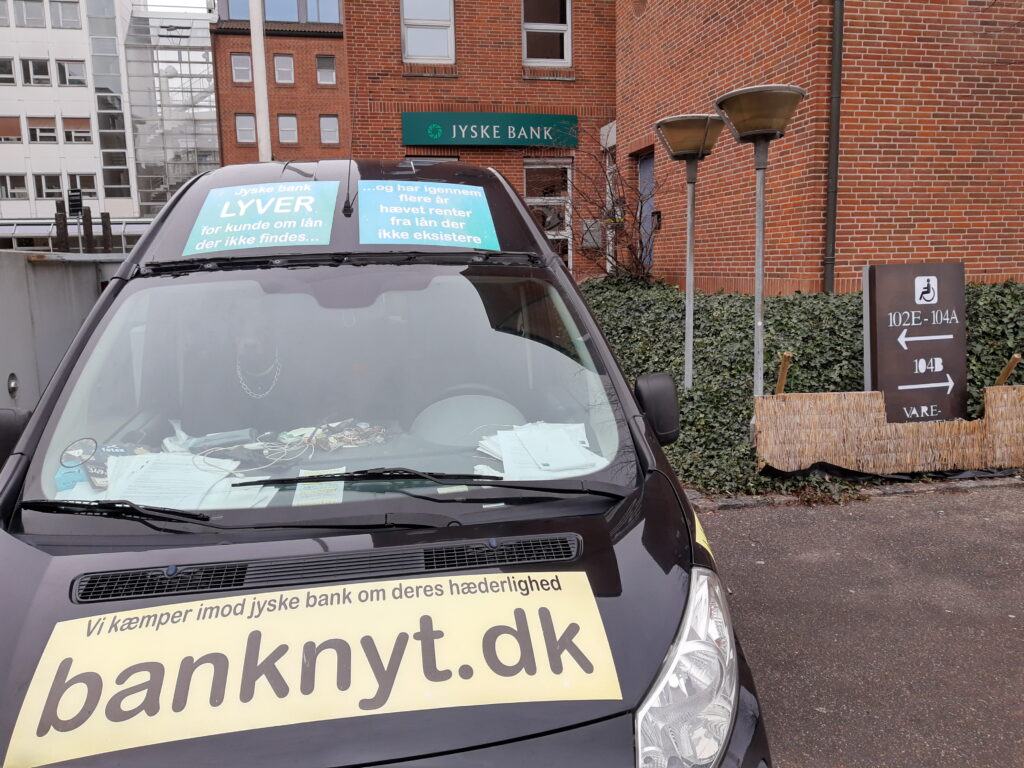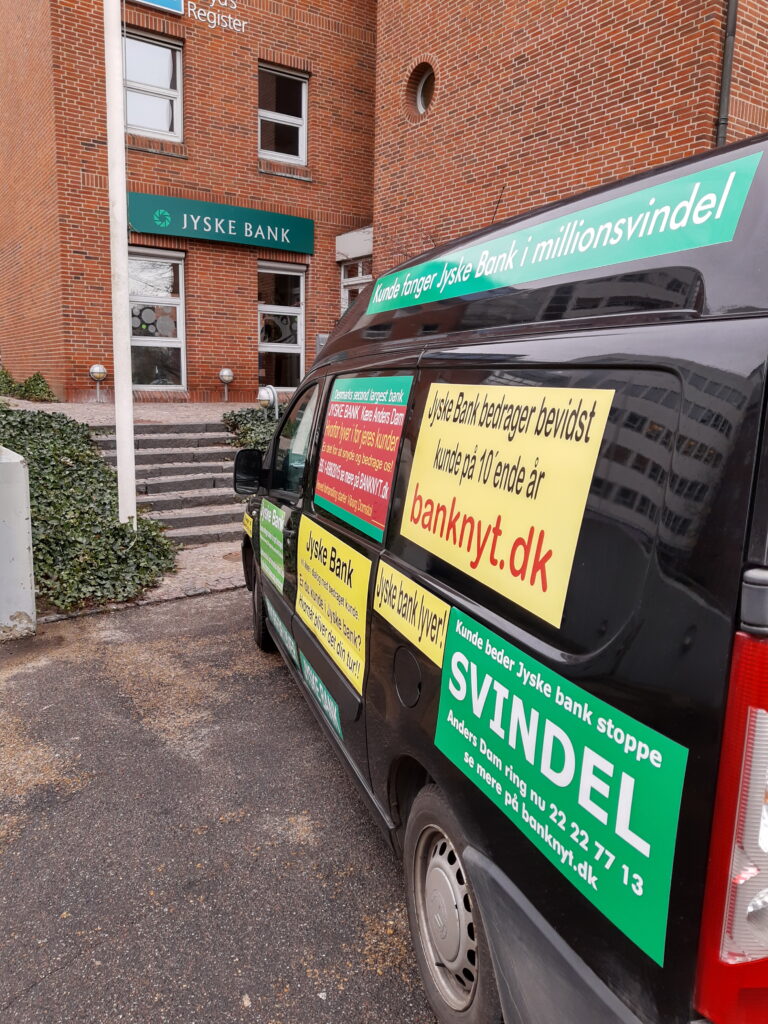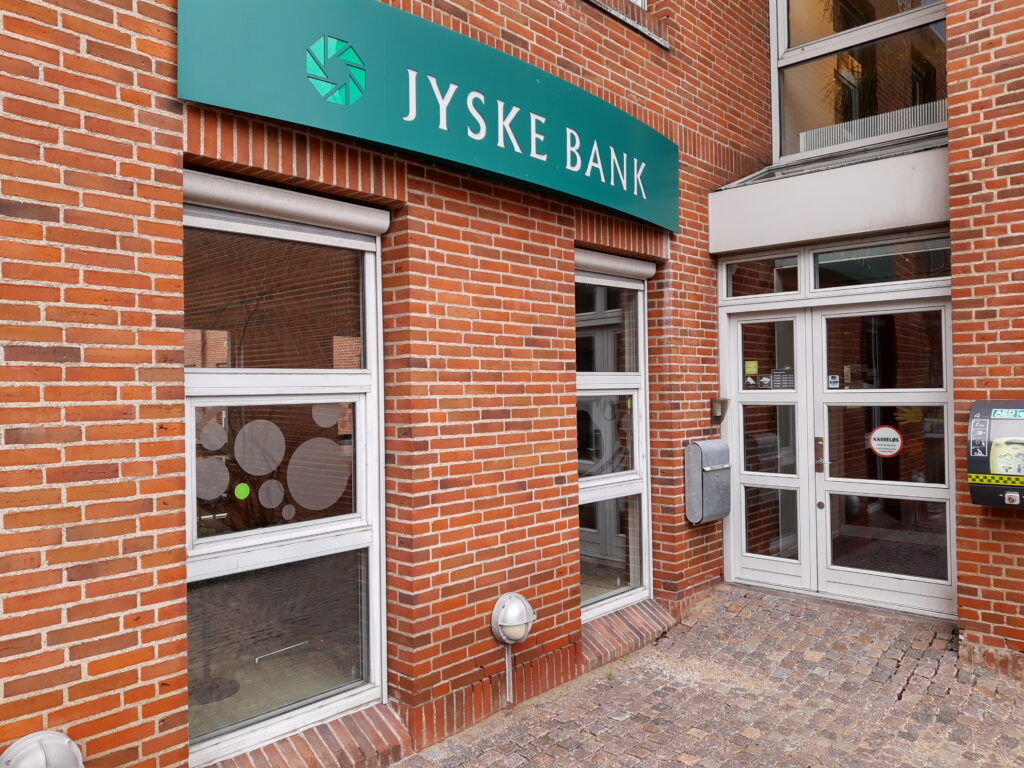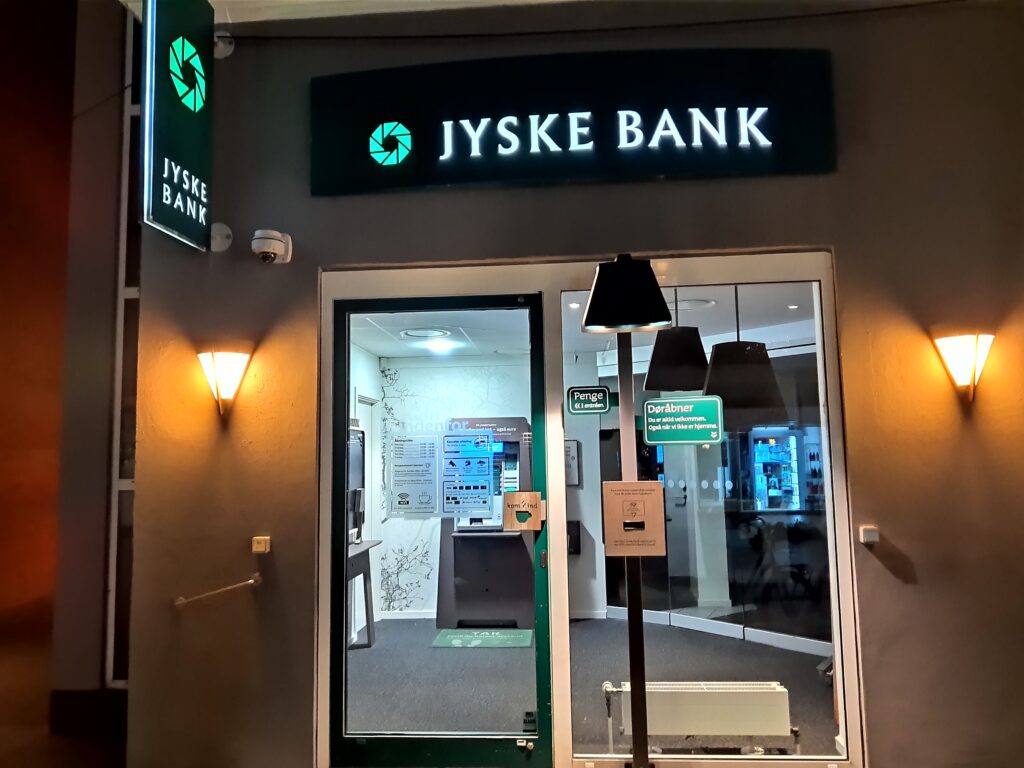 Jyske bank Lyngby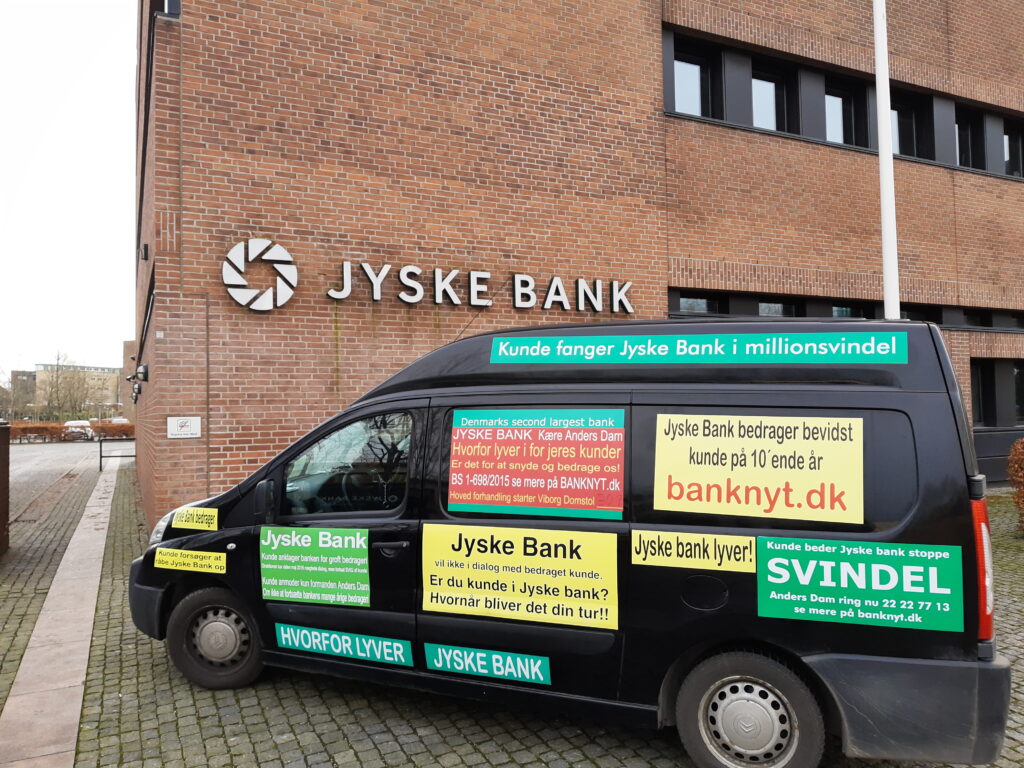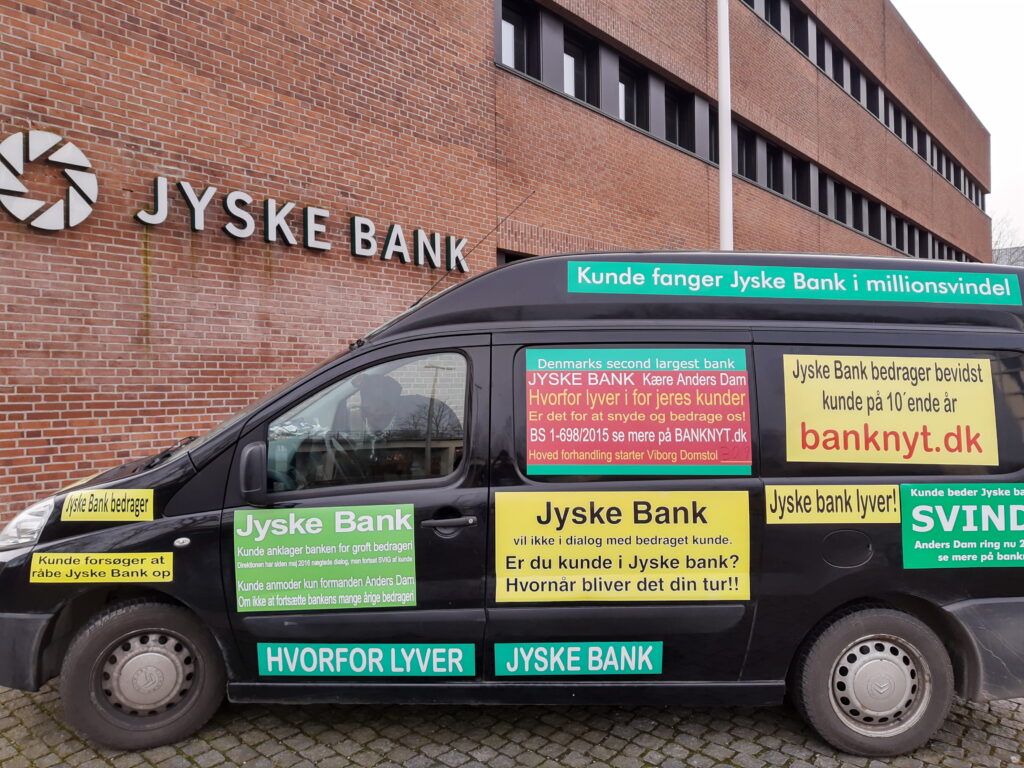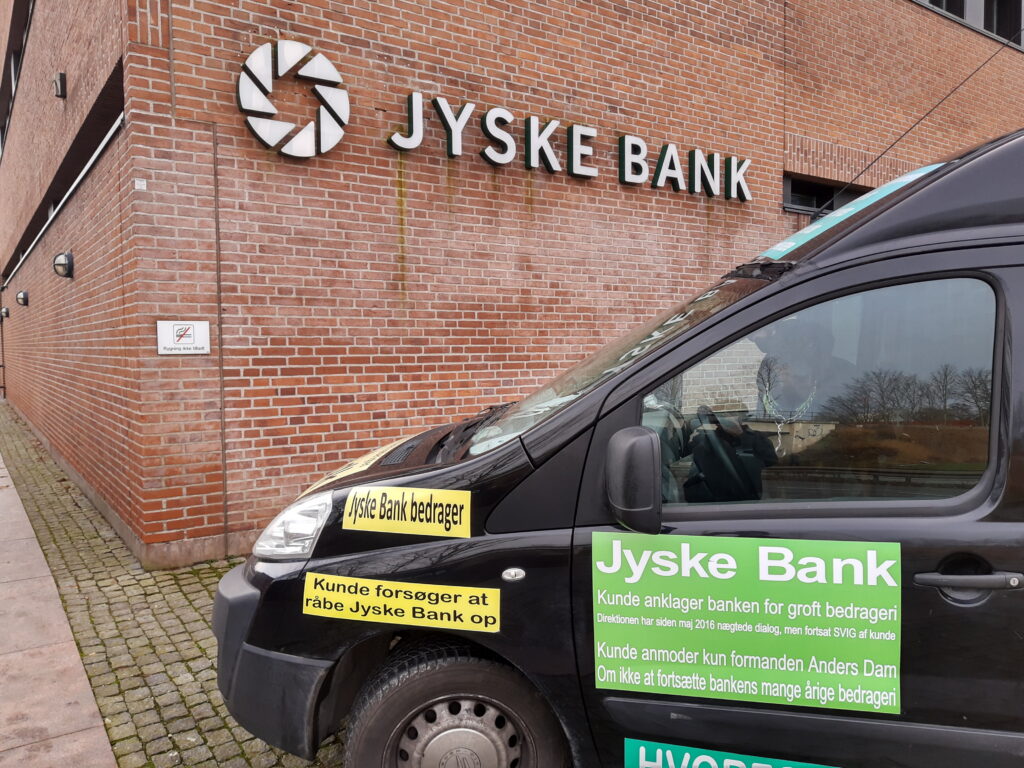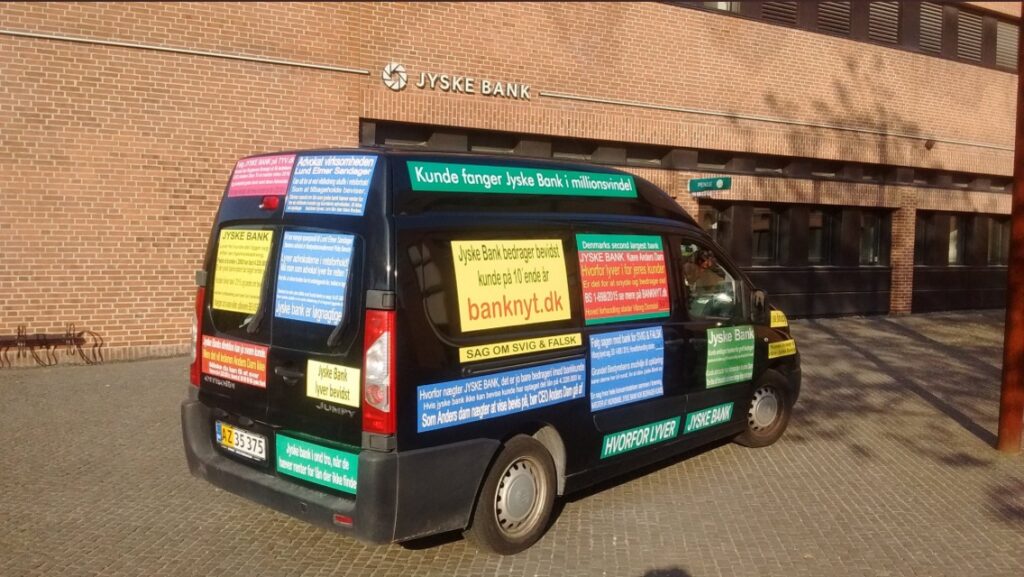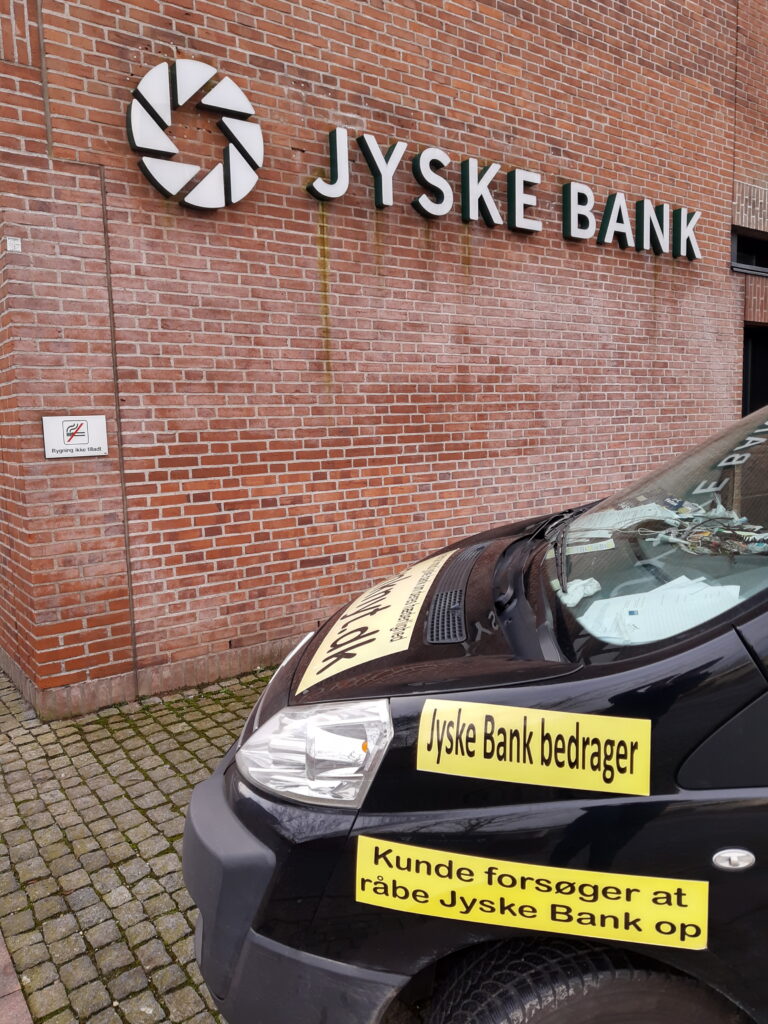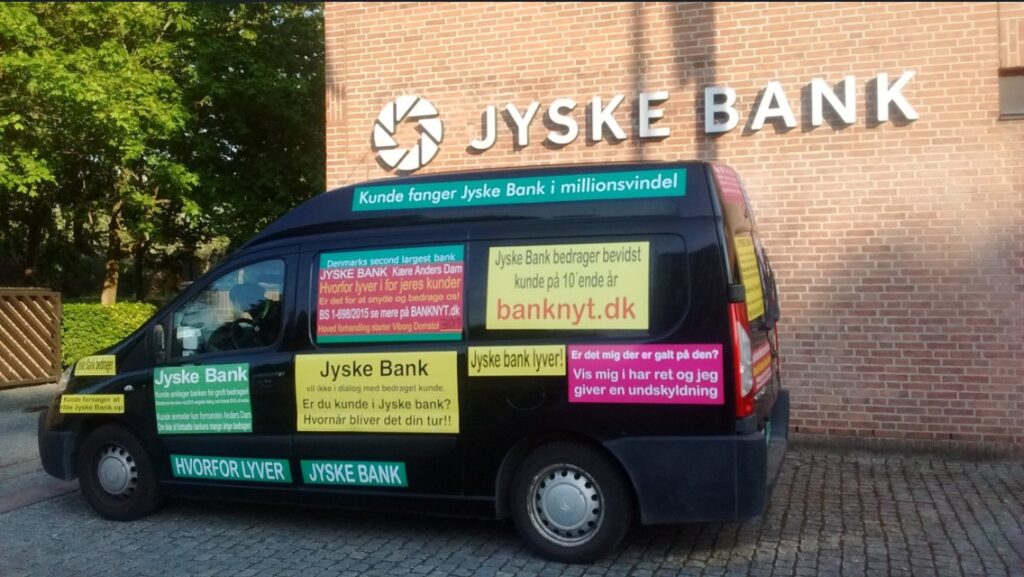 Jyske bank Østerbro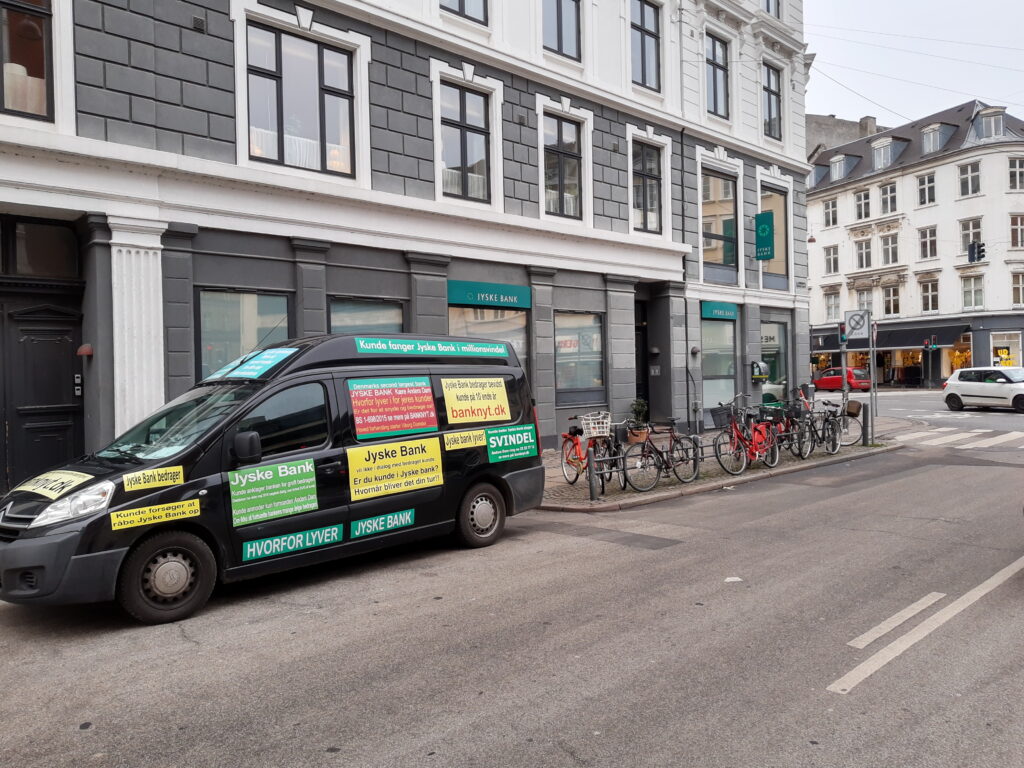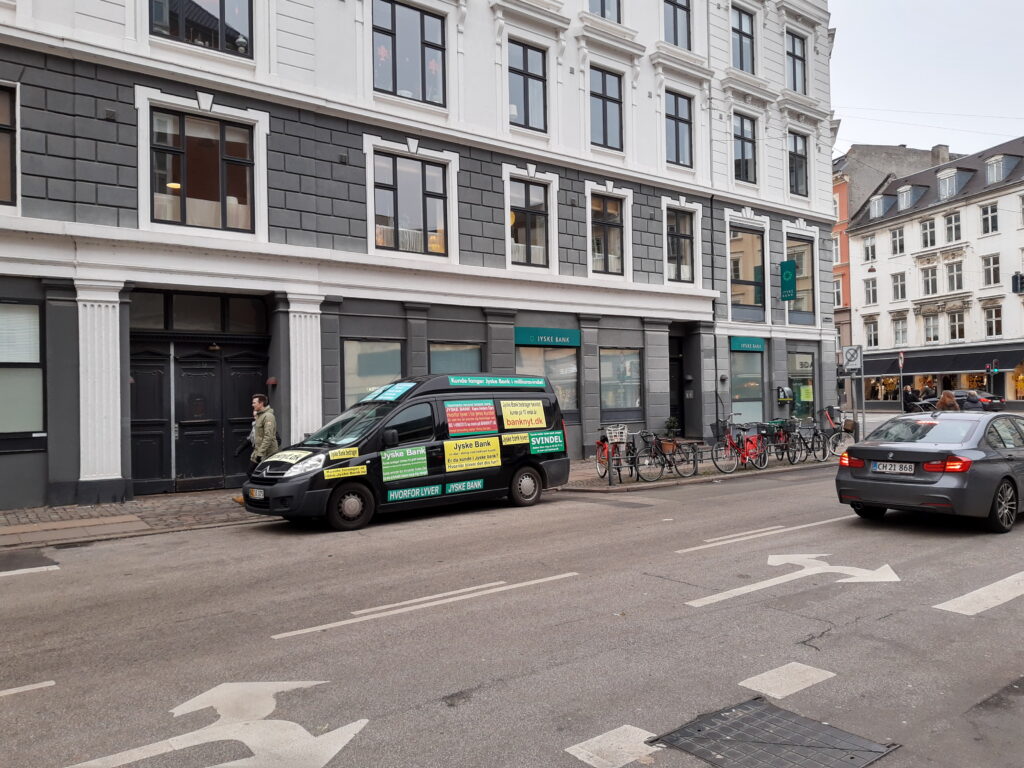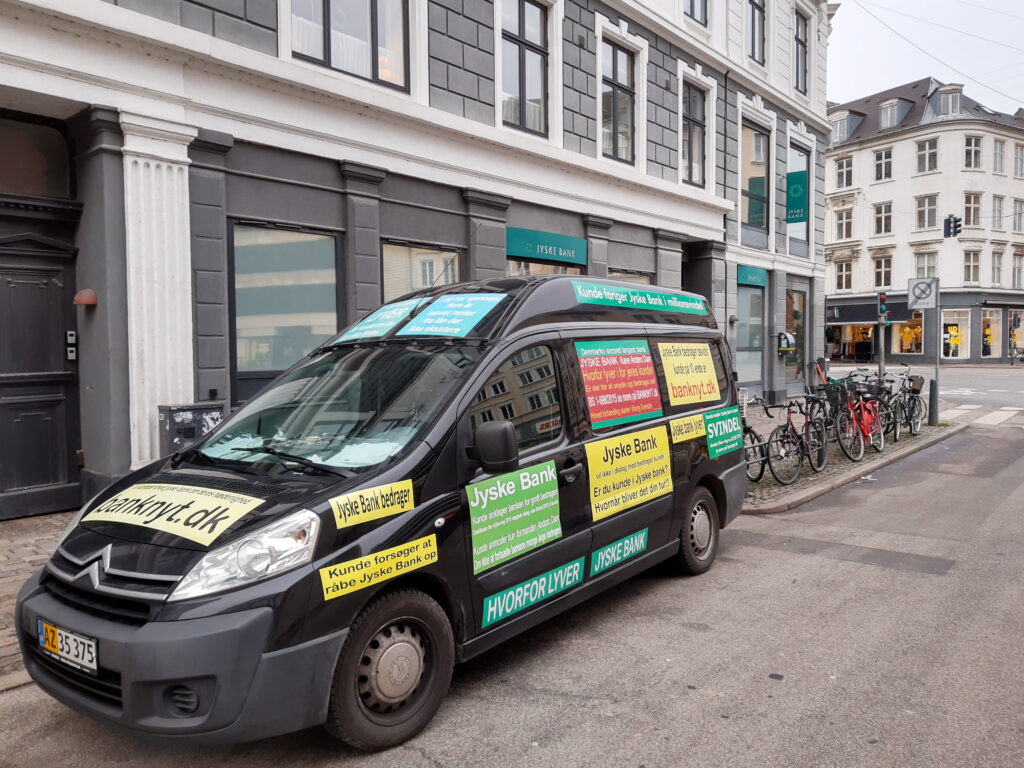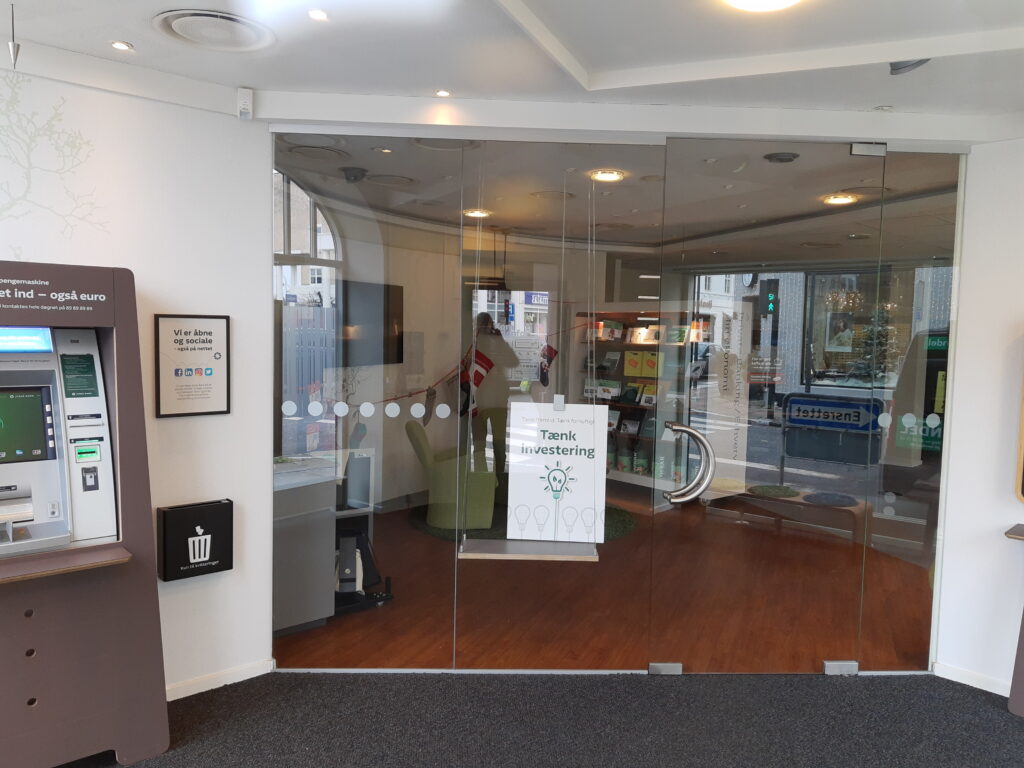 Jyske bank Amager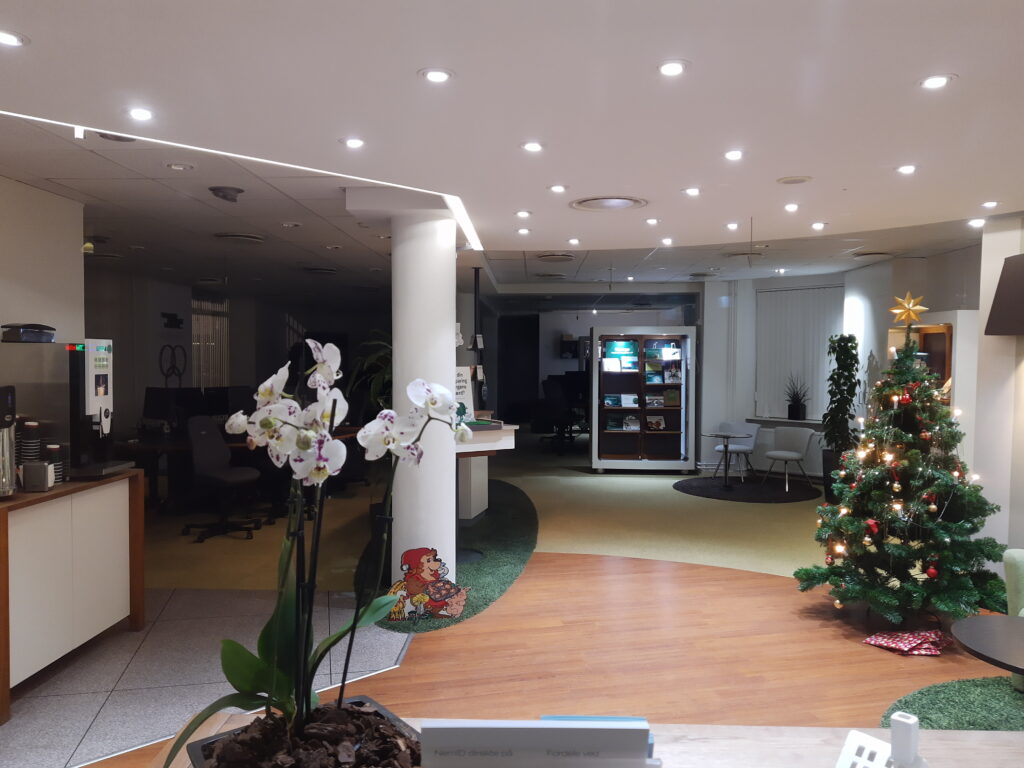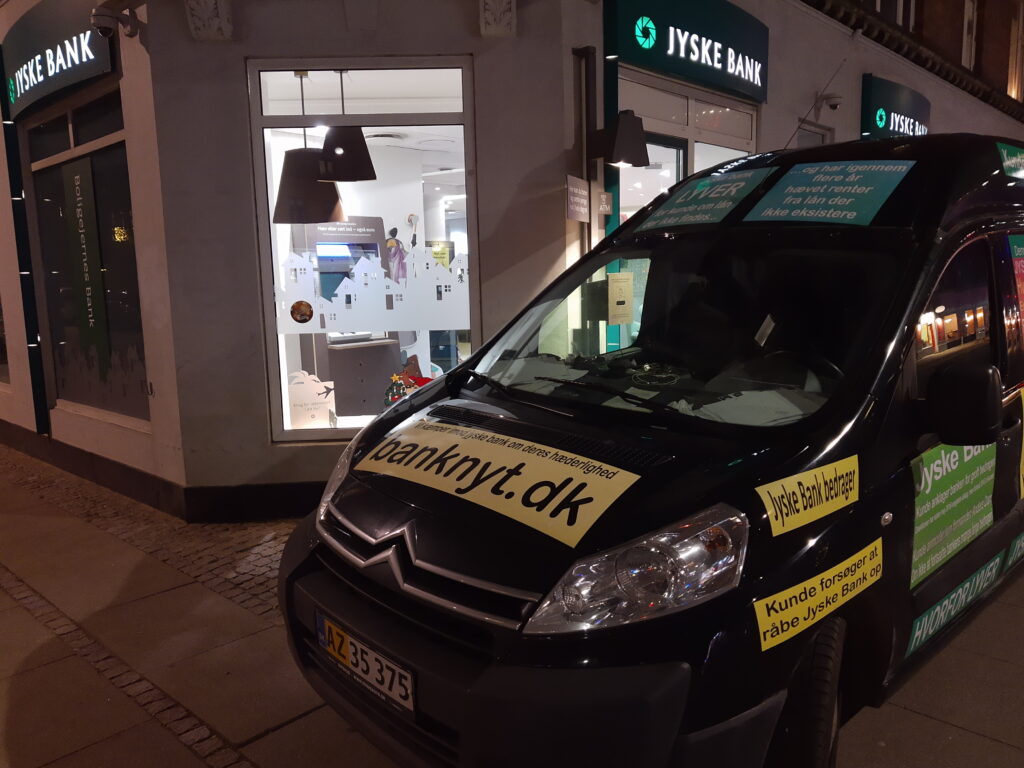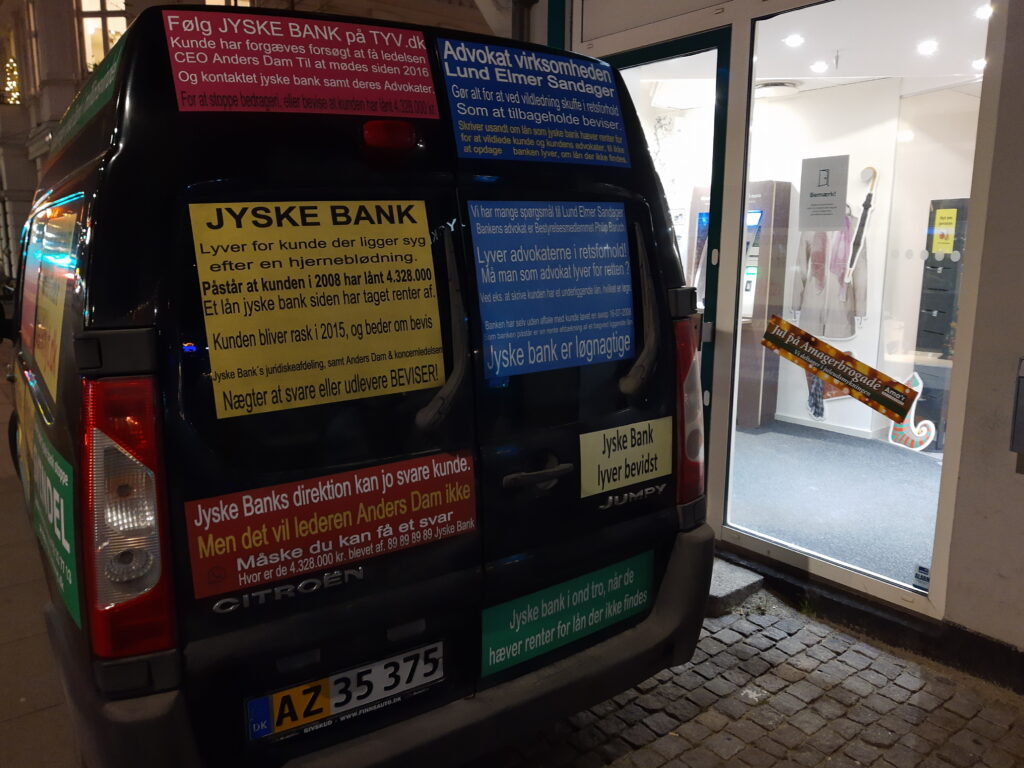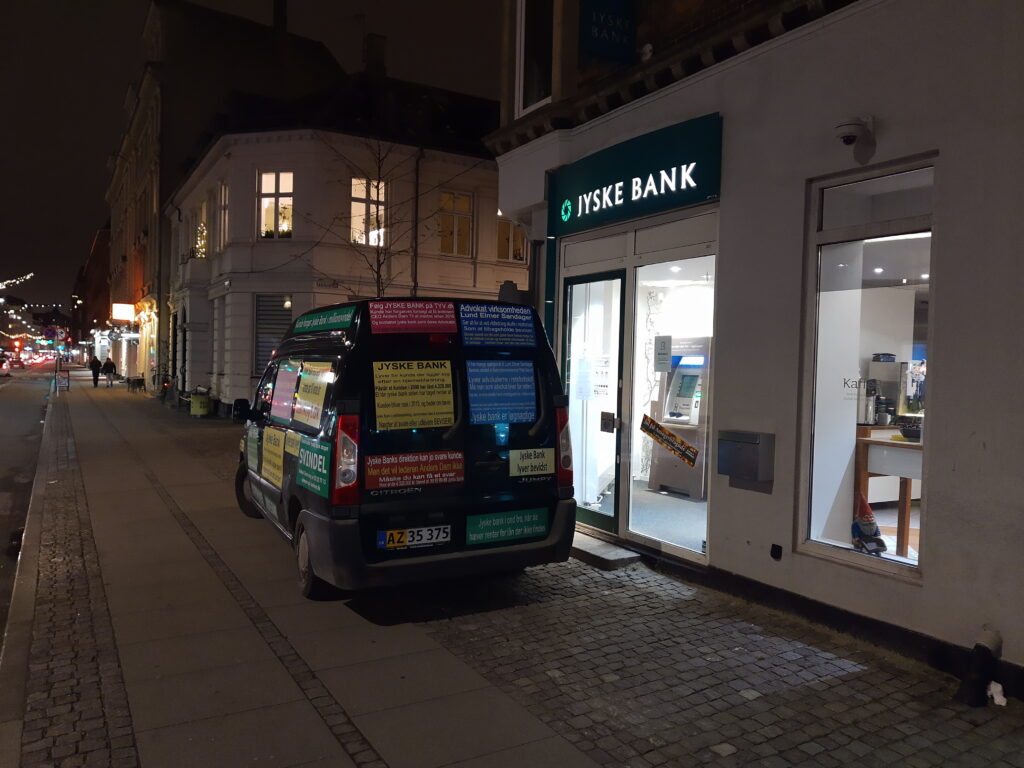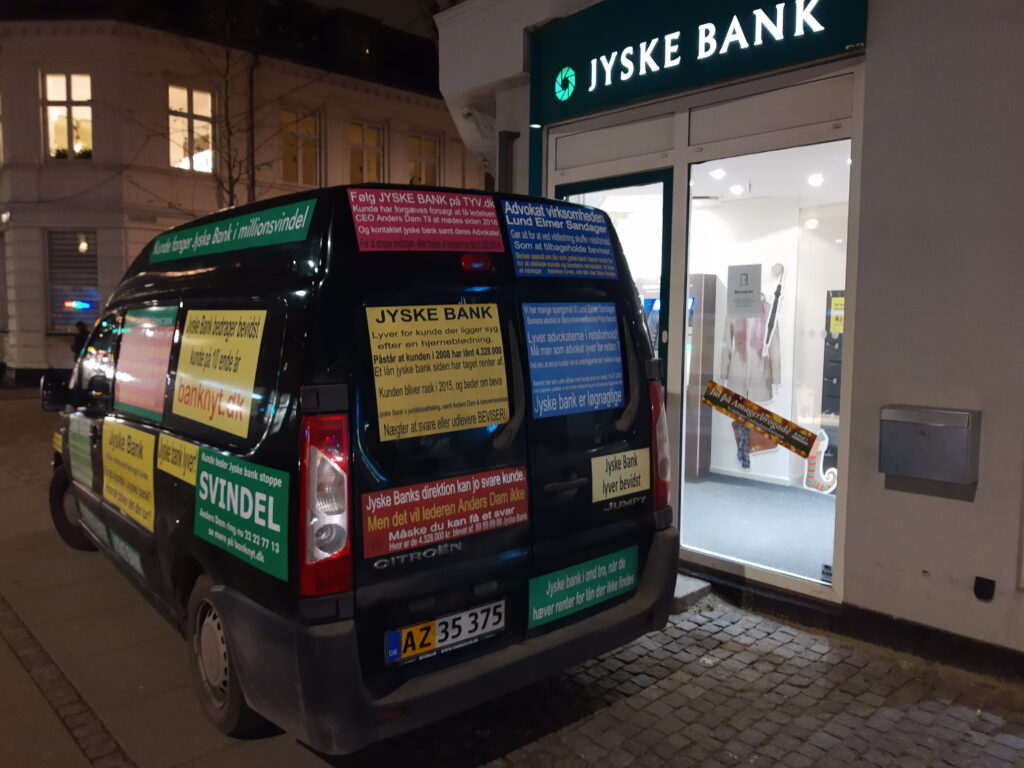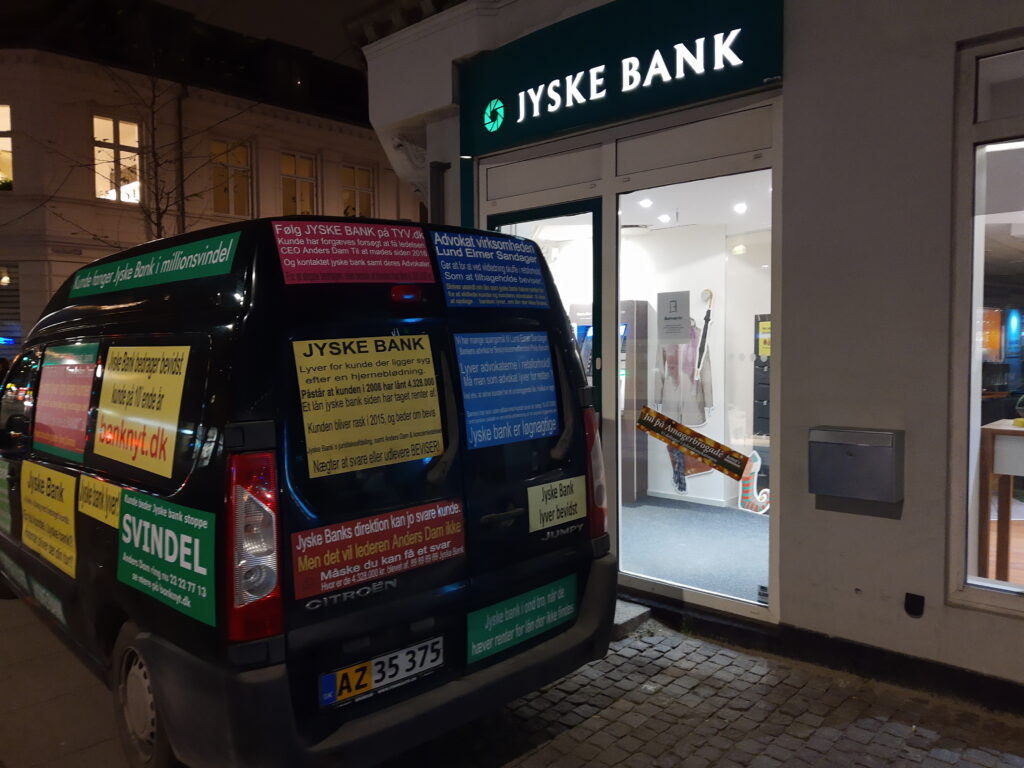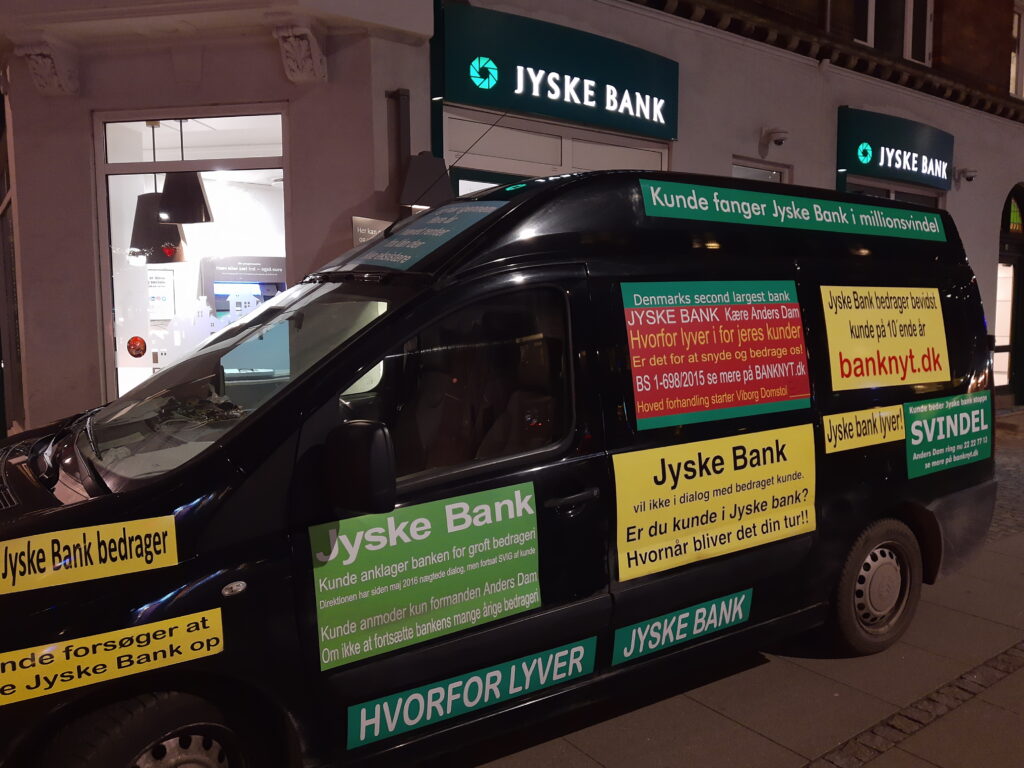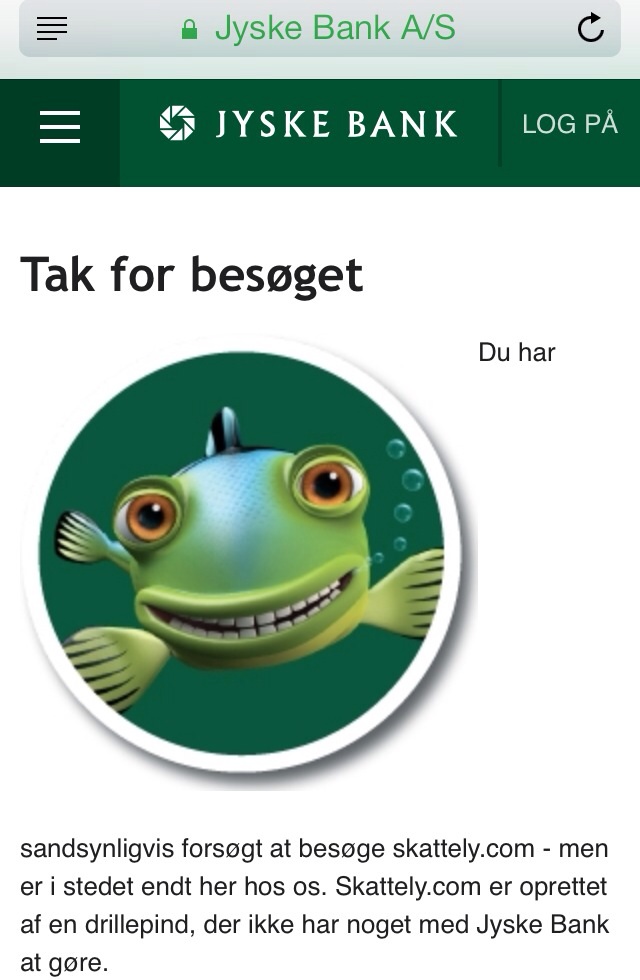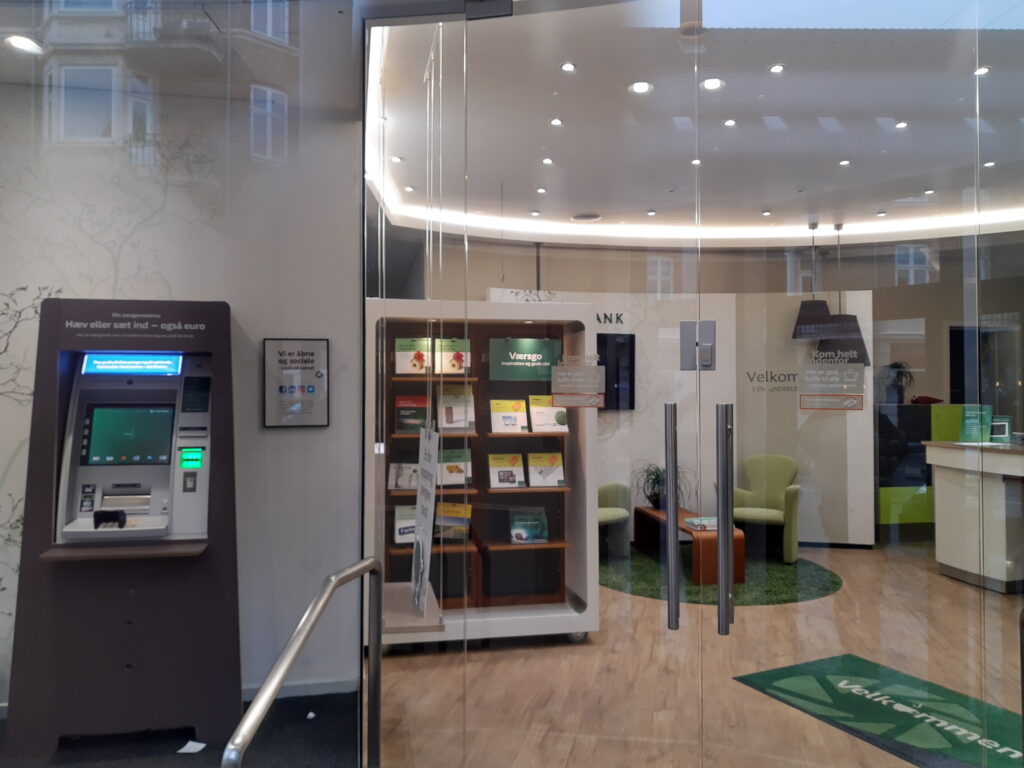 Jyske bank Valby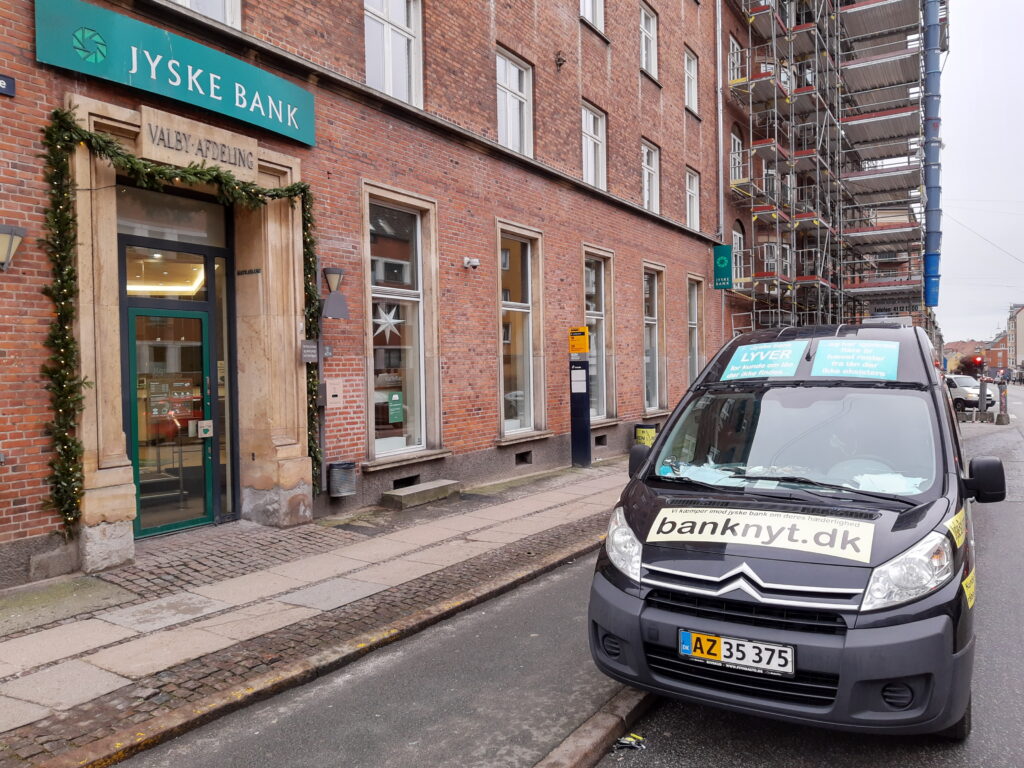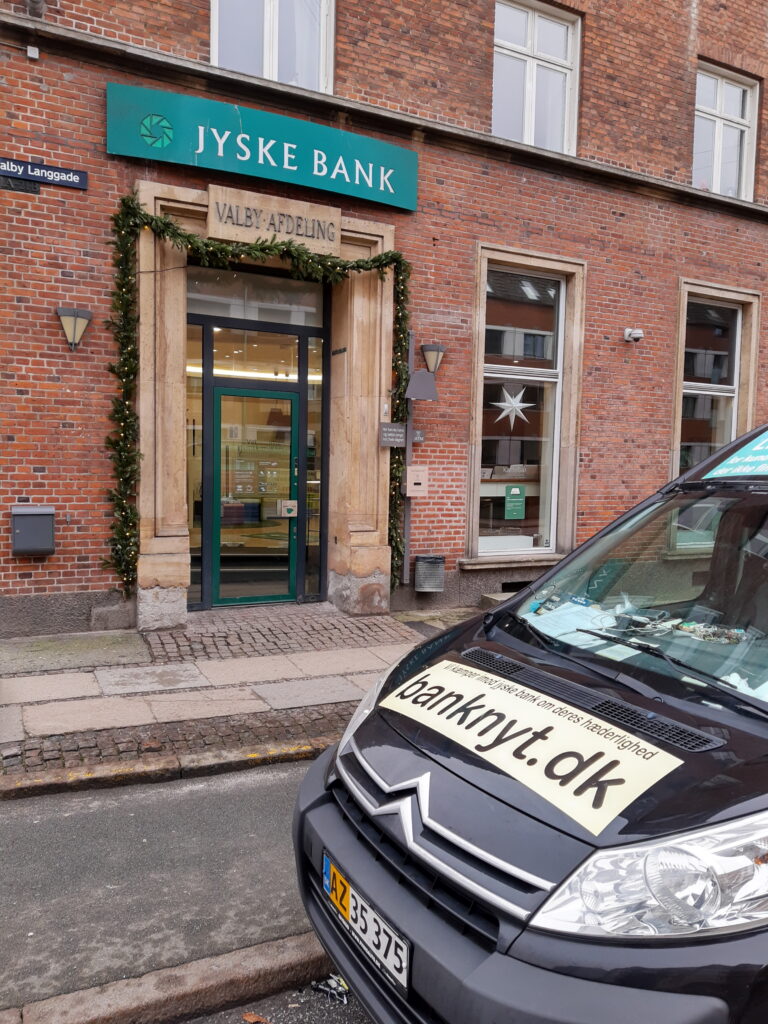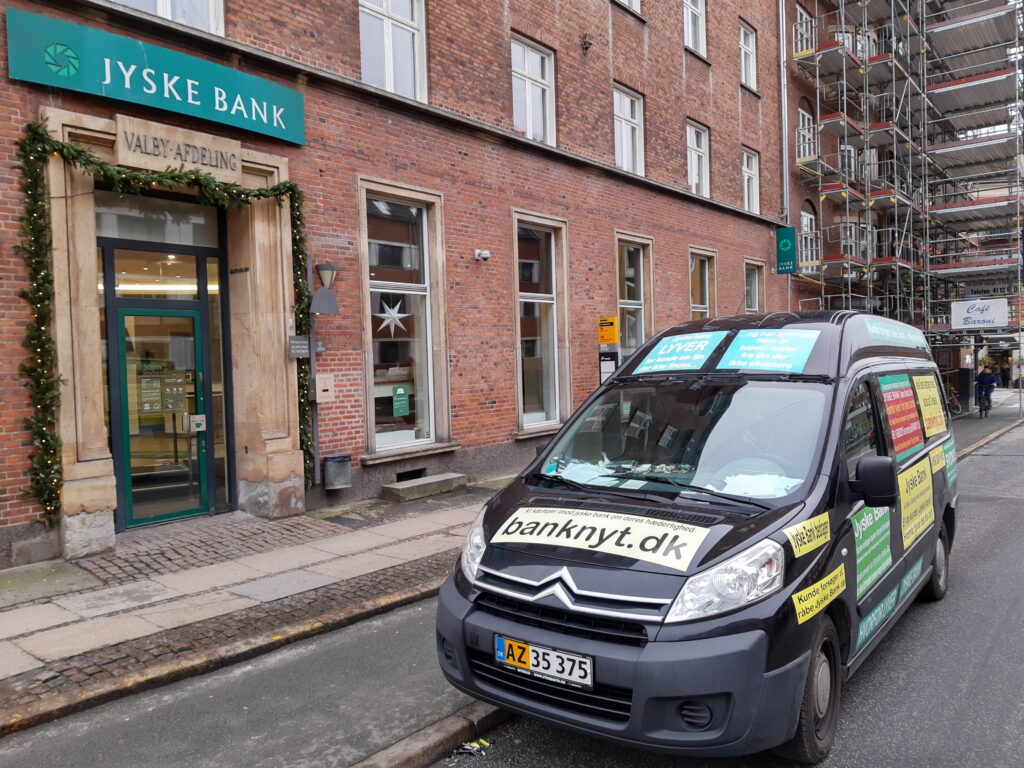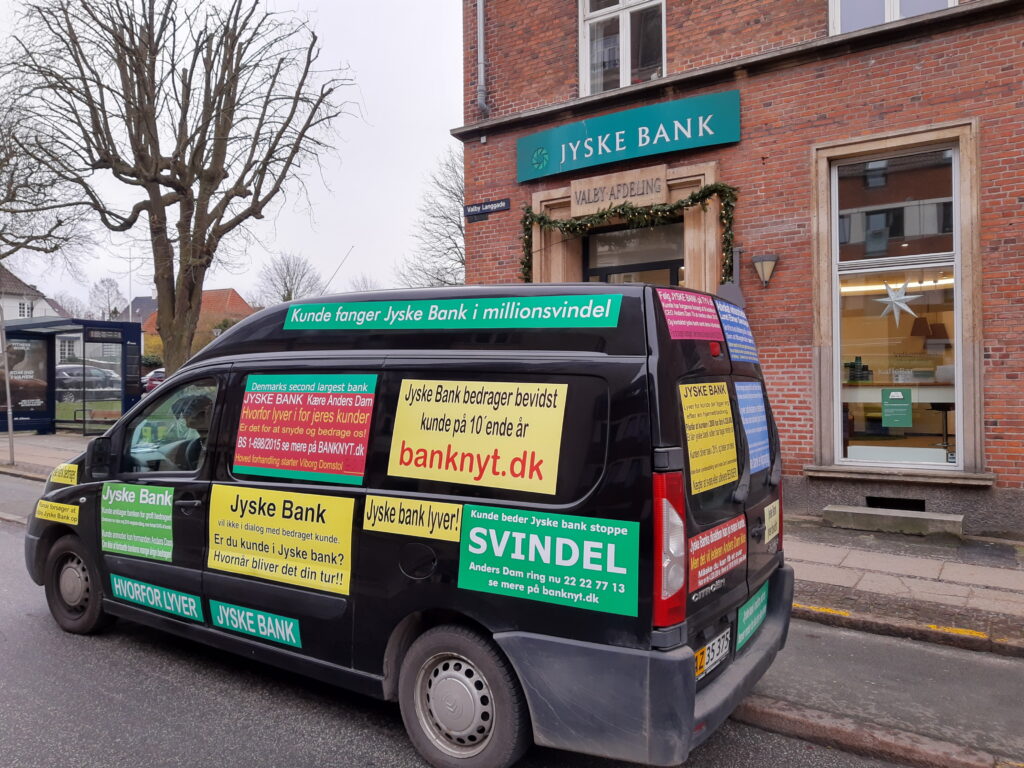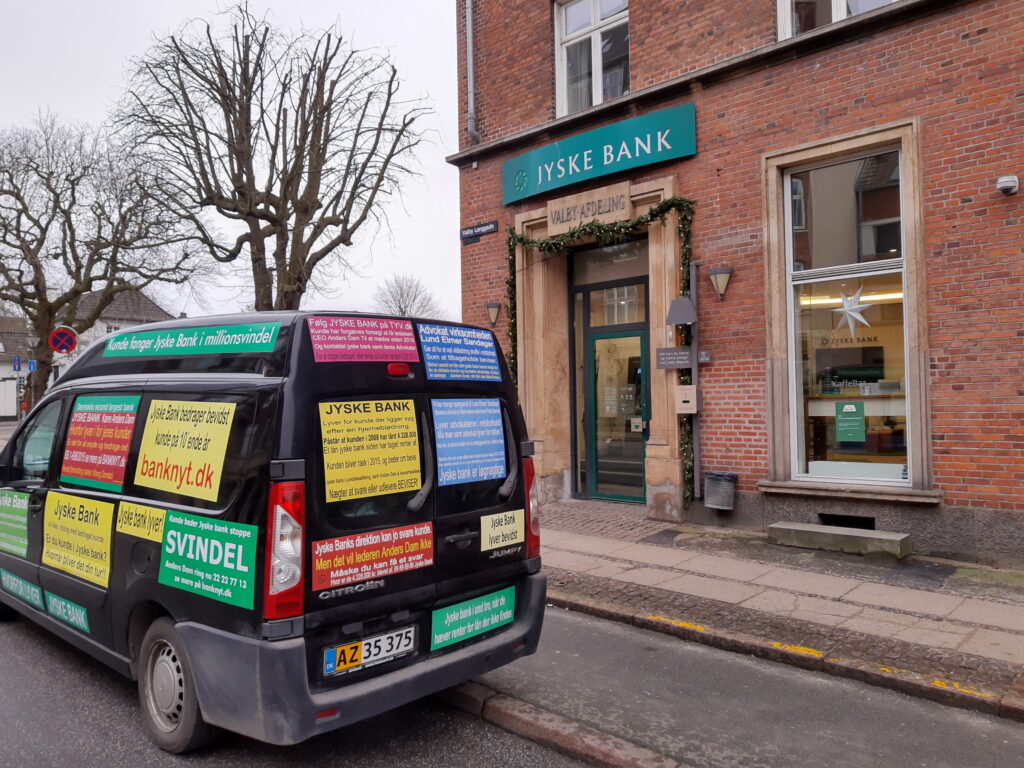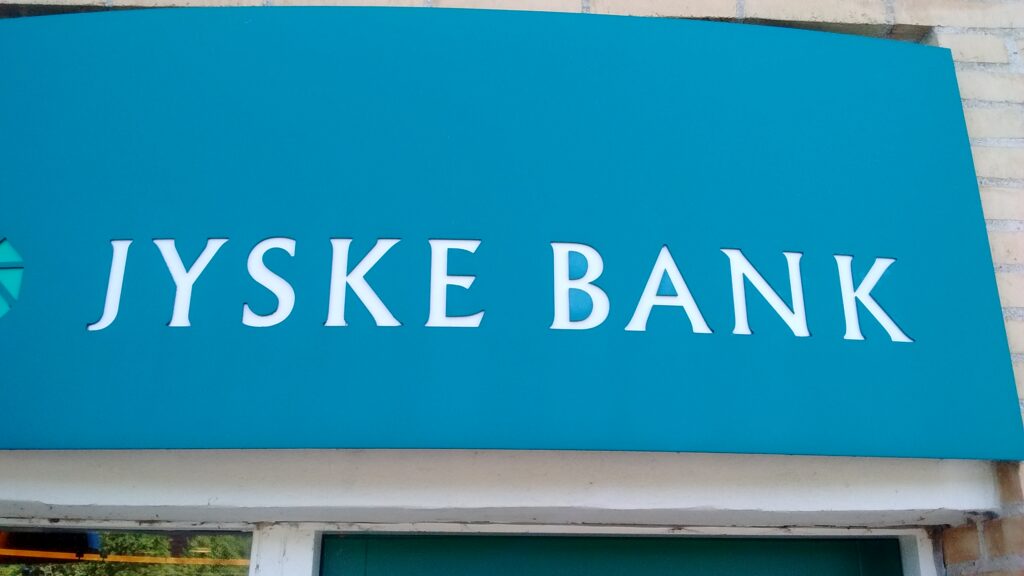 Jyske bank Vesterbro
Copenhagen København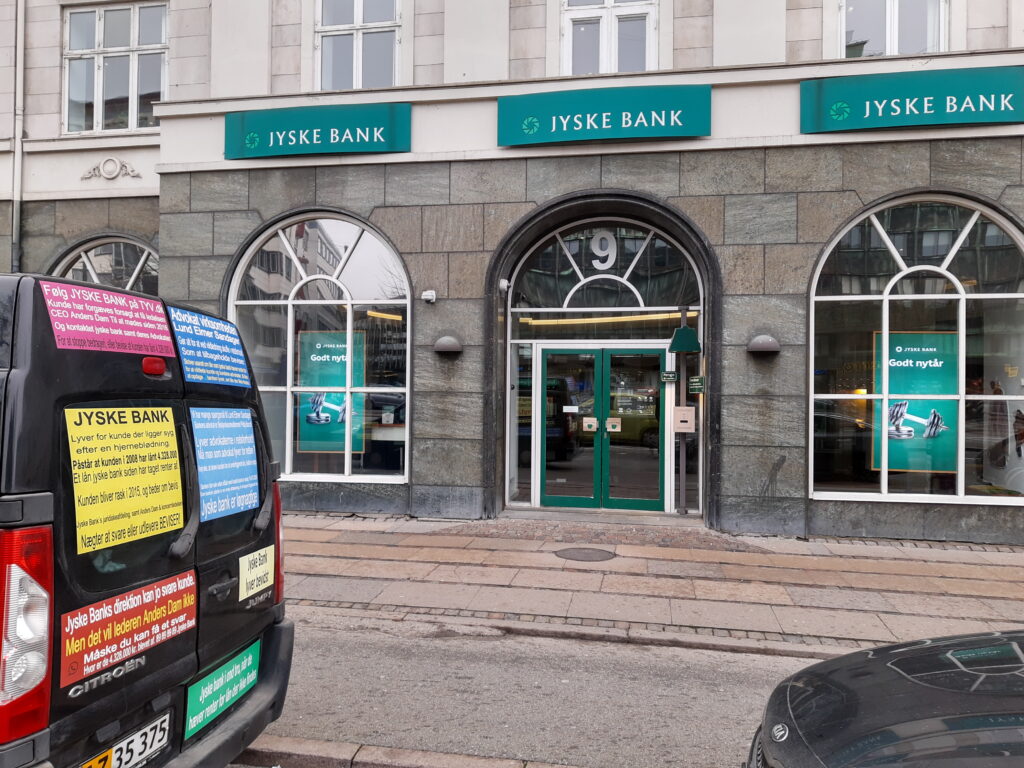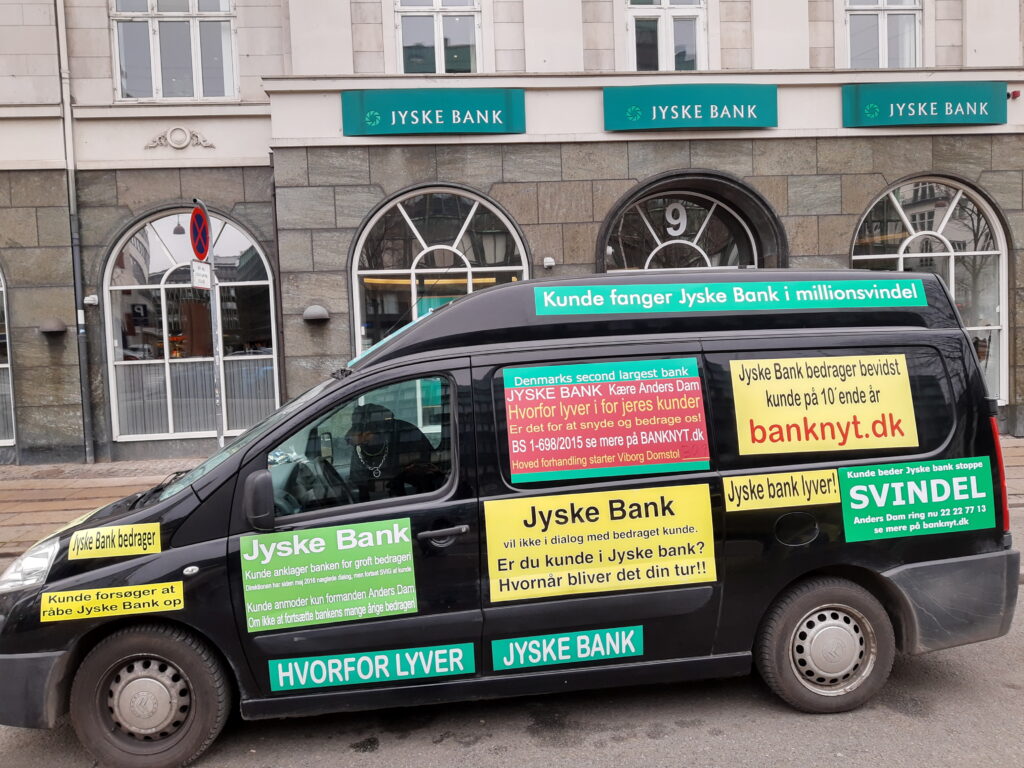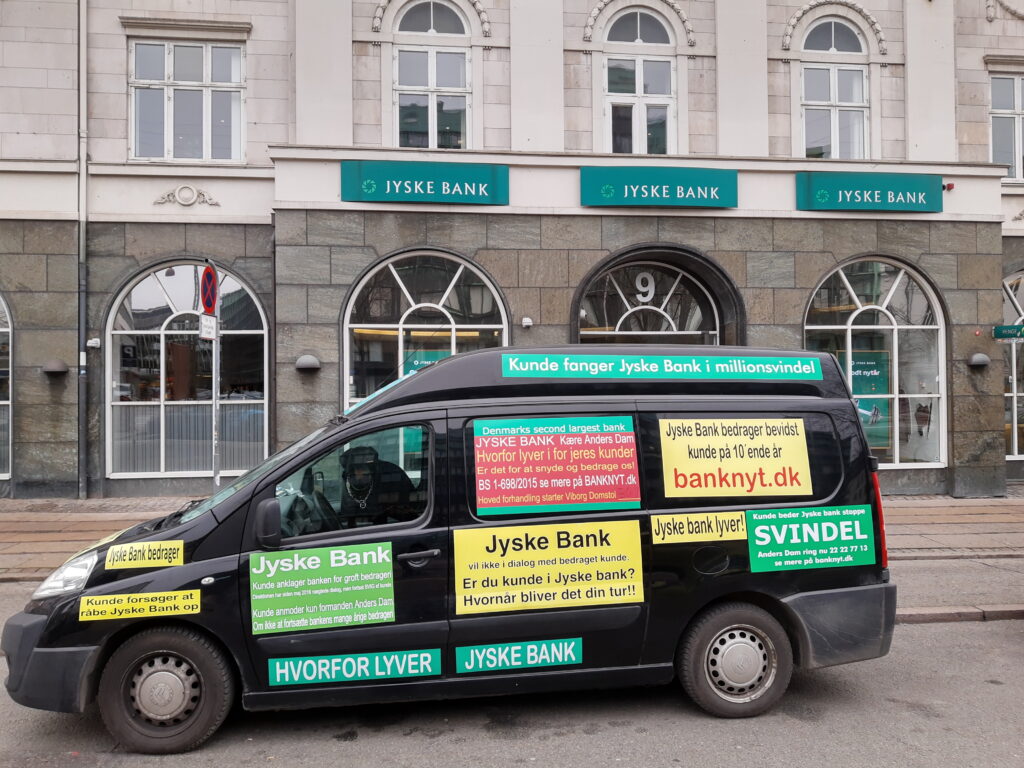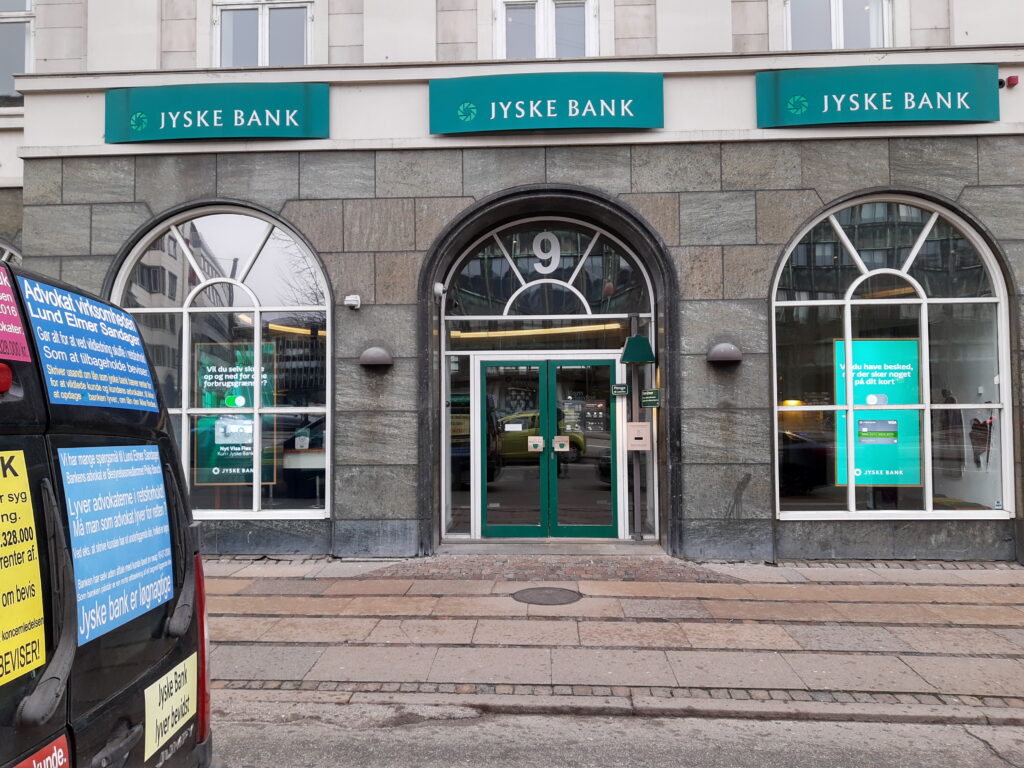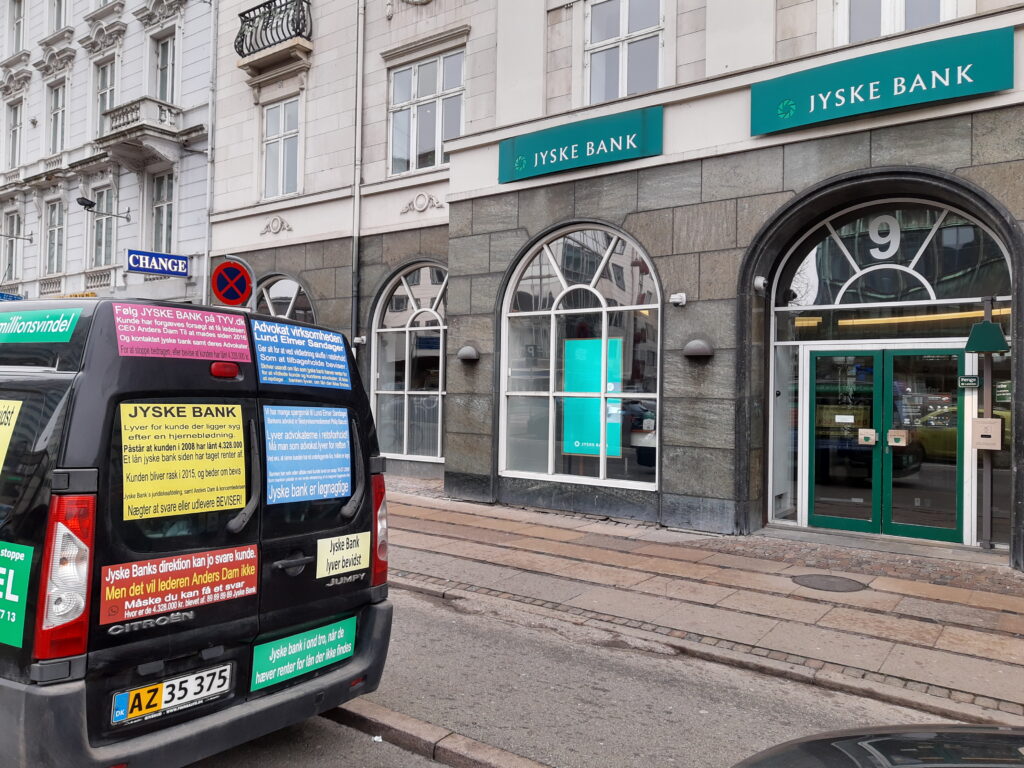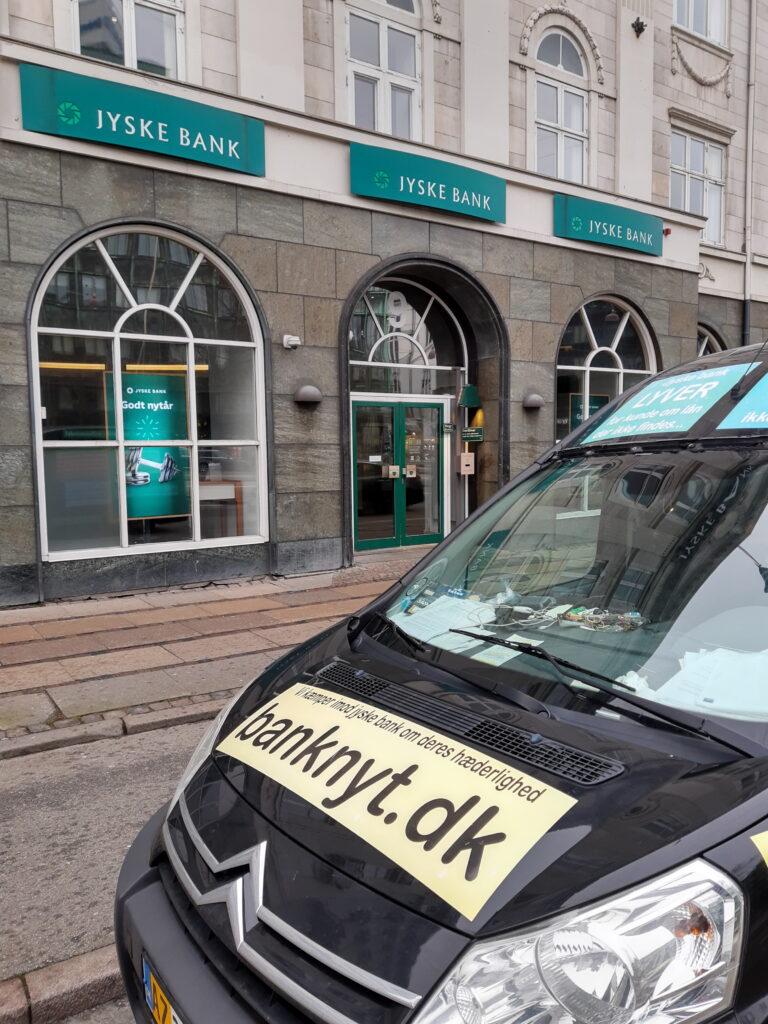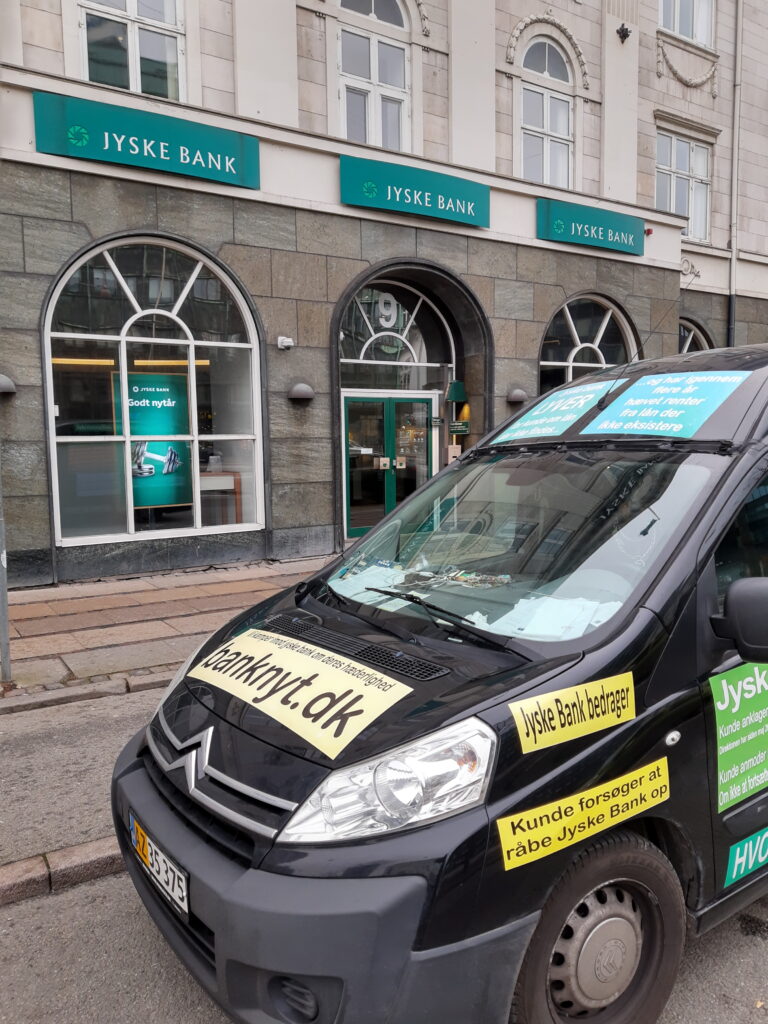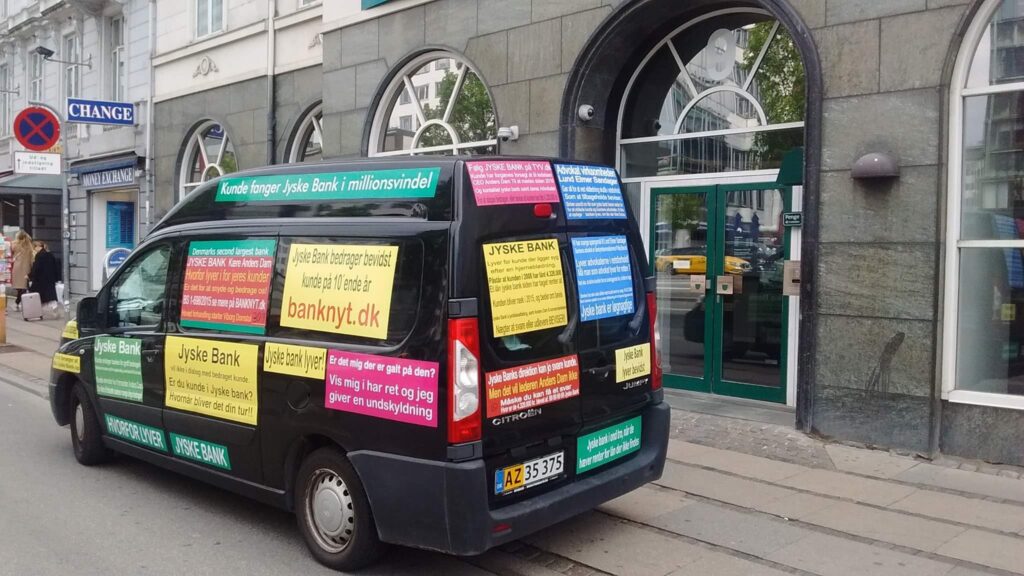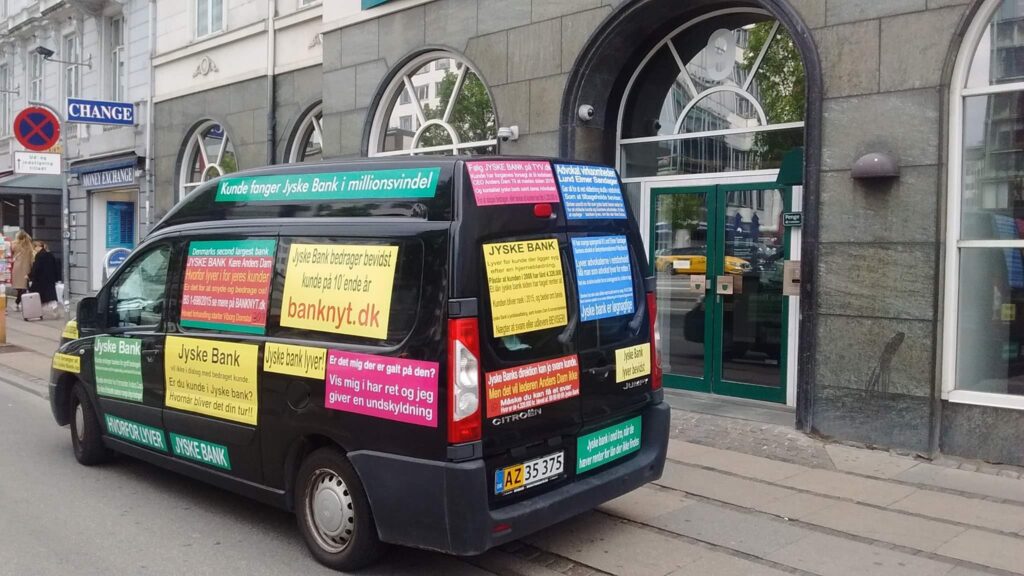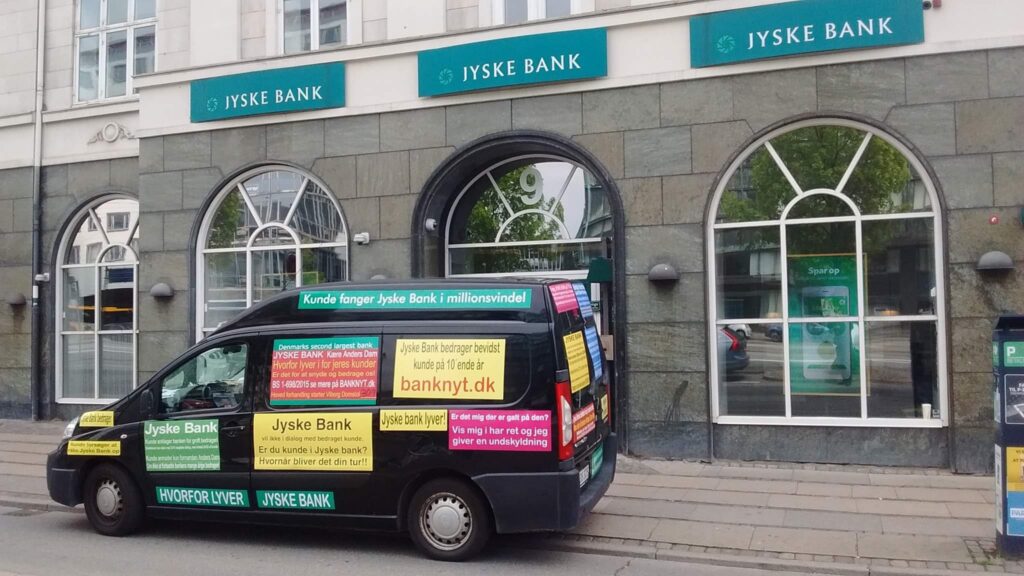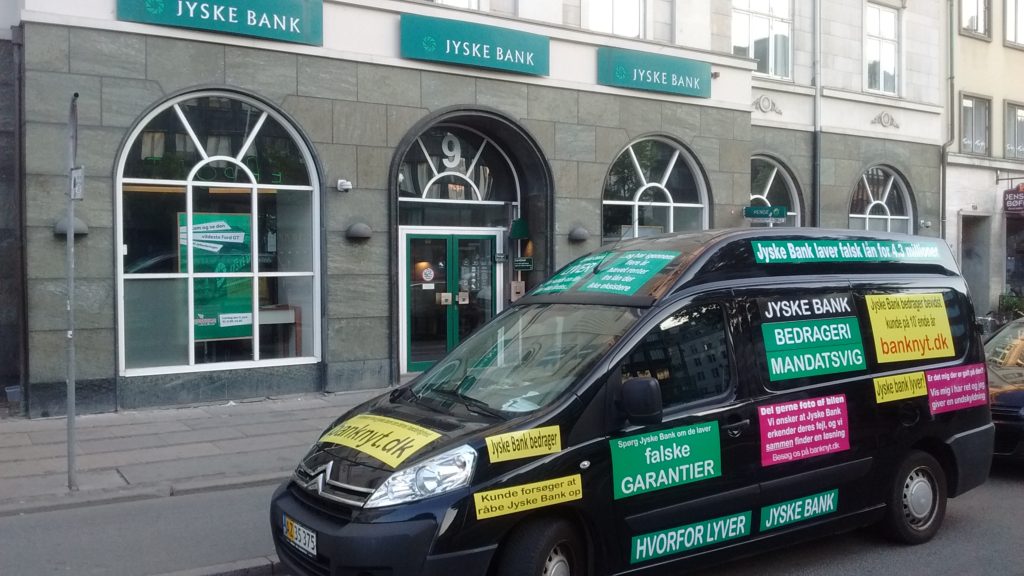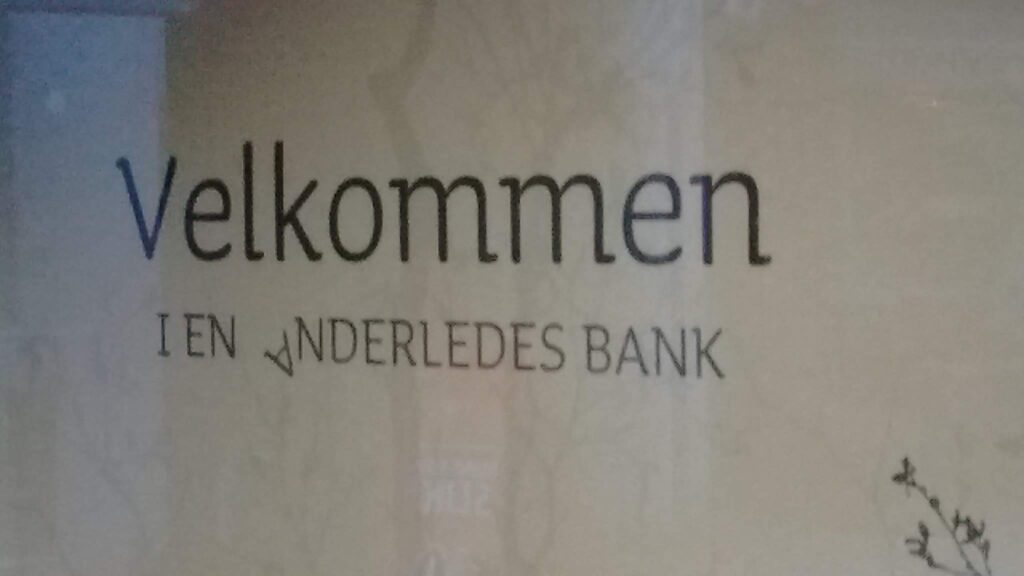 Jyske bank Glostrup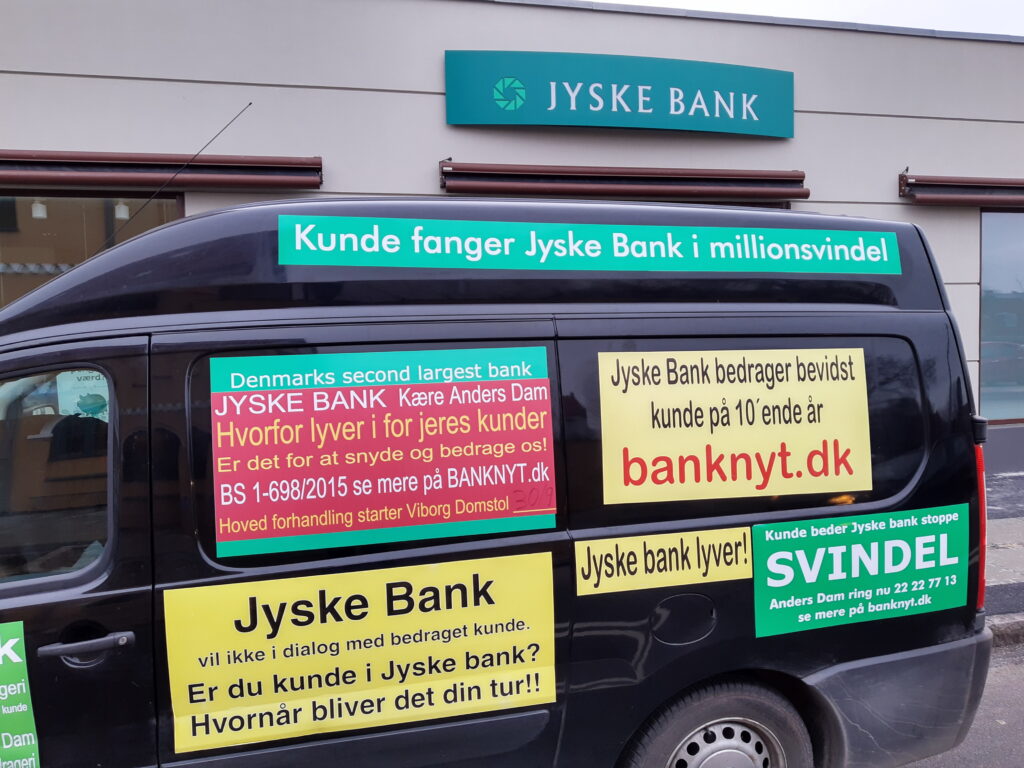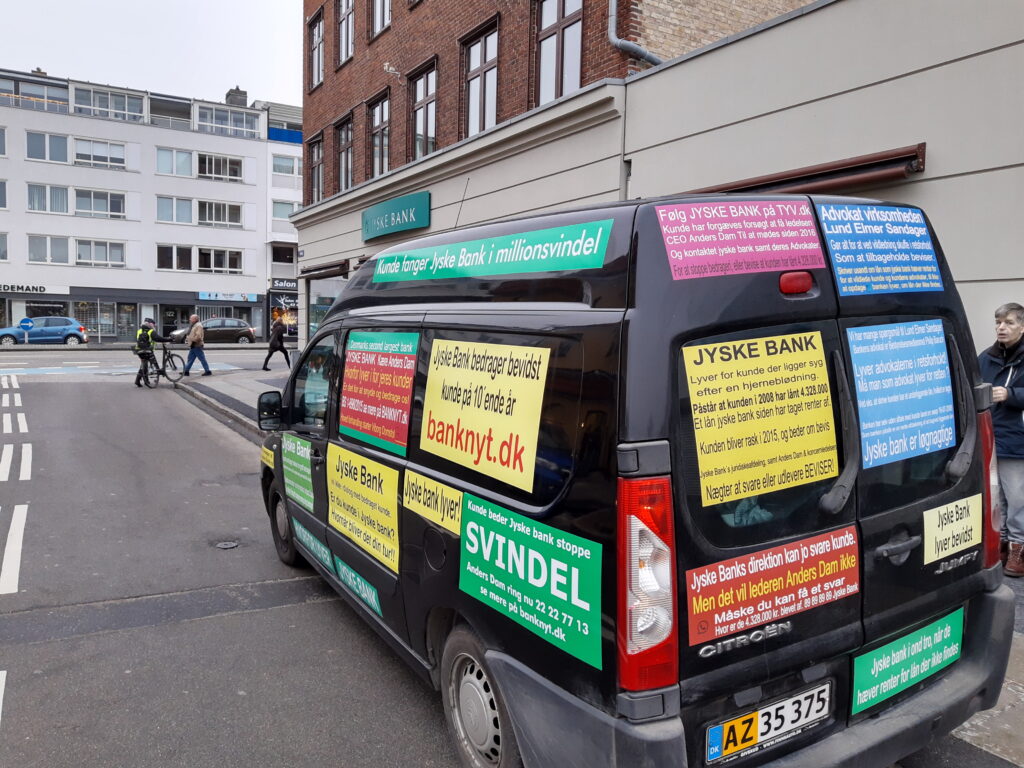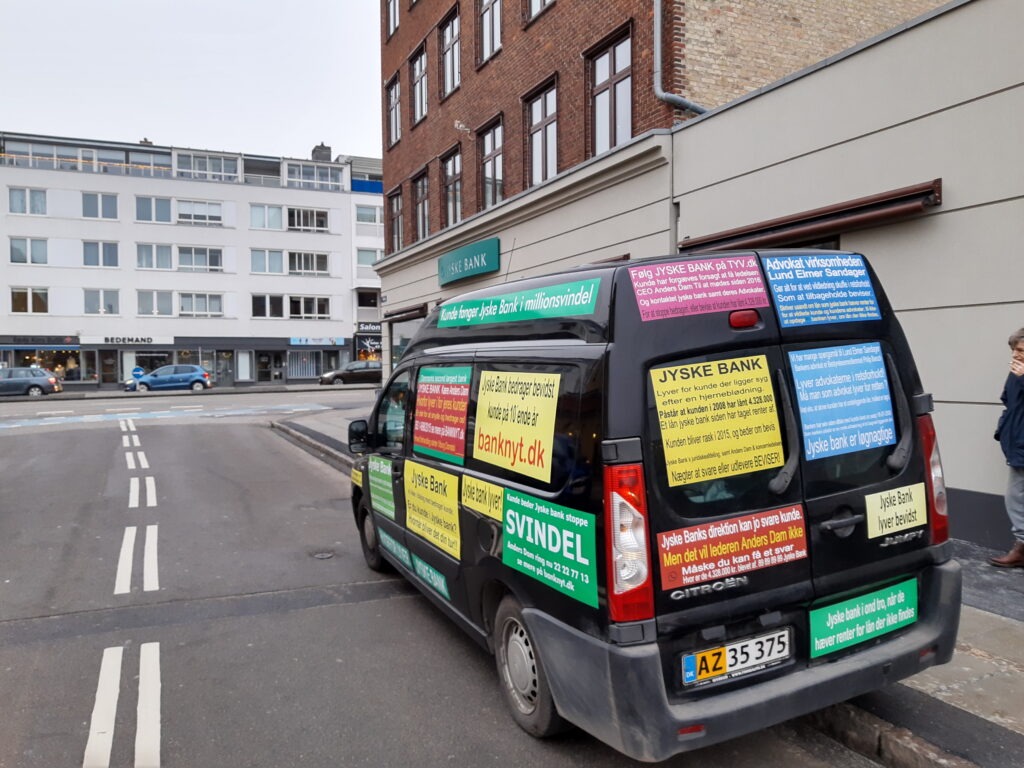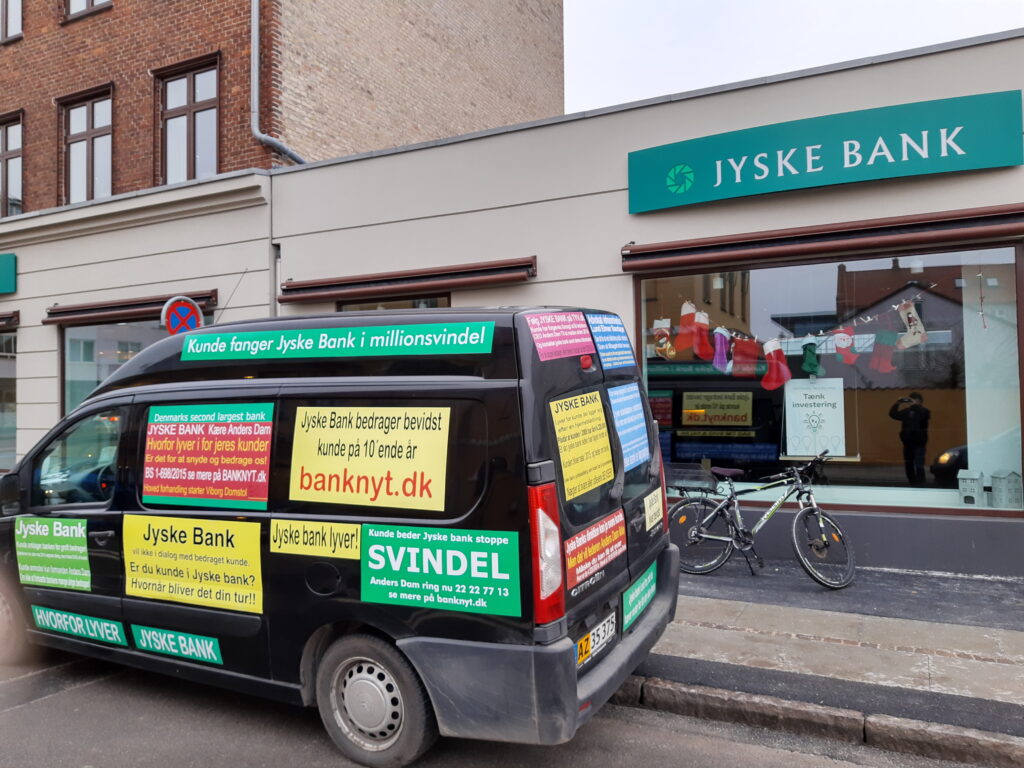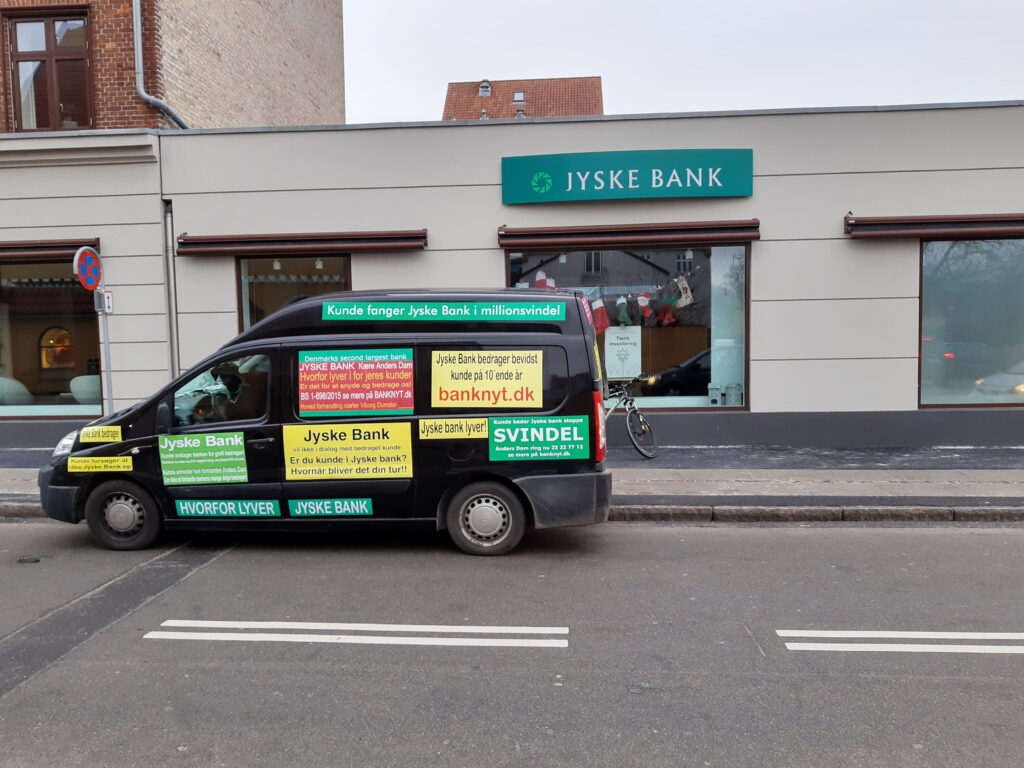 Welcome to Jyske Bank Boxen.
We continuously advertise Jyske Bank fraud against the bank's customers, as here with the Bank car.
Galleri