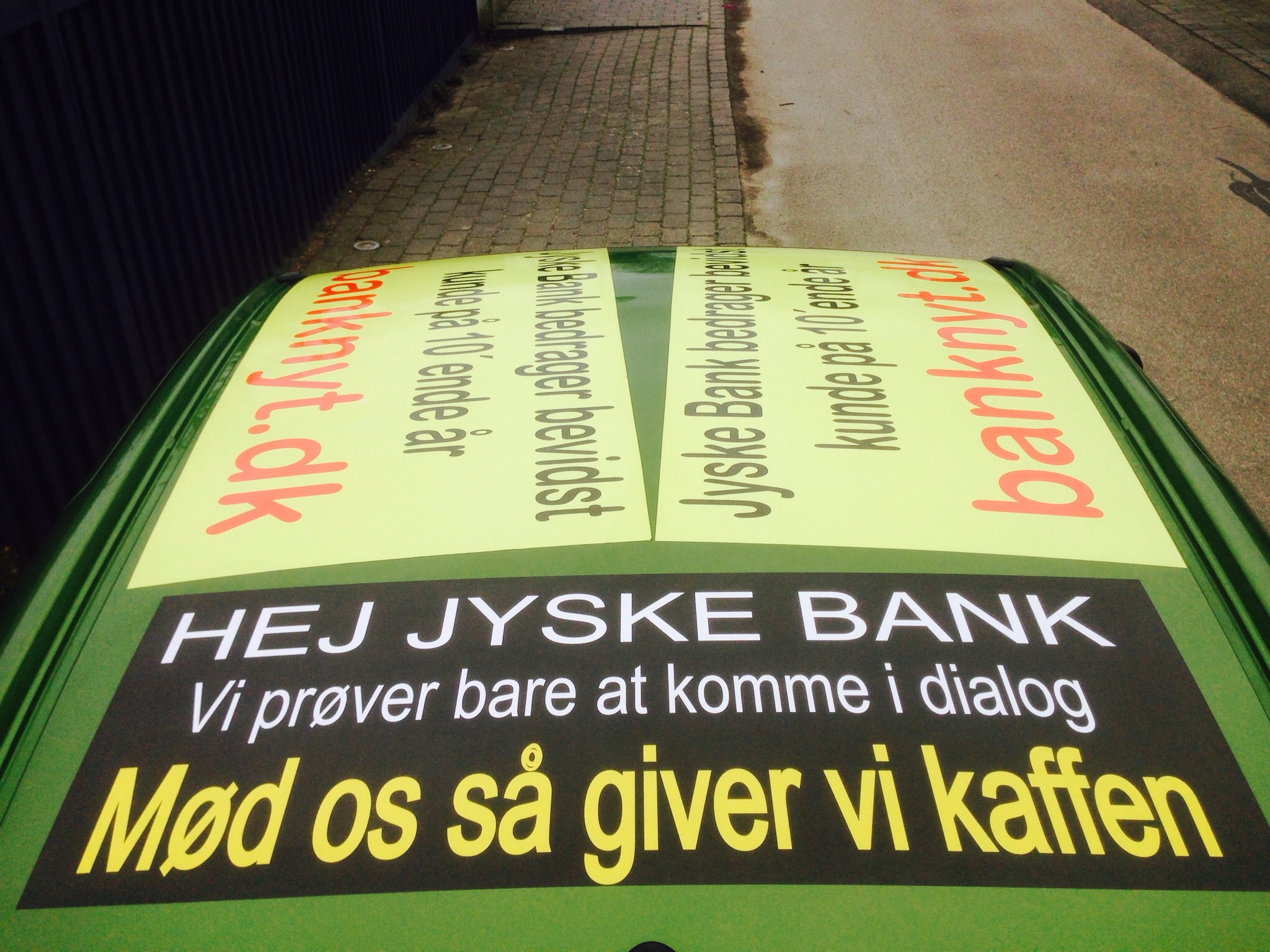 We will soon share the updated timeline.
Here it is clear that Jyske Bank's Evil Faith comes into effect no later than 6 May 2009
🙂
It is not unknown to the senior members of Jyske Bank A/S that there are customers who are exposed to proven fraud.
And this is supported by the entire group together.
Still, all members are struggling to run fair banking, by not admitting that the group is doing fraud and fake.
–
–
–
–
Even so, nobody in Denmark's second largest bank Jyske Bank wants to talk to their customer about it.
And then don't stop exposing the customer to extremely gross fraud and exploitation, and then apologize.
Jyske Bank is a different bank and you cannot trust the bank's organization which seems quite criminal.
The customer also states that Lund Elmer Sandagers attorneys have repeatedly submitted false / false information to the court.
And this to disappoint in legal matters.
Just as the Customer is fairly certain that Jyske Bank A/S has paid Lundgrens lawyer partner company, not to present plaintiff's claims to the court.
As they are presented here.
Therefore, this is a scam against Jyske Bank's customer, supported by Denmark's absolute elite, and with good political contacts.
But a little fun then.
After all, the customer has just tried to get in touch and dialogue with Jyske Bank's managers.
That doesn't seem to be worthy of their job since they don't know anything about customer service.
Remember this is a little from our diary.
And we do not want to be at war with Jyske bank A/S
We only ask that the Group leader, admit to having gone too far, and admit the actual happened.
An apology has no value anymore, and not at all a complaint that Dan
Terkildsen from Lundgrens has said Jyske Bank A/S would agree to.
We now know that Lundgren's lawyers speak with 2 tongues, so you cannot trust Lundgrens.
But we ask Jyske Bank not to commit fraud against our customers.
OR AT LEAST TALK WITH US.
If it is us who have misunderstood something, then we would like to apologize and correct.
WOULDN'T JYSKE BANK APPEAL IF THE CUSTOMER IS RIGHT. ?
Sincerely
The little family from Hornbaek Denmark.
Soevej 5.
3100 Hornbaek
Phone +4522227713
Call if there is one or a few misunderstandings so we can correct this.
---
Read what Lundgren's proposal did and without sharing Prosecution 2. 02-09-2019 with the client.
And not wanting to share court documents with their client, who did not show what happened.
And had to ask the Court for access to their own case

,

which Lundgrens kept secret for their client.
While Lundgren's lawyers in bad faith did not submit their client claims against Jyske Bank A/S
Whether it is perfectly normal for lawyers like Lundgrens to hold back documents against their client

.
So as the Process and Answer writings so that their clients may not know what the defendant Jyske Bank is being presented and answer it we do not know.
WE ONLY KNOW THAT LUNDGRENS MUST BE CORRUPT.
Otherwise, the lawyer's methods of working for their own clients do not make sense.
But do you know any lawyers other than Lundgrens who do not share process writings with their clients, like this one from 20-03-2019.
Lundgren's lawyers didn't want this either.
After all, there are the Appendices 28-101 from 28-12-2018 we have referenced to until 27-08-2019 we do not, after all, that they are not included.
What is the reason why we did not have to get process B. and C and process 2. just ask
.
The legal security in Denmark is threatened by the largest criminals who have high and powerful friends.