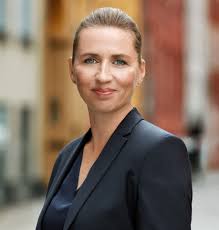 Den Danske stat kaster den første bombe i krigen om Danskernes retssikkerhed, ved at dække over den kriminelle Jyske Bank.
🌋
🌍
🌍
🌍
COMPANY CAN BE PURCHASED.
Get my exclusive story about the organized crime that the Danish state covers. Feel free to buy the company that is suing Jyske Bank, and help to give Jyske Bank and the danish state a big slap in the face, and tell them that the Danish state covers criminal Danish banks.
🌐
Vil du have retten til at skrive om krigen, og beviserne for at Danmark som stat dækker over organiseret kriminalitet, udført af nogle af Danmarks største virksomheder, godt hjulpet direkte eller indirekte af store advokat virksomheder, så som MINDST, Lund Elmer Sandager advokater ved Philip Baruch og Kristian Ambjørn Buus Nielsen. Lundgrens advokater ved Dan Terkildsen. Kromann Reumert advokater ved Jens Steen Jensen. Hjorten advokater ved Birgitte Frølund. DLA Piper advokater ved Martin Lavesen. Jurist Rikke Skadhauge Seerup Krogsgaard fra Forbrugerklagenævnet. og Henrik Hyltoft fra Dansk erhverv. fra Domstolsstyrelsen Højesterets dommer Kurt Rasmussen, og mange flere.
---
Vil du have sagen mod Jyske Bank for bedrageri, så må du bruge beviserne lige som du vil, den danske regering og politikerne på Christiansborg er alle velvidende om Jyske Banks bedrageri, brugen af dokument falsk, og Jyske Banks bestikkelse af Lundgrens advokater, for at Dan Terkildsen ikke måtte fremlægge klientens svig og falsk anbringener mod Jyske Bank koncernen.
Når Statsministeriet, som bevidst dækker over organiseret kriminalitet, udført af nogle af Danmarks største virksomheder, så er den danske stat medvirkende til Jyske Banks bedrageri mod bankens kunder, hvorfor bankens forbrydelser forsættes, dette et problem for retfærdigheden i Danmark.
---
Den lille bank kunde som har fremlagt regering, og statsminister Mette Frederiksen, meget klare beviser for at Jyske Bank er kriminelle og Lundgrens advokater er korrupte, viser at den danske stat og regering, direkte dække over de største danske kriminelle virksomheder i Danmark, dette ved ikke at blande sig i danske bankers kriminalitet, når den danske stat ingurer korruption, magtmisbrug, kammerateri og bestikkelse.
Men mon ikke grunden er politisk, da den danske stat som selv benytter, sig af den kriminele danske bank.
Eftersom Regeringen i 2013 vedtog, at Jyske Bank og Brf kredit ikke måtte gå konkurs.
Hvilket så indebar en tilladelsen til at danske banker ikke længere behøver at overholde lovgivningen, og derfor er denne sag klar.
De danske banker er ikke underlagt lovgivningen, og kan derfor frit overtræde loven, også straffelovens bestemmelser.
Om Finanstilsynet fratager Jyske Banks tilladelse til finansiel virksomhed i Danmark, hvor både Statsministeriet, Finansministeriet, Justitsministeriet, Den Danske Nationalbank, Statsministeriet internt omtaler dette som en skandale, dog uden at ville gøre noget ved det.
Kan den danske stat, sige at staten ikke selv er medvirkende til organiseret kriminalitet.
Et gengældelse angreb på Danmarks anden største danske bank, bør i værksættes af den danske regering, og ikke offeret.
---
---
Mon Jyske Bank A/S går konkurs, hvis ikke den danske stat, fortsætter med dækker over bankens organiseret kriminalitet.
Samt at Højesteretsdommer Kurt Rasmussen har valgt at dækker over da Jyske Bank også bestak Lundgrens advokater, for at Lundgrens skulle hindre at klienten svig og falsk forhold mod Jyske Bank aldrig blev fremlagt for domstolen, alt sammen for at skuffe i retsforhold.
Efter som de danske domstole er betændte og underlagt det statslige kammerateri som styre samfundet, findes der ikke retssikkerhed i Danmark, når staten selv støtter kriminelle danske virksomheder.
KAMMERATERI OG KORRUPTION ER ET STORT PROBLEM FOR DANSKE ADVOKATER.
KLIENTERNE SOM OPSØGER ADVOKATER DER MEDLEMMER AF ADVOKATSAMFUNDET, OG ADVOKATER I ADVOKATNÆVNET SOM OGSÅ ER INHABILE DÆKKER OVER KORRUPTE OG ILOYALE SAMT INHABILE ADVOKATER I
---